Best Paint for Plastic Models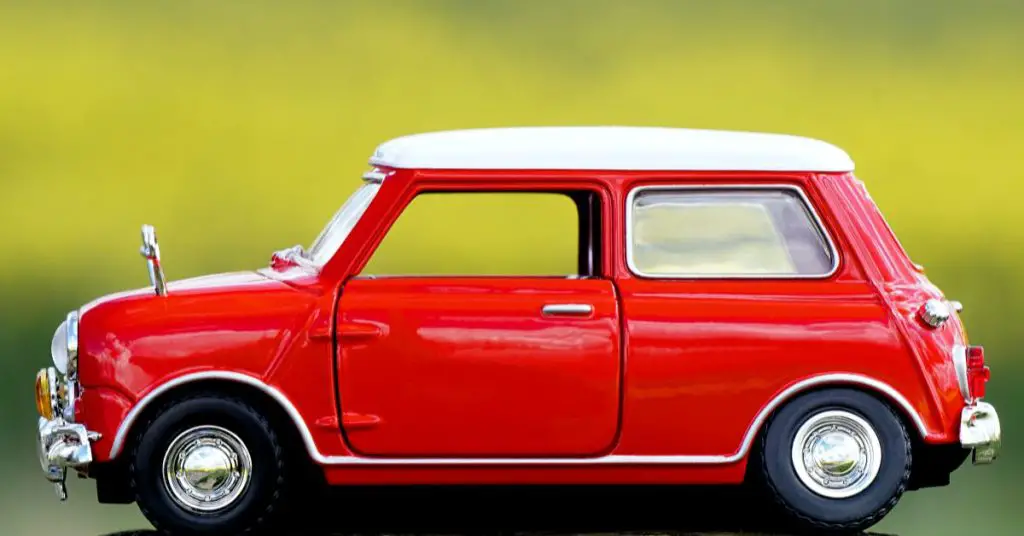 Are you sick of using paints of poor quality on your plastic models, which chip, fade, or just don't look right?
No need to look any further! In this post, we will discuss 11 of the best paints for plastic models, including alternatives suitable for painters of varying skill levels and price ranges.
What to Consider When Choosing the Best Paint for Plastic Models
Before we share with you the curated list of the best paint for your plastic models, there are a few factors to consider. Here are some important factors to keep in mind:
Type of Paint
There are various types of paints on the market, and it's critical to select the right one for your plastic model.
Acrylic, enamel, and lacquer paints are the most commonly used on plastic models.
Acrylic paints are simple to use and dry quickly, whereas enamel paints dry slower but have a smoother finish. Lacquer paints are the most long-lasting and durable.
Application Method
Another factor to consider when selecting the best paint for your plastic model is the method of application.
Spray paint is the most commonly used method for applying paint to plastic models. It's simple to use and produces a smooth finish.
Brush-on paints are another option, but they are more difficult to apply and may leave brush marks.
Drying Time
A crucial aspect to take into account is the paint's drying time. While some paints dry rapidly, some require more time to dry.
A paint that dries rapidly can be your best choice if you are working on a job that must be finished immediately.
Now that we have looked at three factors to consider before purchasing paints for your plastic models let's look at the curated list of the best paint for plastic models.
1. Testors 9146XT Promotional Enamel Paint Set
Transform any project into a work of art with the Testors 9146XT Promotional Enamel Paint Set!
This remarkable collection of enamel-based paints provides powerful colour that is incredibly durable and long-lasting.
Perfect for wood, plastic, and paper materials, these paints are great for home improvement projects or just adding extra flair to your next DIY masterpiece.
2. Airbrush Paint Set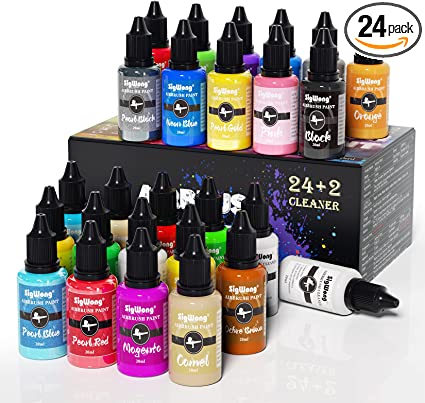 Bring your artwork to life with this 24-colour Airbrush Paint Set! It comes with 2 airbrush cleaners, so you can enjoy an efficient and clean paint job every time.
This Water Based Acrylic Airbrush Paint Kit is perfect for metal, and plastic models, leather, and more. Each 20ml bottle contains opaque, neon, and pearl colours that are ready to spray.
Unleash your creativity and create a visually stunning masterpiece of art with this amazing airbrush set!
3. The Army Painter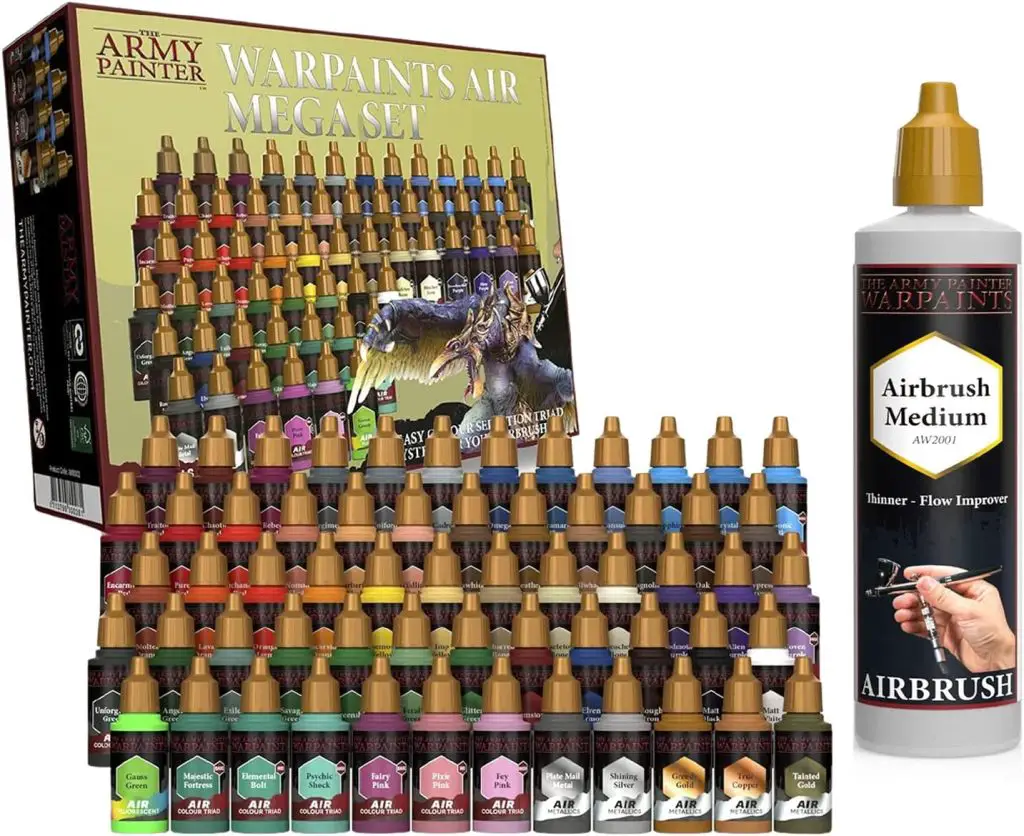 The Army Painter Warpaints Airbrush Mega Paint Set & Airbrush Paint Thinner Bundle is a must-have for all miniature wargaming enthusiasts!
This non-toxic, water-based acrylic airbrush paint set includes all the tools you need to achieve professional results without the hassle. Our paints are smooth, bright and fast drying – perfect for creating intricate details.
Plus, our Flow Improver and Airbrush Medium will ensure your painting comes out looking its best every time!
4. Army Painter Ultimate Miniature Paint Set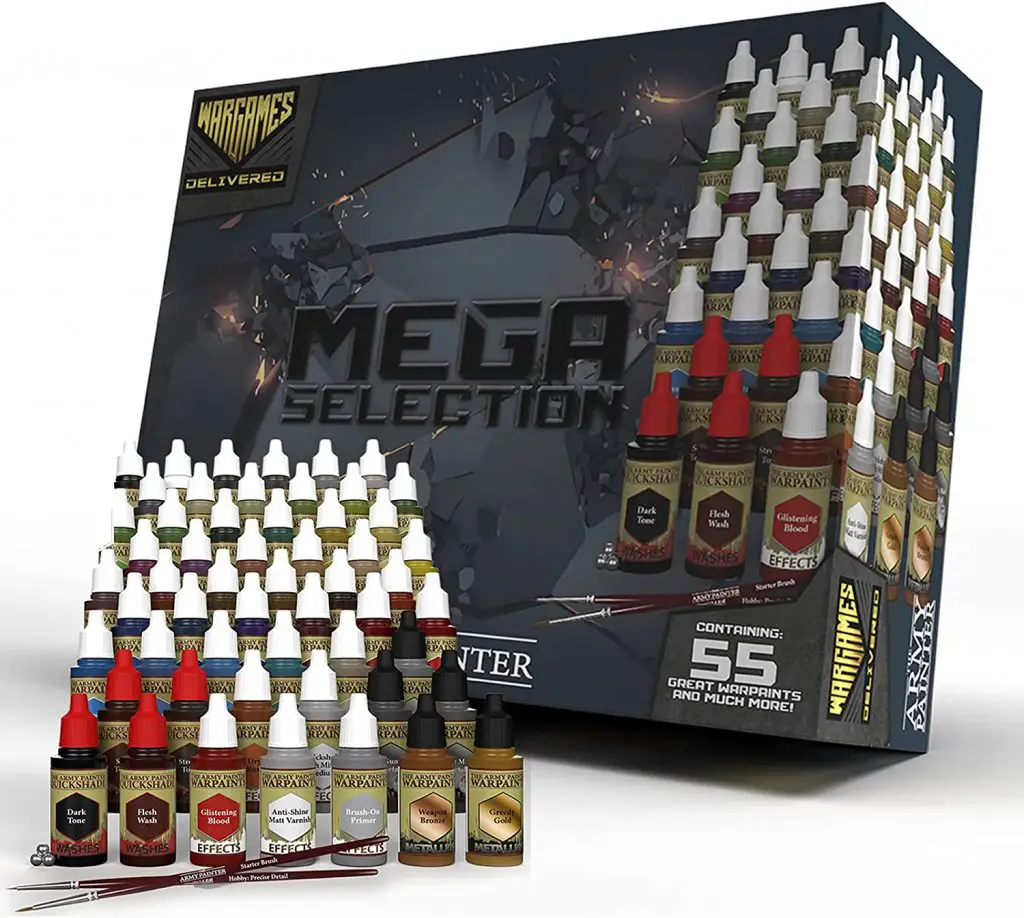 Make your miniature figure painting dreams come true with the Wargames Delivered Ultimate Miniature Paint Set!
This all-inclusive set contains everything you need to start painting right away, including spill-proof acrylic paints and hobby brushes.
They also included mixing balls and bottles for perfect colour blending. This paint set will help you create stunningly realistic miniatures that stand out from the crowd.
Plus, it's easy to use—even beginners can transform their figures into incredible works of art.
5. Zolooart Acrylic Paint Set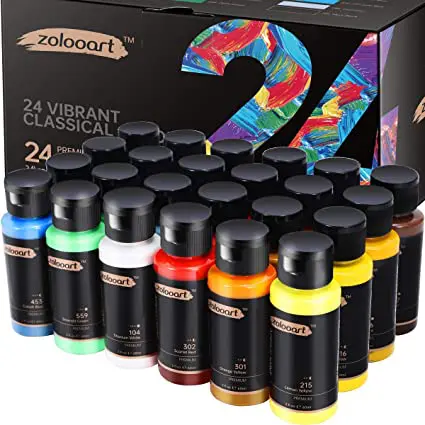 With the Zolooart Acrylic Paint Set, you can unleash your inner artist! Our 24 vibrant colours provide the most vibrant shades, ideal for creating stunning works of art.
Because these paints are non-toxic and made with high-quality ingredients, you can confidently use them on a variety of surfaces such as plastic models, rock, wood, canvas, ceramic, and leather without fear of fading or chipping.
Furthermore, these pigments provide intense colour that will last for years.
6. Testors Acrylic Auto Truck Acrylic Paint Sets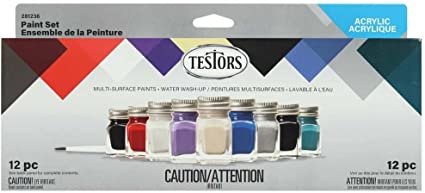 With Testors Acrylic Auto Truck Acrylic Paint Kits, you may transform your cars.
You can easily get the ideal finish with our premium paint, which is offered in white and comes in a practical 0.5-litre bottle.
This premium acrylic paint is simple to use, dries quickly, and has unique adhesion enhancers that guarantee durable results on cars, trucks, and other vehicle surfaces.
7. Vallejo Grey Primer Acrylic Polyurethane

Vallejo Grey Primer Acrylic Polyurethane provides superior protection against the elements.

This 200ml formula is simple to apply and provides long-lasting coverage for wood, metal, and plastic surfaces.
Its high solids content ensures a long-lasting finish that resists rusting, discolouration, and sun fading.
Vallejo Grey Primer Acrylic Polyurethane also has excellent adhesion and flexibility, allowing surfaces to look newer for longer.
8. Vallejo Basic USA Colors Paint Set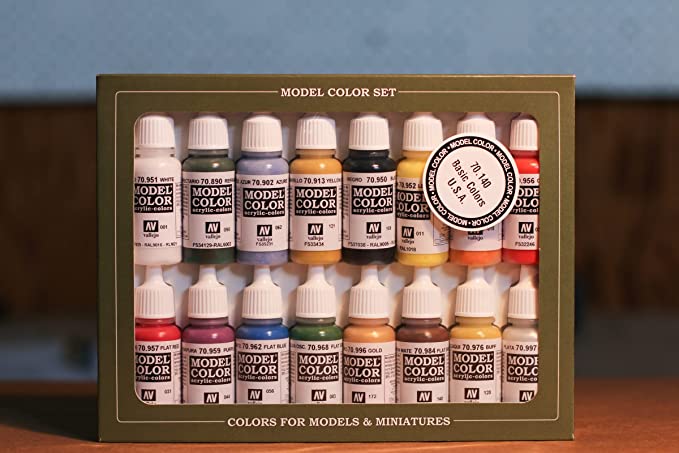 Transform your artistic vision into tangible reality with Vallejo Basic USA Colors Paint Set!
This comprehensive set includes 17ml of assorted, high-quality paints that can be used for a variety of projects.
Whether you're reviving an old furniture piece, painting a mural or giving a model kit some character, this paint set have you covered.
The vibrant colours will bring depth and life to any project.
9. Liquitex Professional Soft Body Acrylic Pain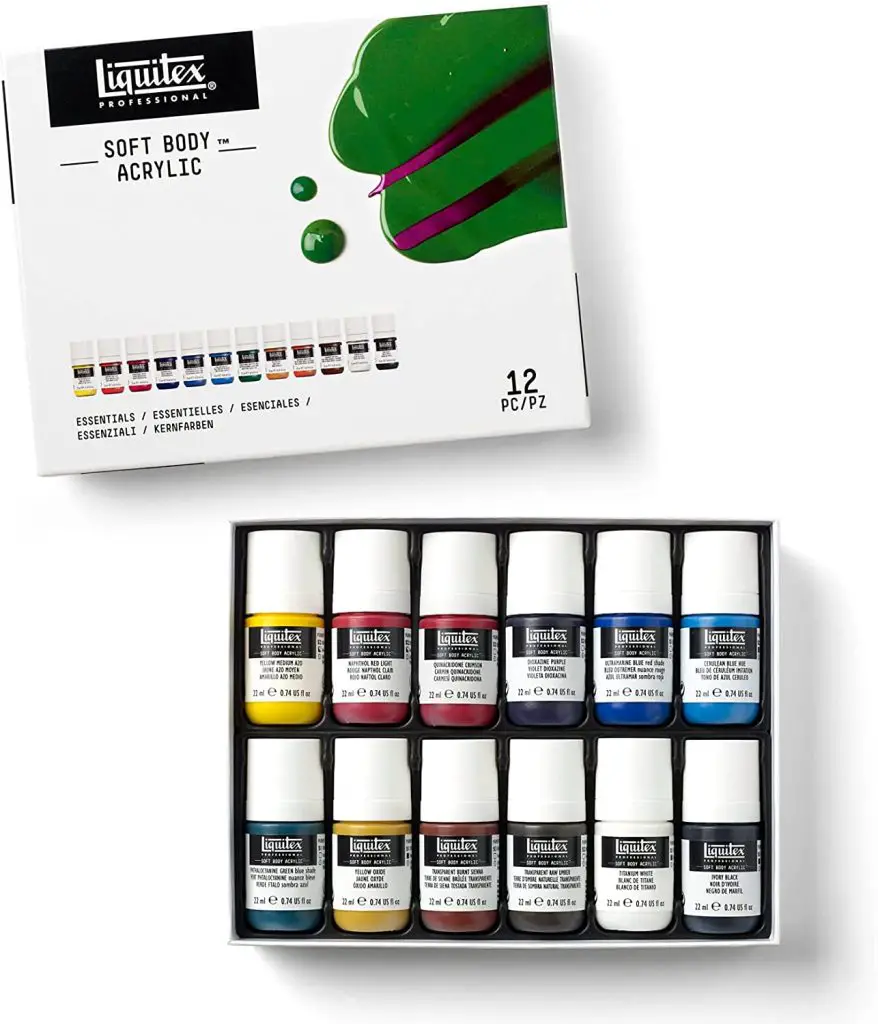 Bring art to life with the Liquitex Professional Soft Body Acrylic Paint set! This 12-colour collection of 22ml (0.74-oz) paints is perfect for any type of artist, from those just starting out to the most experienced professionals.
The highly pigmented colours deliver superior coverage and excellent mixing properties that make it easy to mix and blend hues.
This Essentials Set features vibrant shades, so your artwork will have a beautiful range of colours and textures.
10. Rust-Oleum 249127 Painter's Touch 2X Ultra Cover

Make a statement with Rust-Oleum 249127 Painter's Touch 2X Ultra Cover.
Easily transform outdoor metal furniture and other items with this convenient flat black finish that dries quickly to the touch.
With 12 ounces of coverage, you'll have enough for multiple projects.
Enjoy long-lasting quality results with this ultra cover paint that resists chipping, fading and peeling, so your project looks fantastic for years to come!
11. Krylon Premium Metallic Spray Paint

Transform your everyday objects into remarkable works of art with Krylon Premium Metallic Spray Paint!
This spray paint creates an authentic, plated look that is sure to capture attention in any room.
With Copper Brilliance, you can add stunning depth and reflective colour to your home décor projects.
The 8-ounce pack will cover a wide range of mediums, so you can customize anything from furniture pieces to outdoor planters with ease.
What paint stays best on plastic?
Plastic can be finished with standard exterior gloss paint and a primer and undercoat. Both acrylic and oil-based glosses are available in many colours.
Will acrylic paint stay on plastic?
Yes, acrylic paint will stay on plastic. Acrylic paint is a type of paint that is water-based and fast drying, making it ideal for use on plastic. The paint adheres well to most plastics, including polypropylene and polystyrene. It also has a glossy finish that can make the plastic look more attractive.
Do I need to prime plastic models before painting?
Acrylic paint sticks to plastic. Acrylic paint is appropriate for plastic because it is water-based and fast-drying. The paint sticks to most polymers, including polypropylene and polystyrene. The glossy surface enhances the plastic's appearance.
How do you get paint to stick to plastic models?
Clean the model before painting: Clean it down with Testors Plastic-Prep, alcohol, or soapy water. Clean surfaces allow the paint to stick. Secure spraying areas: A loop of masking tape (or double-sided tape) on cardboard helps hold parts so they don't spread when sprayed.
Can I paint straight onto plastic?
Yes! You'll want to use a plastic-specific paint, but most paints will specify what materials they're for. Krylon Fusion, Rust-Oleum Universal, and Painter's Touch 2X Ultra Cover are popular.
Final Thoughts on Best Paint for Plastic Models
In conclusion, the best paint for plastic models is a subjective choice, taking into consideration the type of model being painted and the results desired.
I find acrylic paints to be the easiest to use because they have few fumes and are water-soluble, making them excellent for beginners.
Enamel paints are more durable and give a higher quality finish, though their strong smell and difficulty in cleaning can make them difficult to work with.
Lacquer paints dry quickly and provide a glossy finish but can be hazardous if used improperly.