Masters of Arts in Education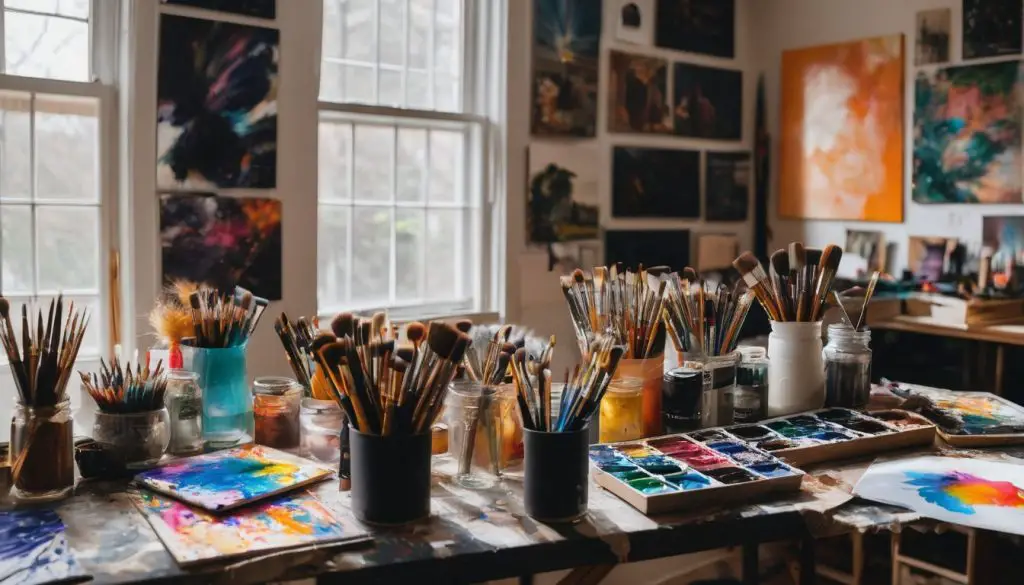 Are you an art educator or artist considering furthering your Education? A Master of Arts in Education program could be the golden ticket to advancing your career.
This empowering degree enhances teaching skills through a focused curriculum and opens up opportunities for leadership roles within Education.
Stay with us as we explore the multitude of benefits that a Master's in Art Education can offer you and your career path.
Key Takeaways
A Master of Arts in Education (MAEd) program offers specialized training and advanced study for educators to enhance their teaching skills and open up opportunities for educational leadership roles.
 MAEd programs have different specialization areas, such as early childhood education, elementary education, secondary education, special education, curriculum and instruction, educational administration, and art education.
 Benefits of earning an MAEd degree include boosting job prospects, becoming a better teacher through learning theory and pedagogy, and having more choices for work and earning potential.
 MAEd programs prioritize academic excellence through certification and accreditation. They also offer research opportunities that allow artists or art educators to expand their knowledge and contribute to the development of educational theory.
Table of Contents
What is a Master of Arts in Education (MAEd) Program?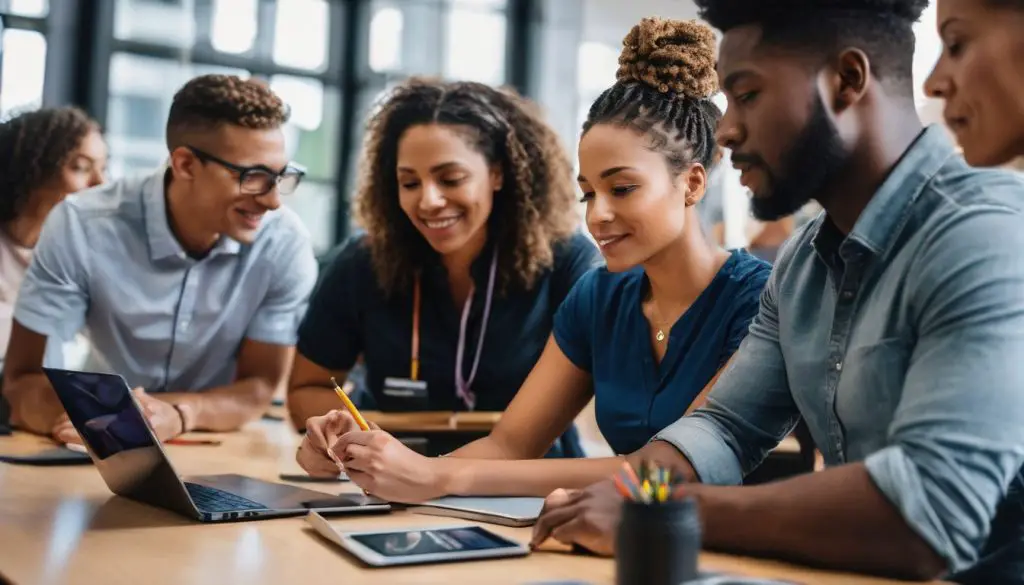 A Master of Arts in Education (MAEd) program offers specialized training and advanced study for educators wanting to enhance their skills and knowledge in education.
Overview of MAEd Programs
MAEd programs teach you a lot about education theory. You can study all areas or focus on just one or more.
This program looks at how people have taught in the past and how we think and feel about teaching now. It is offered online and in person at some places.
Some MAEd programs will not give you a teacher certification from the state, though, so be careful if that's something you want! Baldwin Wallace University has a special MAEd for those who love biology or chemistry.
When picking a program, it's good to know there are differences between M.Ed., M.A.T., or M.S.T options.
Different Specialization Areas
You have many paths to pick from in the Master of Arts in Education program. Each path is for a different type of job.
Early Childhood Education: Use this if you want to teach kids who are very young.
Elementary Education: This helps you become a better teacher for kids in grades 1 through 6.
Secondary Education: Teachers use this to learn how to work with kids in grades 7 through 12.
Special Education: This helps teachers work with students who need extra help.
Curriculum and Instruction: Pick this if you want to make lesson plans or classes for other teachers.
Educational Administration: This can get you ready to be a boss at a school, like a principal or headmaster.
Art Education – For artists who wish to teach art, or art teachers seeking advance skills and knowledge.
Benefits of Earning a MAEd Degree
Getting a Master of Arts in Education degree has many benefits. It improves your teaching skills. You can move up in your job. The program lets you lead others in education.
Boost your job: This degree is needed for many jobs at schools.
 Be a better teacher: You learn about learning theory, pedagogy, and other things that help you teach.
 Get more jobs: With this degree, you have more choices for work.
 Make more money: People with this degree often earn more money.
 Be a leader: The MAEd program trains people to be education leaders.
 Learn important skills: The program teaches the most needed skills in education today.
Academic Excellence in MAEd Programs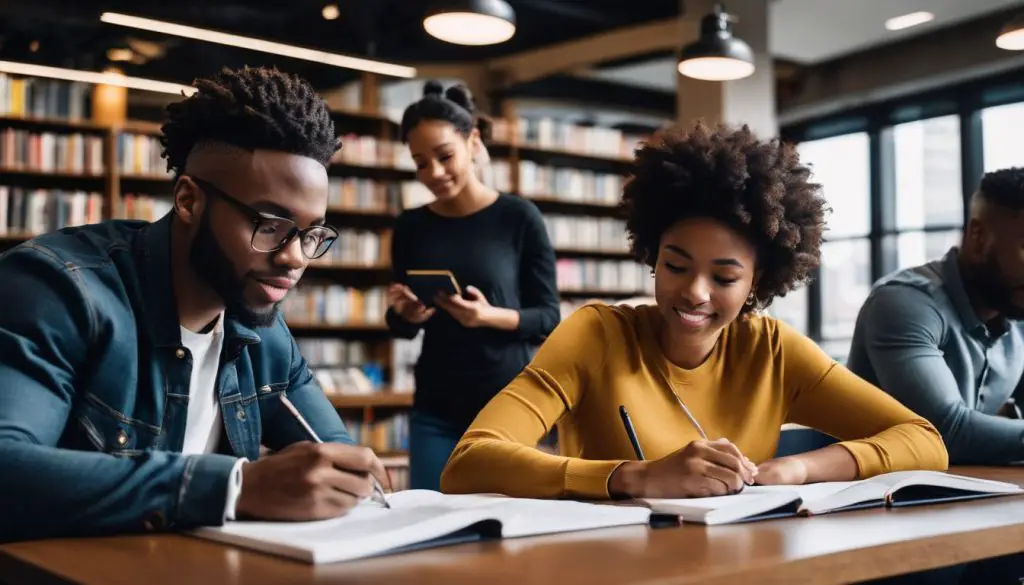 MAEd programs prioritize academic excellence through rigorous coursework and research opportunities, providing educators with the knowledge and skills needed to excel in their field.
Certification and Accreditation
Master of Arts in Education (MAEd) programs are known for their academic excellence, largely due to certification and accreditation.
Accreditation ensures that the program meets specific standards set by accrediting agencies like the Western Association of Schools and Colleges (WASC).
It's important because it guarantees that your education is of high quality and prepares you for a successful career as an educator.
Programmatic accreditation, conversely, ensures that specific educational programs within the MAEd meet industry standards.
So when choosing an MAEd program, ensure it has both school and programmatic accreditation to ensure you get a top-notch education.
Research Opportunities
MAEd programs offer exciting research opportunities to help you advance your career as an artist, art student, or art educator. Here are some key benefits of these research opportunities:
Expand Your Knowledge: Research allows you to delve deeper into topics that interest you in art education. You can explore contemporary art theories, teaching methods, curriculum design, and more.
 Enhance Teaching Practices: Through research, you can discover new teaching strategies and approaches to enhance your classroom experiences. You can inform your instruction and create effective lesson plans by staying up-to-date with the latest research findings.
 Contribute to Educational Theory: Art education research enables you to contribute to developing educational theory and practice. You can explore research topics that align with your interests and make meaningful contributions to the education community.
 Professional Development: Engaging in research demonstrates your commitment to ongoing professional development as an artist or art educator. It shows your dedication to staying knowledgeable and informed in your field, which can open doors for advancement opportunities.
Resources and Outreach in MAEd Programs
MAEd programs offer a variety of resources and outreach opportunities to enhance your learning experience.
Virtual Info Sessions
Virtual info sessions allow artists, art students, and art educators to learn more about Master of Arts in Education (MAEd) programs. Here are some important facts about virtual info sessions:
Offered online: Virtual info sessions for MAEd programs are available online, making it easy for individuals to attend from anywhere with an internet connection.
 Format and content: These info sessions provide valuable information about the format and content of the MAEd programs. Prospective students can learn about the coursework, learning outcomes, and specialization areas.
 University offerings: The University of San Francisco (USF) is an example of a university that offers virtual info sessions for its Teacher Education Department. Attending these sessions allows individuals to explore what USF has to offer.
 Ask questions: Virtual info sessions allow attendees to ask questions and get answers directly from program representatives or faculty members. This helps individuals clarify any doubts they may have about the program.
 Part of virtual college visits: Info sessions are also a valuable component of virtual college visits. They allow prospective students to gather information before making decisions about their education.
Graduate Certificates
Graduate certificates are a great option for artists, art students, and art educators who want to expand their knowledge and skills in specific areas.
Here are some important facts about graduate certificates:
Graduate certificates cost less than master's degree programs, making them a more affordable option for furthering your education.
 Some master's degree programs offer industry-recognized credentials through graduate certificates, giving you a competitive edge in the job market.
 At Grand Canyon University, you can earn a graduate certificate alongside your Master of Arts in Education (MAEd) program. For example, the Non-profit Management Certificate is offered with the MAEd in Community Health program.
 If you choose the MAEd in Educational Studies program, you do not need state-issued teacher certification.
 Graduate certificates provide theoretical knowledge and expertise in specific areas that can enhance your teaching practices or artistic skills.
 Grand Canyon University offers online and evening certificate programs to provide flexibility for working professionals.
Transfer Credits and Teaching Intern Opportunities
Transfer Credits and Teaching Intern Opportunities are valuable aspects of MAEd programs. Here are some key points to consider:
MAEd programs may allow students to transfer credits earned from previous studies at MSU or other institutions. This can help accelerate the completion of the program.
 The criteria for transferring credits to the MAEd program may vary. Students need to consult with their faculty advisor to determine their eligibility.
 The Office of the Registrar reviews and approves transfer credits based on course content and how it applies to the student's program of study.
 Transferring credits allows students to gain a head start in their MAEd journey and focus more on specialized coursework.
 Additionally, MAEd programs often offer teaching intern opportunities. These internships provide hands-on experience in real classroom settings, allowing students to apply their knowledge and skills in a practical setting.
 Teaching internships also allow students to work closely with experienced educators who can provide mentorship and guidance.
 By participating in teaching internships, students can gain valuable insights into teaching practices, develop effective classroom management techniques, and refine their instructional strategies.
Program Structure and Requirements
The MAEd program offers a structured curriculum that includes courses in teaching methods, educational theory, and research.
With flexible online and on-campus learning options, this program provides aspiring educators with the knowledge and skills they need to excel in their careers.
Discover how the program structure and requirements can help you become an exemplary art educator.
Course Details
The Master of Arts in Education program offers a variety of courses to help you become a skilled and knowledgeable art educator.
The program requires 36 credit hours, with at least half of the credits earned in the College of Education.
You can take courses in curriculum and instruction, social-emotional learning, and educational management.
These courses enhance your teaching skills and prepare you for educational leadership roles. The program includes in-person and online courses, allowing flexibility in your schedule.
Upon completion of the program, you can pursue teaching positions or advance into leadership roles within the field of education.
Learning Outcomes
In a Master of Arts in Education (MAEd) program, you can expect to achieve specific learning outcomes that will enhance your skills and knowledge as an artist, art student, or art educator.
Here are some important learning outcomes to consider:
Develop advanced teaching methods: You will learn effective strategies to engage students, stimulate their creativity, and foster artistic growth.
 Enhance curriculum design skills: You will gain the ability to create comprehensive and innovative art education curricula that align with national standards and meet the diverse needs of students.
 Explore contemporary art practices: Through coursework and studio experiences, you will deepen your understanding of current trends in the art world and how they can be incorporated into your teaching practices.
 Utilize educational technology: You will become familiar with various digital tools and platforms to enhance artistic instruction, promote student collaboration, and facilitate assessment.
 Foster inclusive learning environments: You will learn strategies to create inclusive art classrooms that value diversity, promote equity, and provide equal opportunities for all students to succeed.
 Conduct educational research: You will develop the skills necessary to conduct art education research, enabling you to contribute to the field's body of knowledge and improve instructional practices.
 Strengthen leadership abilities: Graduates of MAEd programs often assume leadership roles within schools or organizations. Through coursework focused on educational administration, you can develop the skills needed to effectively lead art programs and advocate for arts education at a systemic level.
Admissions Process
To apply for a Master of Arts in Education program, you must complete the admissions process. Here are the steps you'll need to take:
Submit your application: Start by filling out the application form for the program you're interested in. You may need to provide personal information, academic history, and a statement of purpose.
 Meet deadlines: Make sure to submit your application before the deadline specified by the program. You must meet deadlines to ensure your chances of acceptance.
 Provide transcripts: Most programs require official transcripts from all previous educational institutions attended. This includes undergraduate degrees and any additional coursework.
 Letters of recommendation: You may be asked to submit letters of recommendation from professors or professionals who speak to your abilities and potential as an educator.
 Personal statement: Write a personal statement explaining why you're interested in pursuing a Master of Arts in Education degree and how it aligns with your career goals.
 Resume/CV: Include a current resume or curriculum vitae highlighting relevant experience, such as teaching or volunteer work in education.
 Optional interviews: Some programs may request an interview during the admissions process. This is an opportunity for you to showcase your passion for education and discuss your qualifications.
The admissions process for Master of Arts in Education programs is associated with the program's structure and requirements.
 No specific GRE requirements exist for acceptance into Art and Design graduate programs.
 Co-requisites, which are additional courses completed simultaneously, may be required in some programs.
 The admissions process for these programs typically involves submitting school applications and meeting specific deadlines.
Why Choose a MAEd Program
Choose an MAEd program to gain flexibility and convenience, advance your career opportunities, and benefit from affordable program costs and financial aid options.
Flexibility and Convenience
Online master's in education programs offer flexibility and convenience for artists, art students, and art educators who want to further their education while managing their busy lives.
With online learning, you can study at your own pace and schedule. Whether you're a current teacher juggling work responsibilities or an artist looking to expand your knowledge in education, pursuing a master's degree online allows you to complete coursework and studies in a way that fits your lifestyle.
This means you can continue working or creating art while advancing your career through flexible online learning.
Plus, with the convenience of studying from anywhere with an internet connection, you can pursue higher education without commuting or relocating.
Opportunities for Career Advancement
Earning a Master's in Education degree can open up significant opportunities for career advancement.
Not only will it benefit those working in the classroom, but it also expands job options outside of education.
Many careers and jobs value individuals with advanced degrees, making a master's degree beneficial in various fields.
With a master's degree in education, you can get higher pay and increased chances of climbing the career ladder.
These programs often focus on developing leaders in the field of education, providing you with advanced training that improves your abilities and opens doors to new professional opportunities.
Program Cost and Financial Aid
Investing in a Master of Arts in Education (MAEd) program is a significant decision considering the program cost and potential financial aid options.
Different institutions have varied tuition and fees; for instance, Michigan State University provides comprehensive information regarding their MAEd program costs.
Moreover, some institutions, like the School of Education at an undisclosed institution, offer diverse financial aid opportunities to their students.
| Program Component | Estimated Cost | Available Financial Aid |
| --- | --- | --- |
| Tuition Fee (per credit hour) | Varies depending on the institution | Grants, Scholarships |
| Books and Supplies | Estimated $1,200 per year | Book Scholarships, Grants |
| Living Expenses | Around $10,000 annually | Work-study programs, Loans |
| Transportation | Dependent on personal circumstances | Travel Grants |
| Other Miscellaneous Fees | Dependent on the program and institution | Various Institutional Aid |
The financial aid available can significantly reduce the overall cost of the MAEd program, making it more accessible for art students and educators.
It's crucial to thoroughly research each institution's financial aid offerings and processes to maximize the benefits.
Final Thoughts on Masters of Arts in Education
In conclusion, pursuing a Master of Arts in Education program offers numerous benefits for aspiring and experienced educators.
With increased knowledge and skills, individuals can make positive changes in curriculum development, improve student outcomes, and advance their careers.
By staying updated with the latest research and trends in education, master's degree holders demonstrate a commitment to professional growth and continuous improvement.
So, if you're passionate about art education and want to expand your knowledge and expertise, consider exploring the benefits of Masters of Arts in Education programs today!
FAQs About Masters of Arts in Education
1. What is a Master of Arts in Education program?
A Master of Arts in Education program is an advanced teaching degree that helps teachers improve their skills and learn new teaching methods.
2. How does the Master's program help with classroom teaching?
The Master's program teaches scholarly research, curriculum development, and other education practices to enhance classroom teaching for different learning experiences.
3. Can I study this Masters degree online?
Yes, many schools offer fully online classes for distance education students who wish to earn this master's degree without leaving their homes.
4. Is there only one form of the Masters' Degree Program?
No, it offers several concentration areas like art education, educational leadership or licensure preparation that let students choose what fits their career goals best.
5. What can I do after earning my master's degree in this field?
After earning your degree you can take on various roles beyond the classroom such as school administration or becoming part of a community of art educators working closely on creating policies and procedures concerning student learning objectives.
6. Do these programs only work with older students?
No! The MAT programs are designed to work across age groups from 7-12 and sometimes even younger depending upon the specific concentration area within the program.
Source URLs: