Colored Pencil Art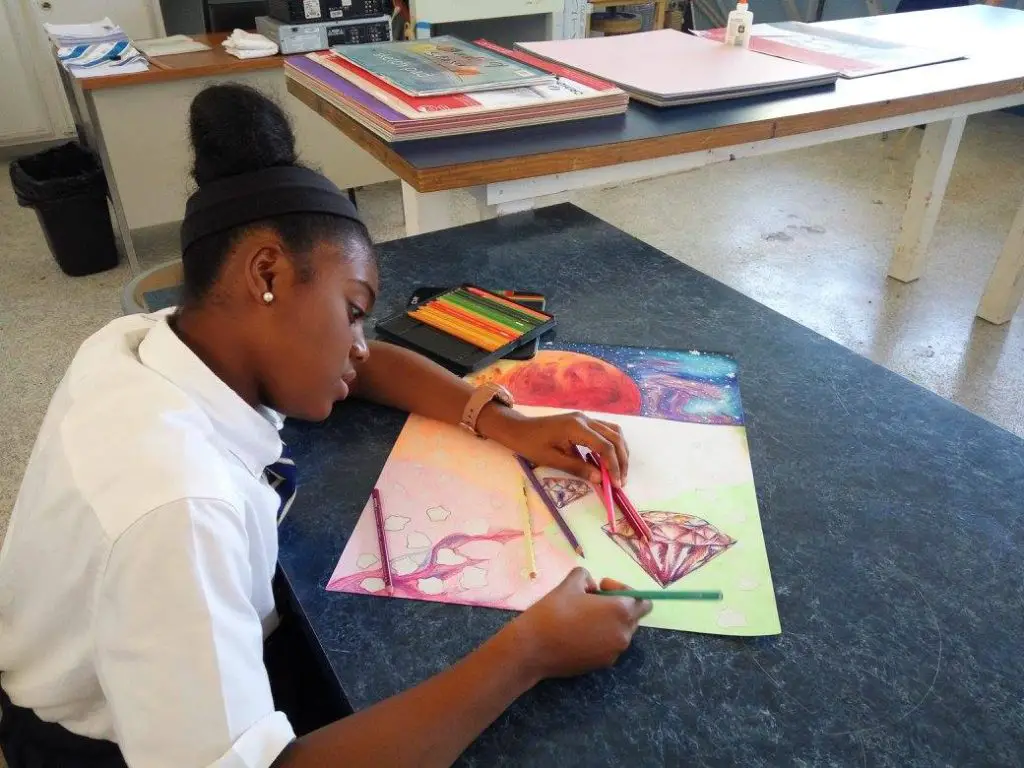 Colored pencil art is a fun and easy way to express yourself. You can create beautiful works of art with just a few colored pencils and some paper. There are many different ways to approach colored pencil art, so you can find the style that suits you best. If you're new to the medium, start by learning some basic tips and techniques. Then experiment with various colors and ideas to create your own unique artwork.
Some pencil artists prefer to work with colored pencils because of the wide range of colors that are available. These artists use these different colors to create unique and beautiful works of art. Here are 10 examples of colored pencil art that will inspire you to get started!
Affiliate Disclaimer: This post may contain affiliate links, which means we will receive a commission if you make a purchase using these links
Incredible Works of Colored Pencil Art
Here are some incredible works of colored pencil art done by both students and professionals. The artists use a wide range of colors and shading techniques to create pieces that are both beautiful and technically impressive.
The featured pieces are from some of my past and present students and local professional artists, each with their own unique style. Whether you're a fan of colored pencils or not, these works are sure to impress.
Colored pencil art basic tips and techniques
When creating a work of art with colored pencils, there are a few basic things to keep in mind in order to produce the best results:
Color choice is important – it's helpful to have a good range of colors available
Select shades that will work well together
Use light strokes rather than pressing hard on the pencil in the initial stages
Smudging where needed
Focus on creating a more delicate look.
10 inspiring colored pencil art students and professionals:
Colored pencil art is often underestimated. It can be so detailed and precise, yet it's often mistaken for being a simple medium. The artists who work with colored pencils know just how complex and beautiful the medium can be. Here are 10 inspiring students and professionals who are making beautiful art with colored pencils.
Colored pencil art by students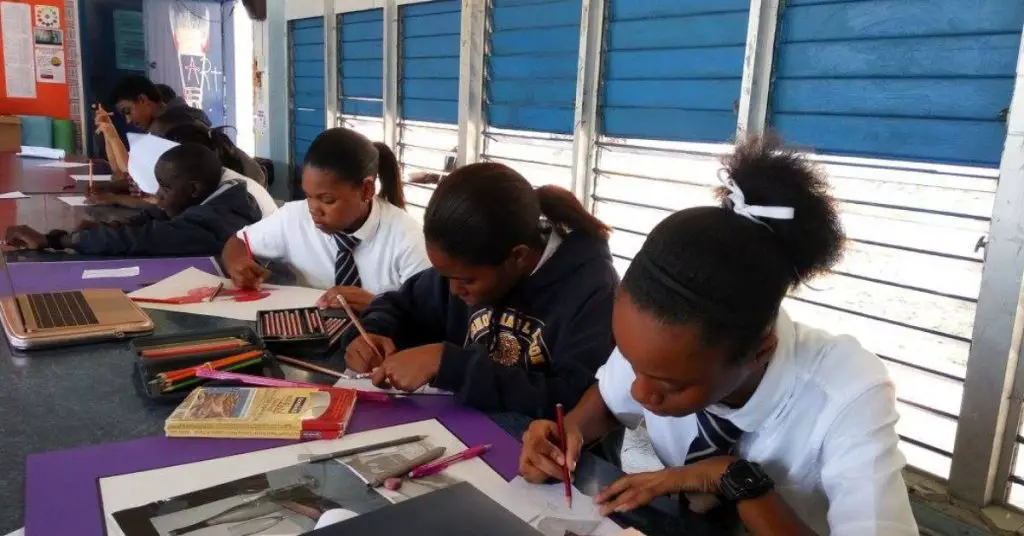 The use of colored pencils by students to create artwork is a popular form of expression that can be seen in many schools across the globe. By using different colors and shading techniques, students can create pieces that are both visually appealing and meaningful to them. In many cases, these pieces can be used to communicate ideas or feelings that are difficult to express in words.
Students colored pencil art:
1. Lobsters by Kiara Rolle
This piece was done by Kiara Rolle, a grade nine student for her coursework assignment. Kiara used Prismacolor and you can see not only the richness of her colors but also the smooth blendability of this brand of color pencil.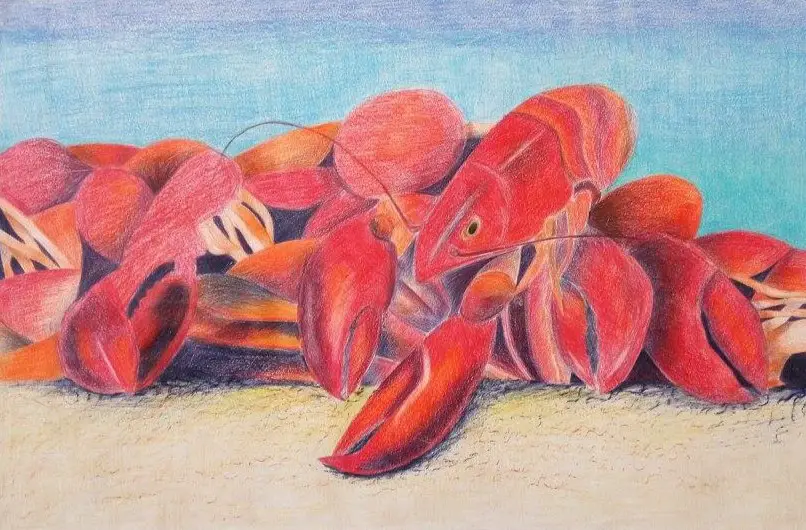 2. Dancers by Dawne Ward
Dawne, a grade 11 student, used the Crayola color pencil brand for her piece. In here piece you can see her effective use of blending techniques. She used layering and smudging to help her achieve the finished look. She also used an eraser to create the areas of light on the flowing fabric of the figure in the foreground.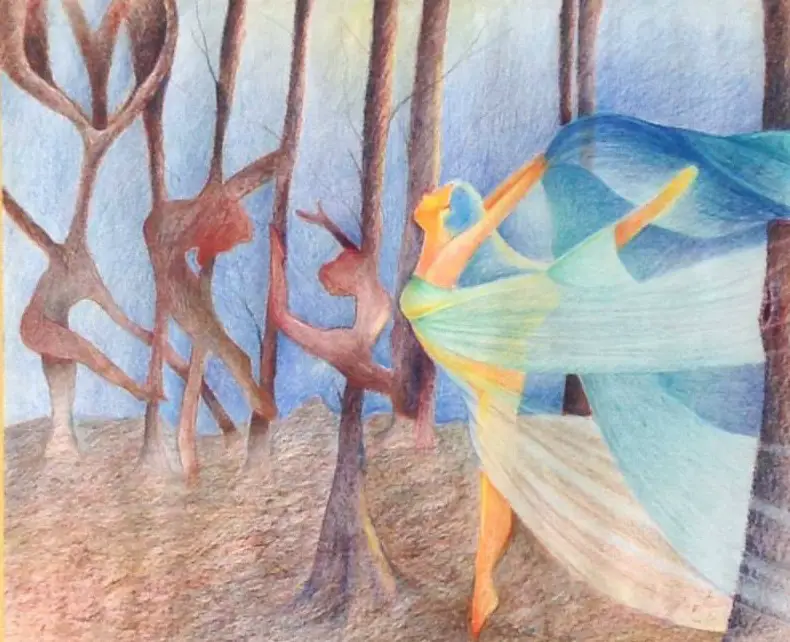 3. Still life with Onions by Keante Smith
Keante uses Prismacolor to capture the essence of this still life composition. Her subtle use of muted colors on the garlic really makes this a successful piece. She also created the illusion of three-dimensionality with areas of lights, darks, and cast shadows in her composition.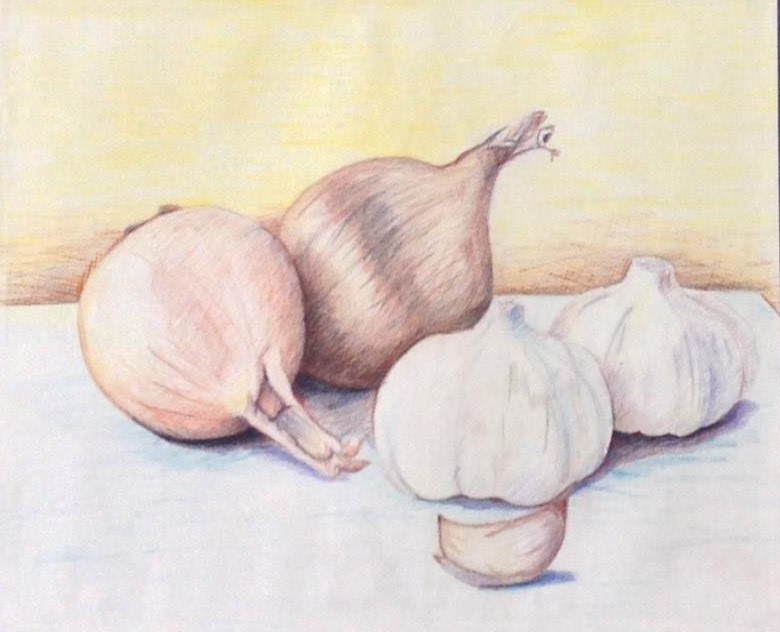 4. Portrait by Amor Ferguson
In this piece, Amor was able to highlight the brilliant versatility of Prismacolor to capture the portrait of her favorite K-pop star. Her treatment of the hair is excellent and her subtle use of color and values to create the illusion of texture makes this an outstanding piece of colored pencil art.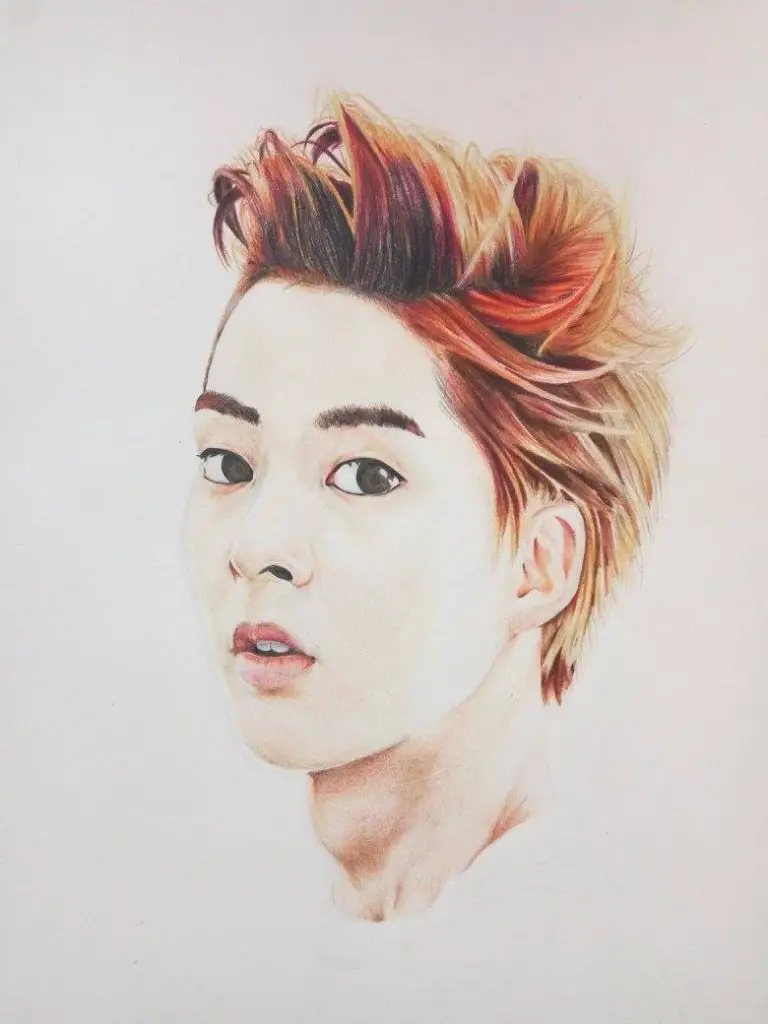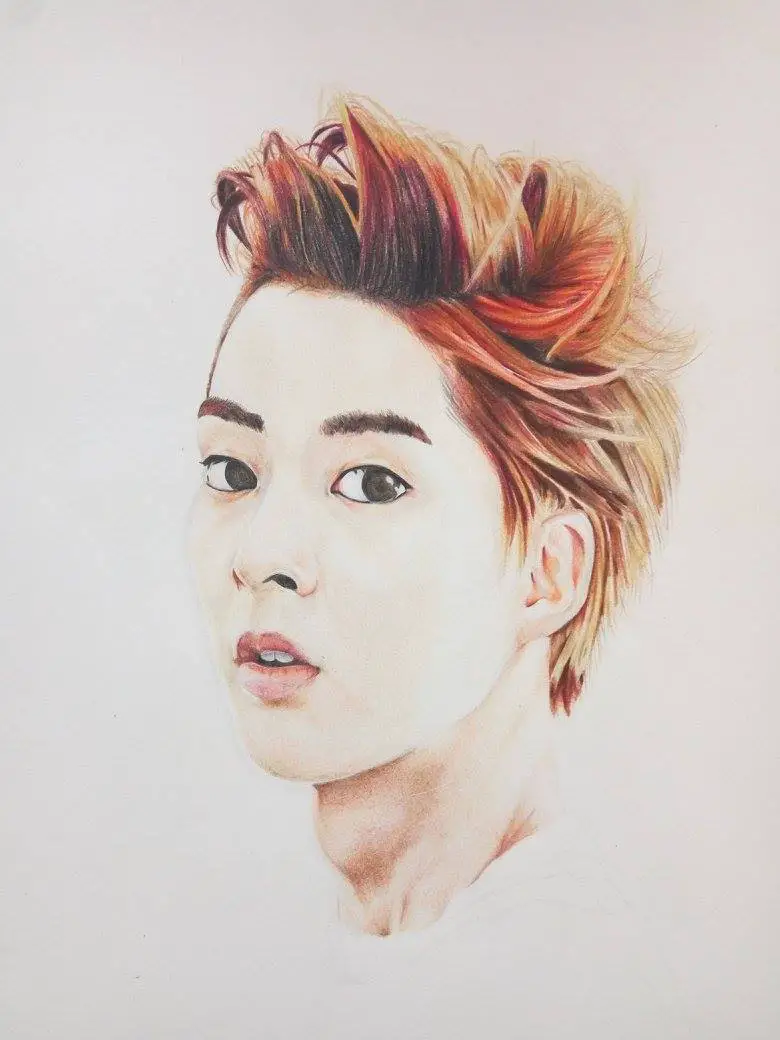 5. Candle Light Dinner by Haley Adderley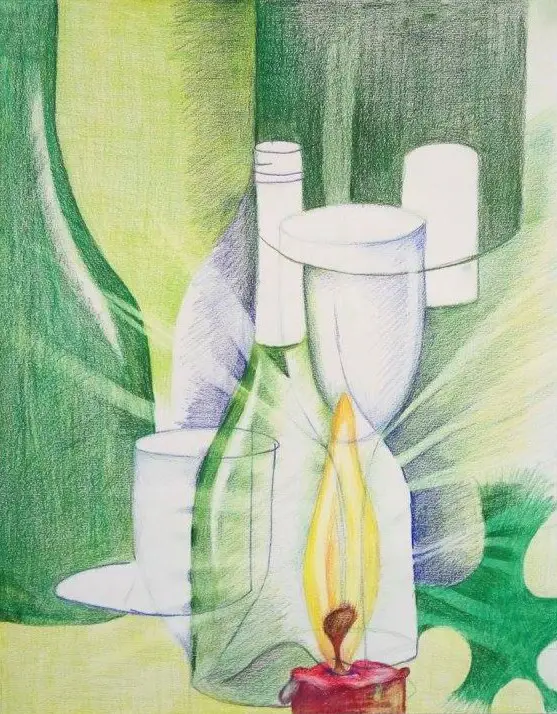 Colored pencil art by professionals: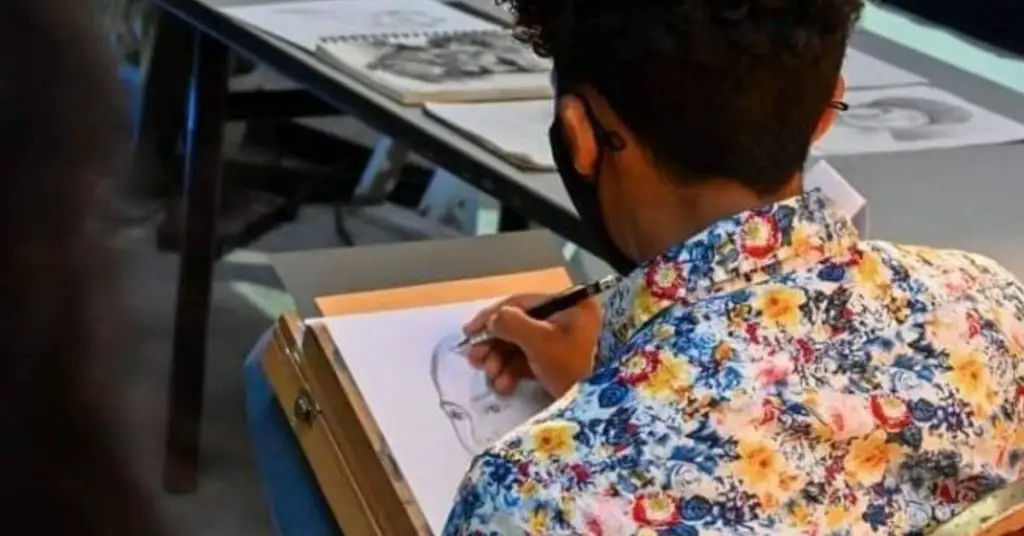 Typically, when an artist wants to create a work of art, they will use a variety of tools and mediums to do so. One popular medium for creating artwork is colored pencils. Color pencil art can be created by professionals or hobbyists and can be used to create a wide range of artwork, from portraits to landscapes.
This collection of color pencil art was created by professionals, They managed to use the medium to create stunning detailed, and realistic pieces. The level of detail and realism that can be achieved with color pencils is often impressive, and the medium has a growing following among artists.
Professional colored pencil art:
6. Portrait of Jade by Randy Bentinck
I fell in love with the Berol Verithin colored pencil brand after experimenting with it one day. Ever since it has been my default drawing medium of choice whenever I draw portraits. I love its easy-to-blend nature and I am able to capture the tones I need to create form. I enjoyed working on this portrait of one of my then Grade 9 students, Jade Adderley.
I really love the way I was able to capture the strands of hair blowing across her face. I did this piece from a photograph.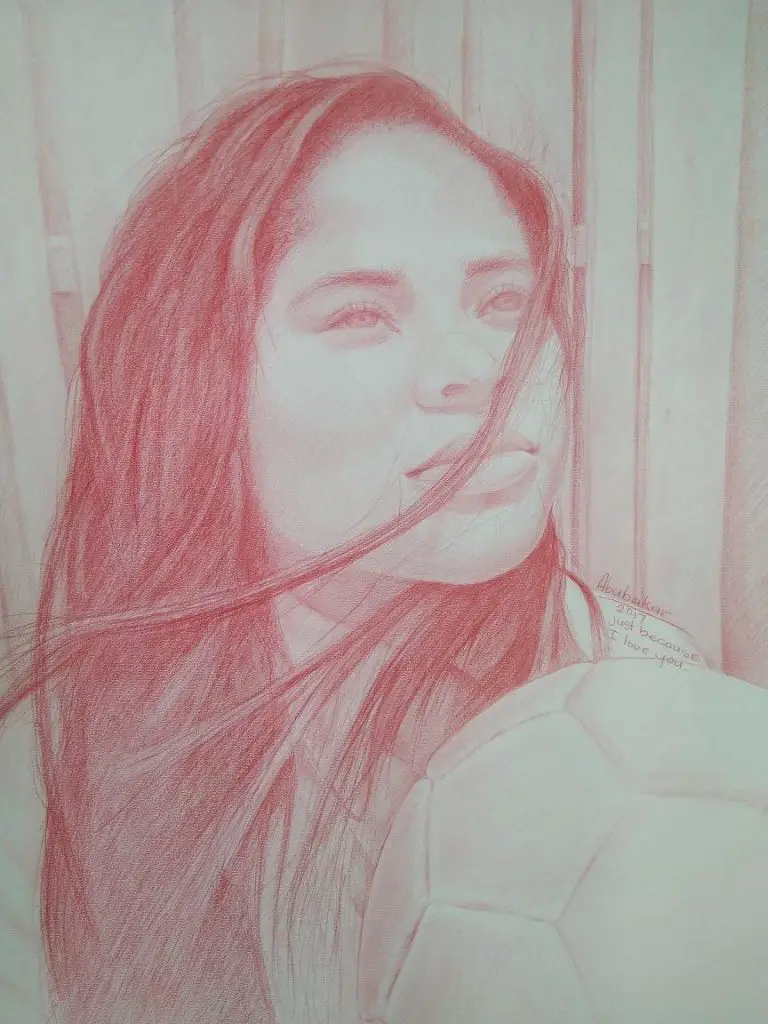 7. Heliconia by Tara Bentinck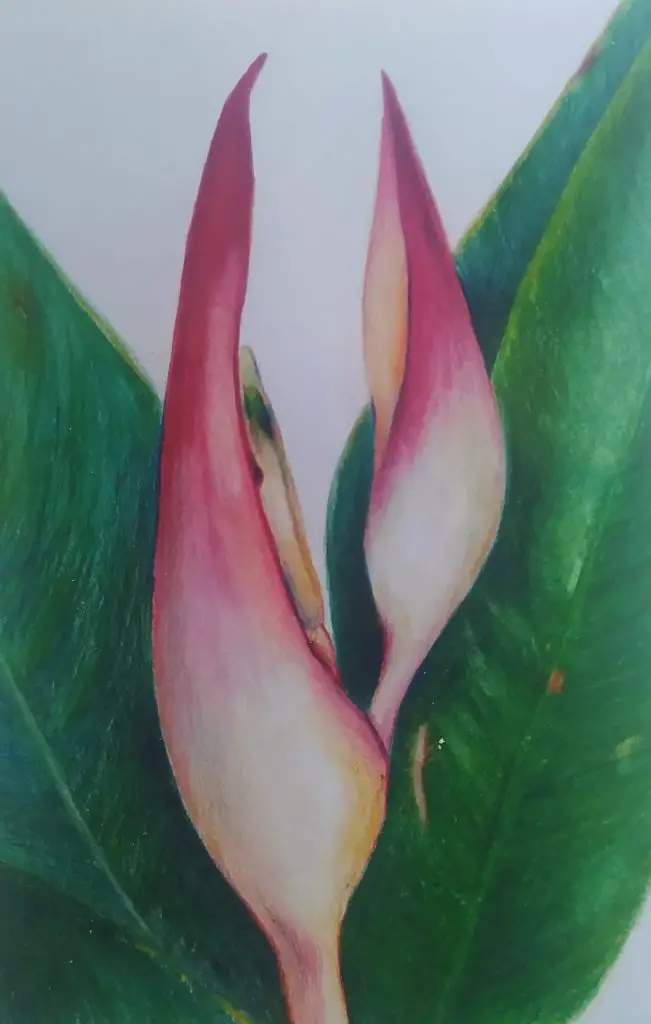 8. Daily sketch #2 by Bevan Allicock
Bevan is a young, up-and-coming professional Guyanese artist who has been making lots of strides since graduating from the E. R. Burrowes School of Art in Georgetown Guyana. Drawing and experimenting with drawing mediums has become a daily routine for him.
9. Water Lily by Tara Bentinck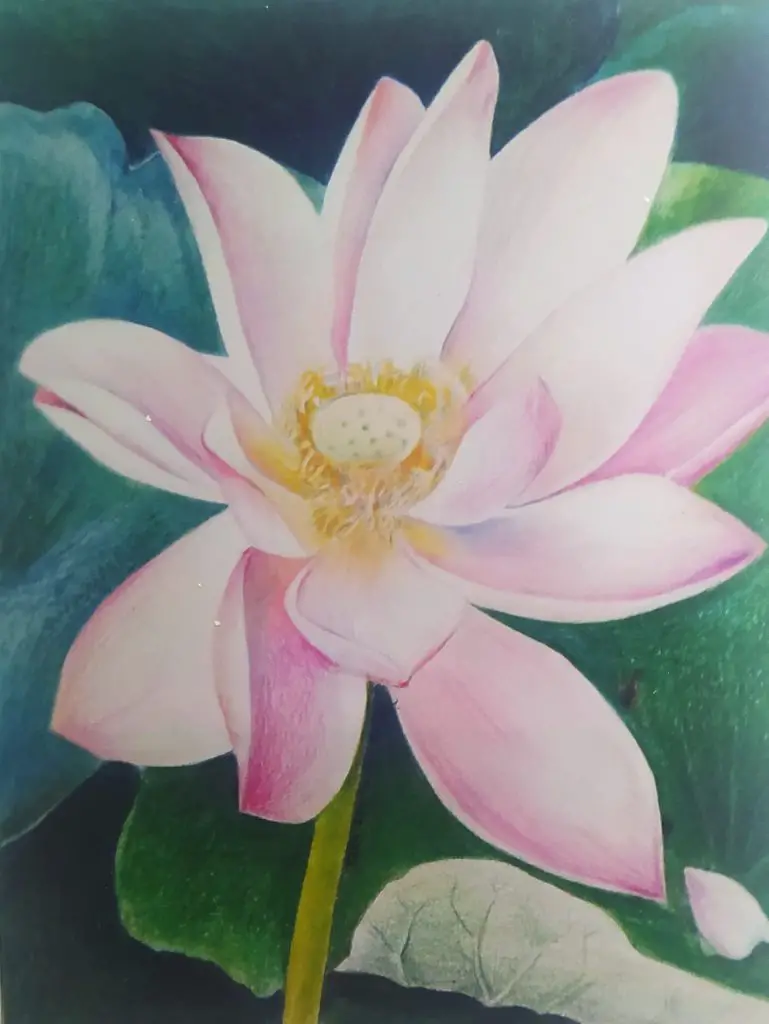 10. Portrait of a woman by Bevan Allicock
In this piece, Bevan showcases his signature background pattern style with colored pencil. He captures the rich colors of the face while sparely working the hair with a limited color palette while still achieving vibrant and life-like qualities in this portrait drawing.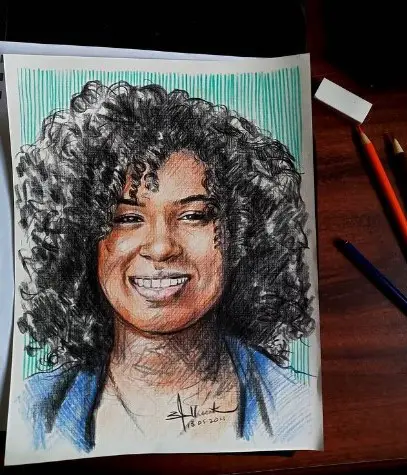 10 Popular colored pencil brands used by students and pros:
1. Prismacolor Premier Colored Pencils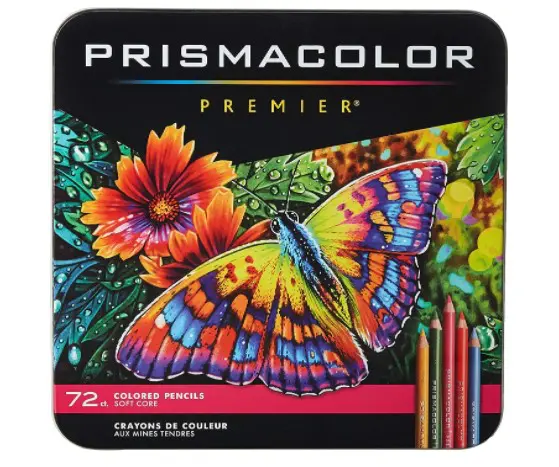 2. Derwent Colored Pencils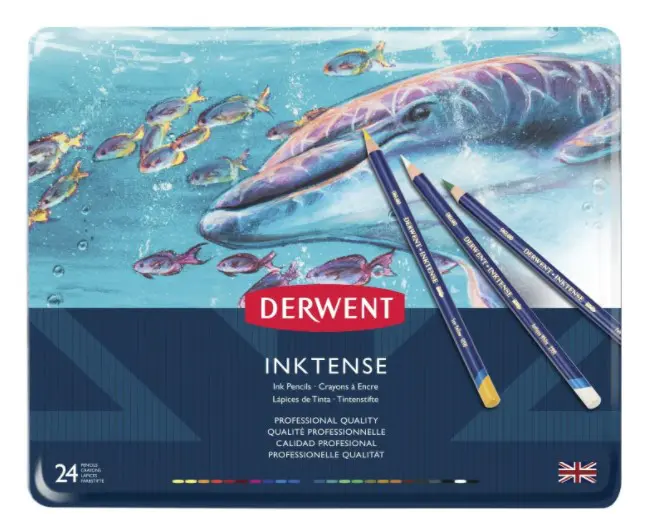 Derwent Colored Pencils are perfect for artists and creative professionals who want to add vibrancy and permanence to their drawings and sketches. The vibrant shades offer a wide range of possibilities, while the water-soluble lead makes it easy to create beautiful blending effects.
3. Crayola Colored Pencils, Adult Coloring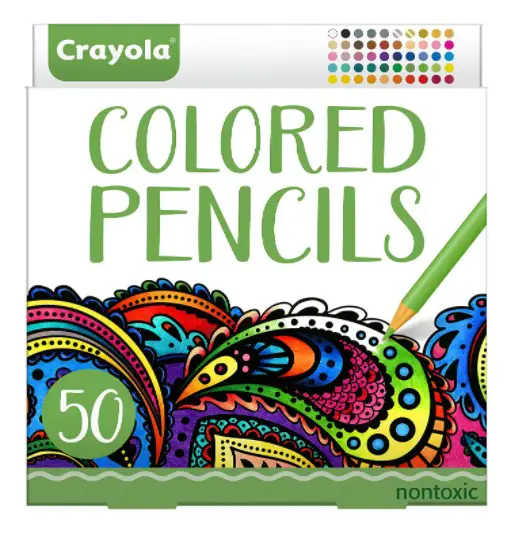 The creative minds at Crayola have done it again with their new colored pencils, adult coloring: at home crafts, and indoor activities great for kids & adults with durable colored pencils. These high-quality colored pencils are perfect for adults who want to unleash their inner artist, or for kids who want to get creative indoors.
4. Castle Art Supplies 72 Colored Pencils Set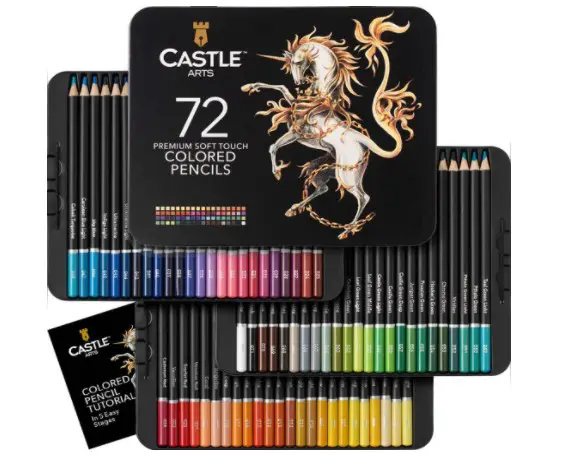 Castle Art Supplies 72 Colored Pencils Set is the perfect set for any artist. The soft lead makes it easy to create beautiful shading and blending, while the durable build ensures that your pencils will last for years. The latest advanced formulation means these pencils are a joy to use, and the range of colors provides plenty of options for any project.
5. Soucolor 72-Color Colored Pencils for Adult Coloring Books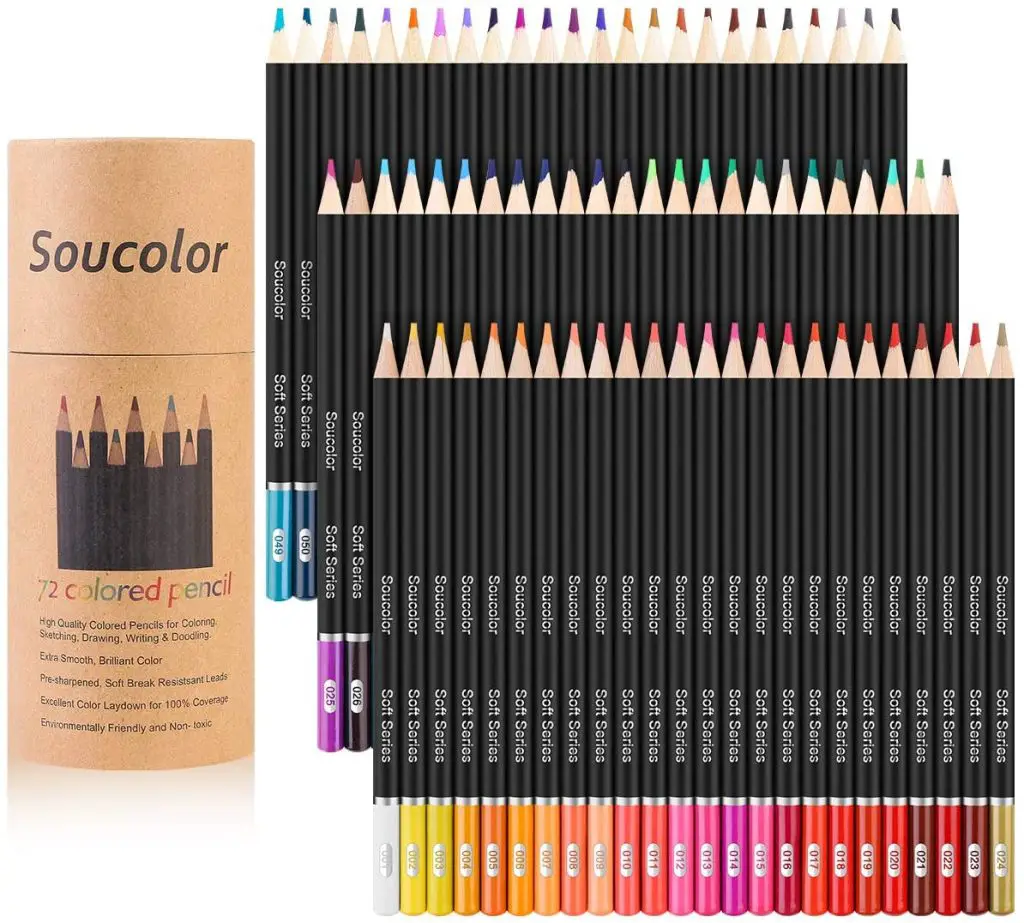 These premium colored pencils are perfect for adult coloring books! They have a rich color that provides smooth coloring and easy blending and shading. Plus, there are 72 different colors to choose from, so you can find the perfect one for every project!
6. Arteza Colored Pencils, Professional Set of 72 Colors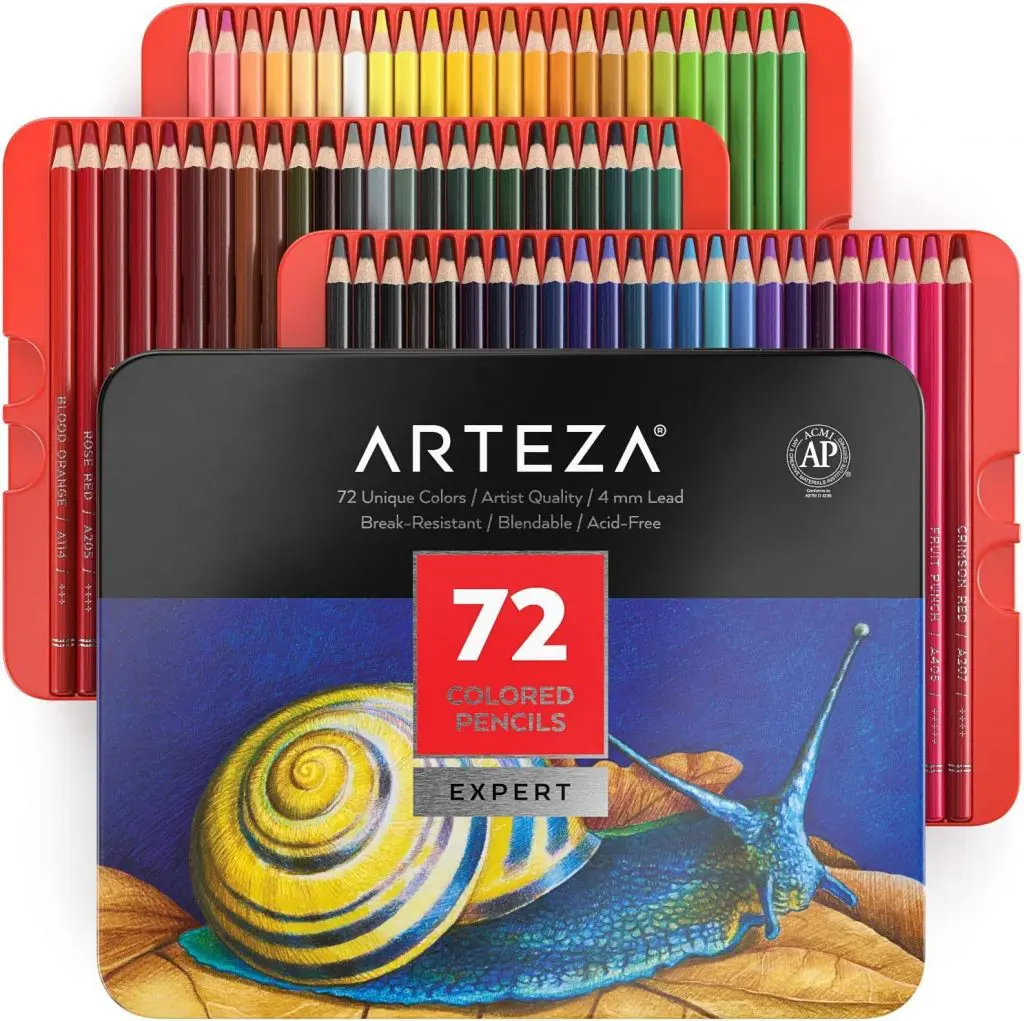 Arteza Colored Pencils are the perfect way to start your adult coloring book or to add realism and depth to your drawings and sketches. With their great range of colors and break-resistant cores, they're perfect for artists of all levels.
7. Nyoni Oil Based 120 Colored Pencils Set for Professional Artist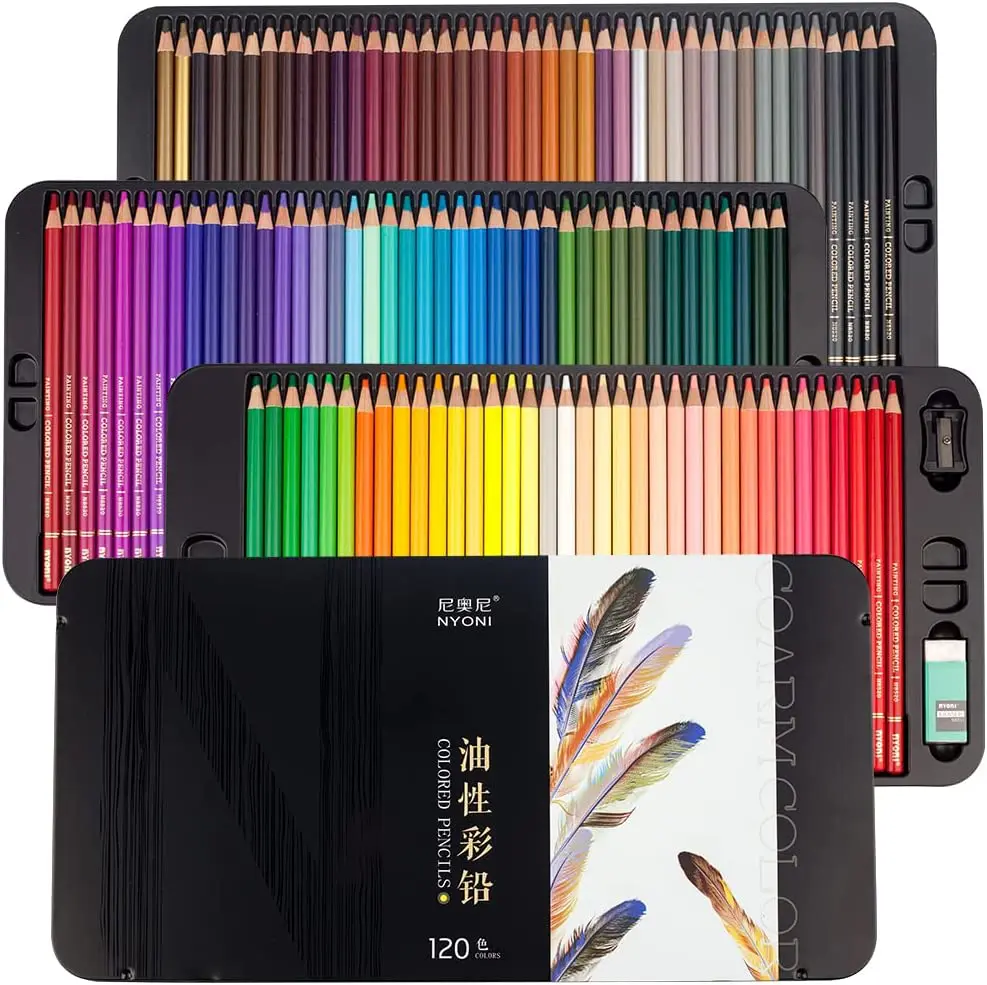 Nyoni oil-based 120-colored pencils set is a high-quality and comfortable to use coloring tool for people of all ages. With a wide range of colors and shades, this set is perfect for artists, students, and anyone who wants to unleash their creative side. The oil-based formula makes the colors blend easily and produces rich, vibrant results.
8. SJ STAR-JOY Gold Edition 120 Colored Pencils for Adult Coloring Books,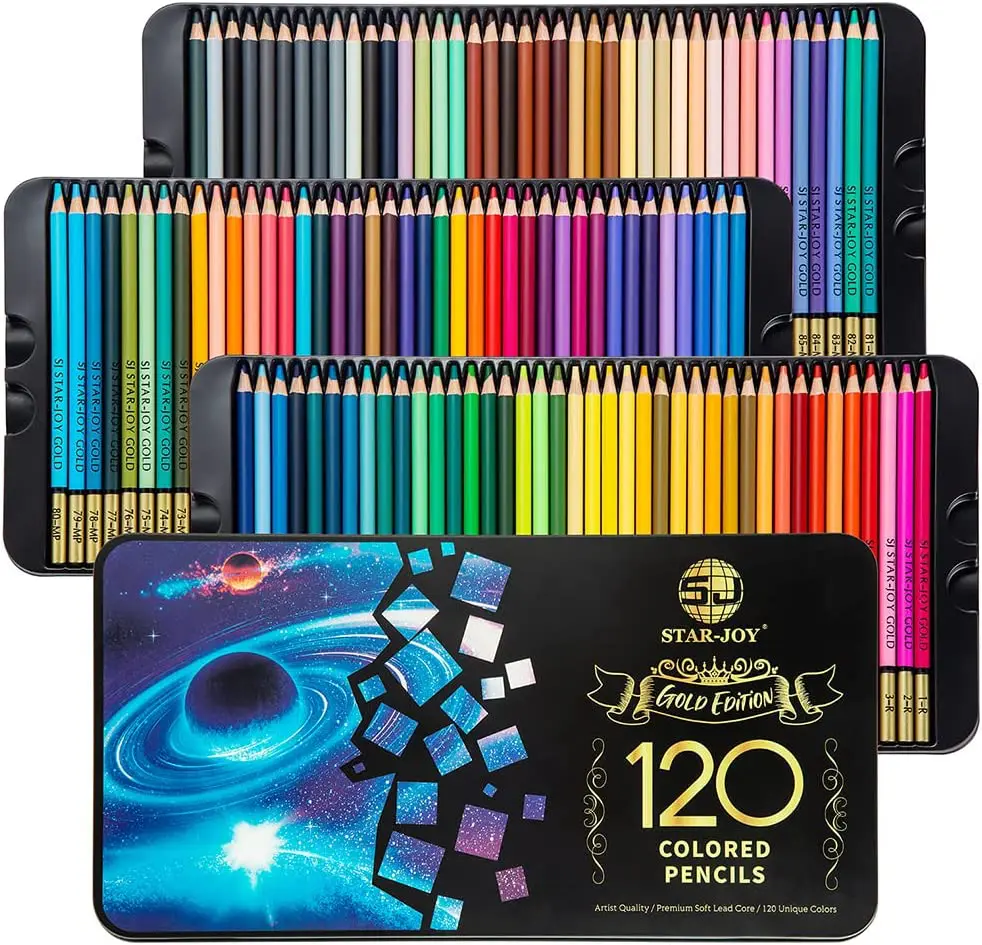 Are you looking for the best-colored pencil set money can buy? Look no further than SJ STAR-JOY Gold Edition 120 Colored Pencils! Our top-of-the-line set is made with premium quality materials and features a unique design that is sure to impress. Our lead cores are 3.8mm, which makes them easier to sharpen, and our pencils are numbered in consecutive order for easy reference.
9. Kalour Professional Colored Pencils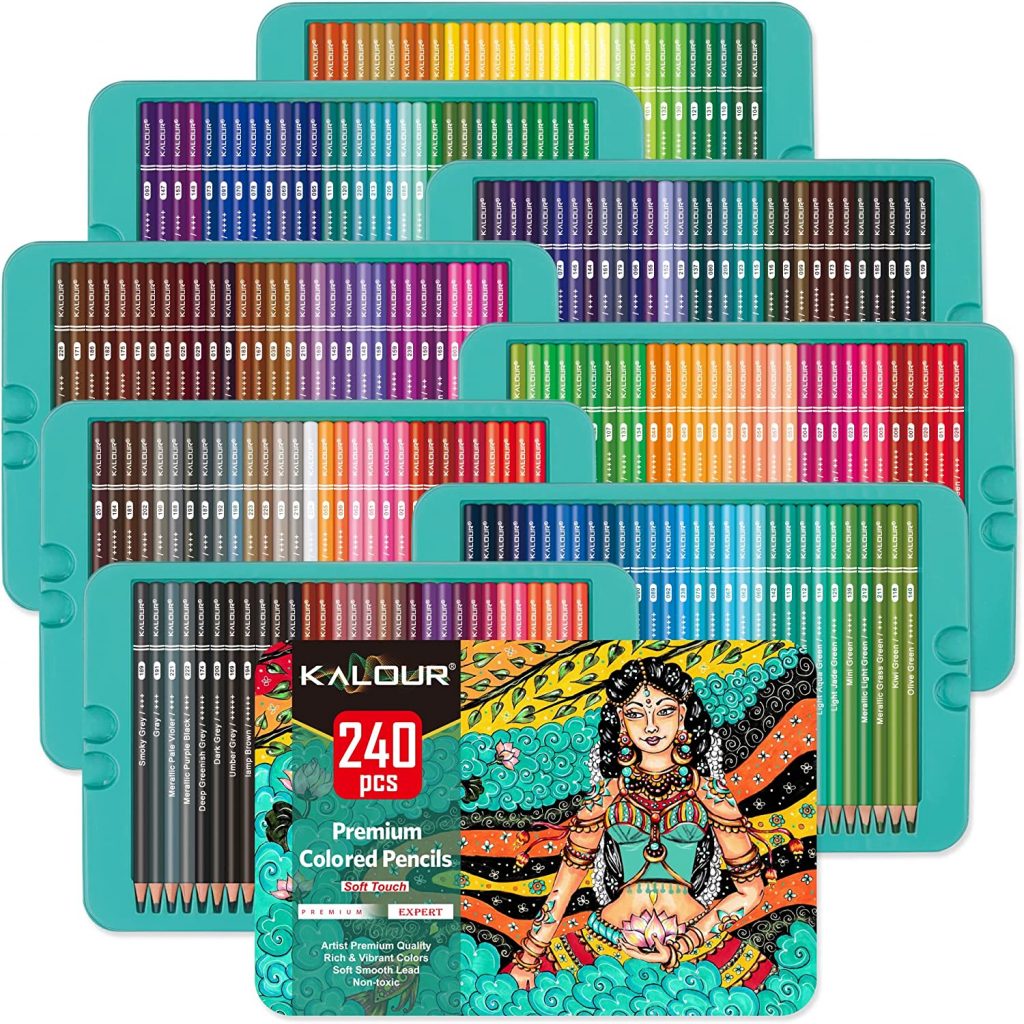 Kalour Professional Colored Pencils are the perfect addition to any artist's toolkit! The vibrant colors are extremely durable and easy to blend, and the portable case makes them perfect for on-the-go use. This set includes 240 color pencils in a variety of shades, making it the perfect choice for artists of all skill levels. These pencils are also 100% safe and non-toxic, making them ideal for children's art projects as well.
10. Schpirerr Farben – Premium Colored Pencils for Adults and Children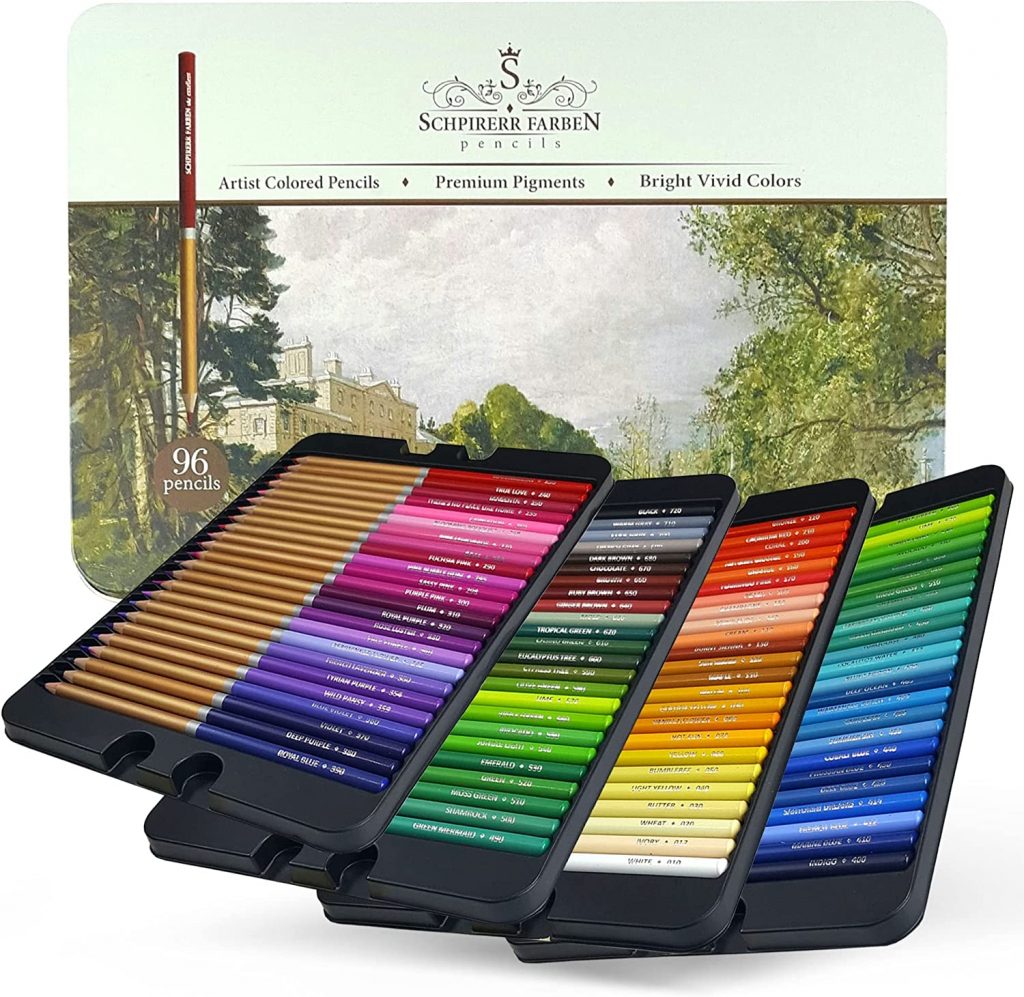 Our SCHPIRERR FARBEN oil-based colored pencils are ideal for various techniques. They deliver rich, deep coverage with vibrant colors that artists will love. The soft lead provides a smooth application, and the pencils are perfect for drawing, sketching, and coloring.
Colored pencil techniques for beginners
There are many different colored pencil techniques that can be used by beginners. Some common techniques are hatching, crosshatching, stippling, and blending.
Hatching is when a series of closely spaced parallel lines are drawn in the same direction.
Crosshatching is when a series of intersecting lines are drawn in the same direction.
Stippling is when small dots are placed in close proximity to each other.
Learn more in the video below:
How to use colored pencil: a guide for beginners
Conclusion
In conclusion, colored pencil art is a unique and inspiring form of art. The artists showcased in this article are all extremely talented and have created pieces that will leave you in awe. Whether you are a student or a professional artist, colored pencil art is definitely worth trying out. So go ahead and get creative – the possibilities are endless!
Thank you for taking the time to read. Which one of the brands of colored pencils is your favorite.