What is Sip and Paint?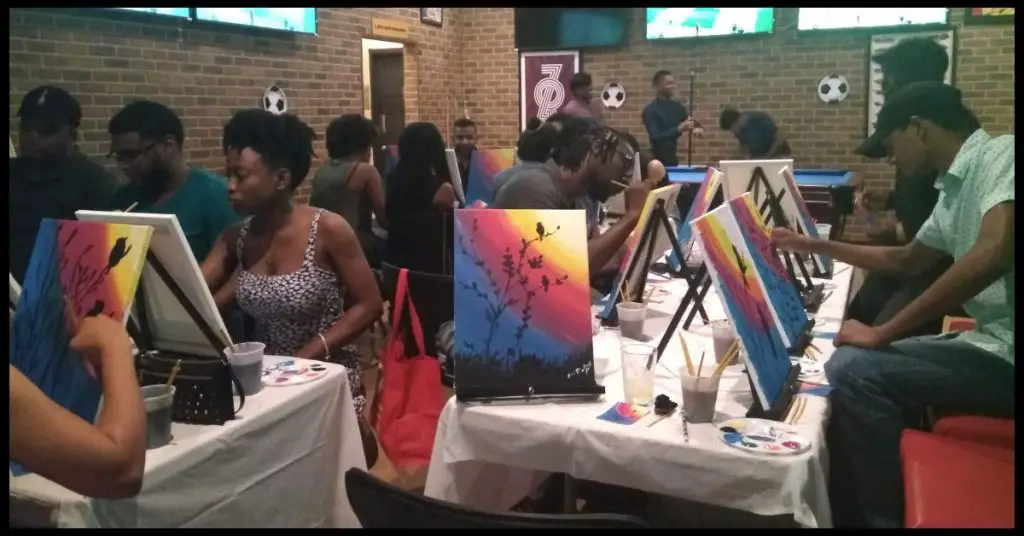 What is Sip and Paint? Sip and paint events have become increasingly popular in recent years as a way to socialize and enjoy a creative activity.
For those who are unfamiliar with the concept, sip and paint refer to painting while enjoying a beverage, typically wine.
These events are often held at home, outdoors, in a bar, or in restaurants that have a space large enough to accommodate a small group of people.
Affiliate Disclaimer: This post may contain affiliate links, which means I will receive a commission if you make a purchase using these links.
Sip and Paint at Home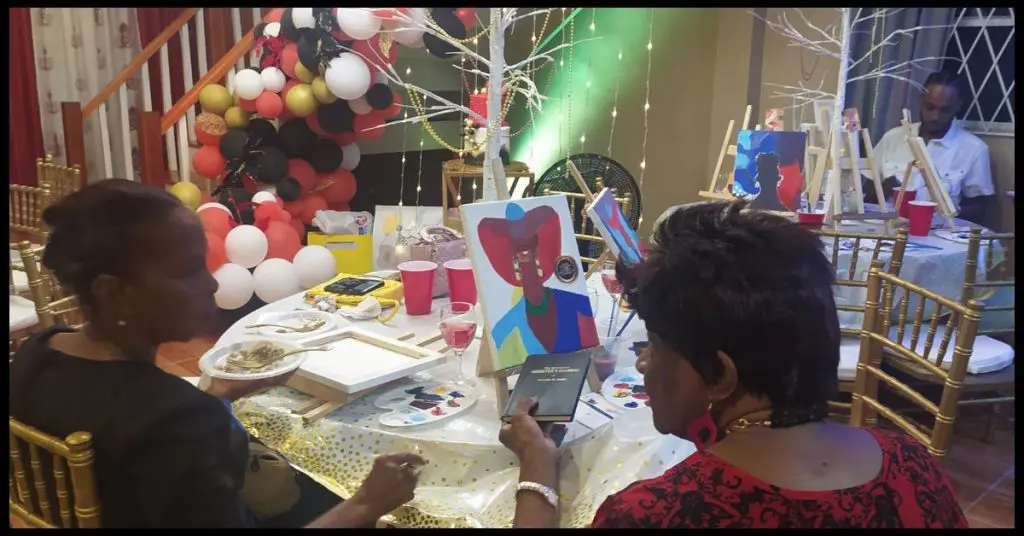 Sip and Paint at Home is the perfect way to get creative, unwind, relax and have some fun! With a glass of wine in hand, a few supplies, and some good friends you can let your creativity flow and paint a masterpiece.
You can choose your favorite painting, or try something new. There are no rules, so let your creativity flow!
Sip and Paint Near Me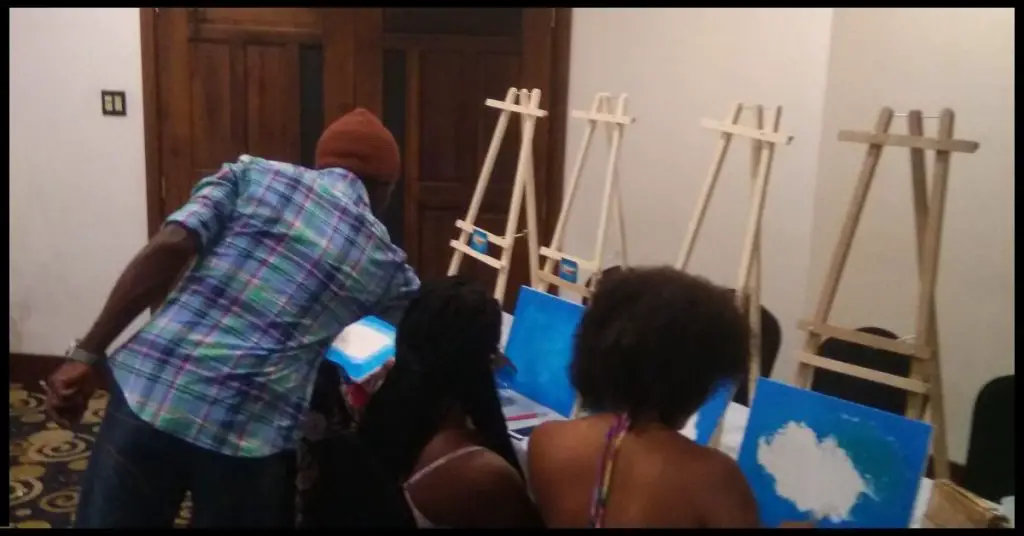 Looking for a fun activity to do with friends or family? Look no further than your local paint and sip!
At a paint and sip, you can drink your favorite beverage while painting a masterpiece under the guidance of a professional artist. No experience necessary!
Whether you're a beginner or a seasoned painter, you'll have a great time at a paint and sip. If you want to host a sip and paint event and you reside in Guyana contact us at 592-697-1212 for the professional touch.
How Sip and Paint can be Beneficial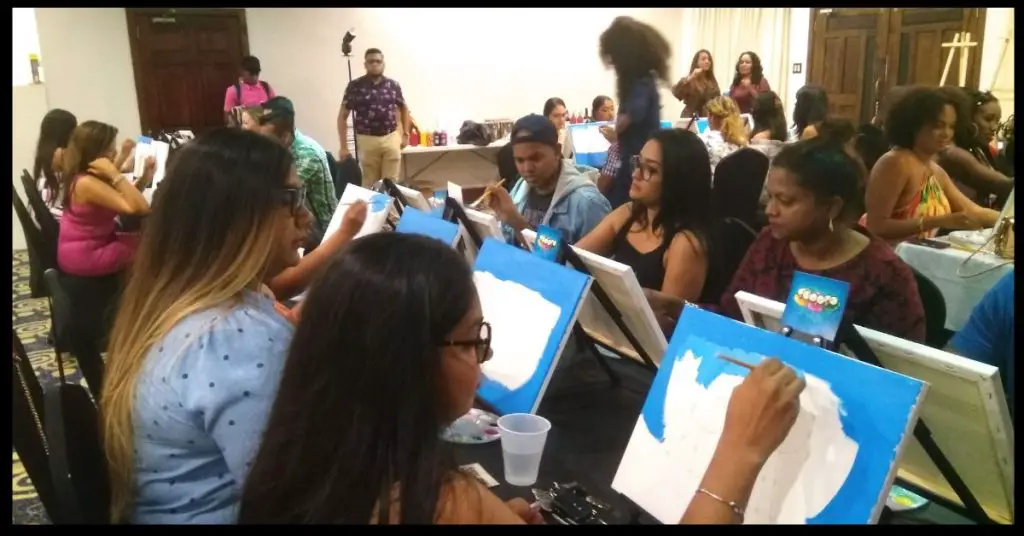 Sip and paint is a new type of painting class that is becoming popular in many cities. It is a great way to spend an evening with friends, paint and drink wine. Here are three benefits of taking a sip and paint class.
Sip and paint classes are a great way to relax and unwind after a long day. The act of painting can be very therapeutic, and the wine will help you relax even more.
These classes are also a great way to meet new people. You'll be surrounded by other like-minded people who enjoy painting and drinking wine.
Sip and paint classes can help improve your painting skills. Even if you're not the best painter, the instructor will be there to help you along the way.
Different Ways to Enjoy Sip and Paint
Sip and paint is a new way to enjoy creativity and wine. This fun and unique activity is perfect for a girls' night out, a date night, or even a family outing. Here are some different ways to enjoy sip and paint:
One way to enjoy sip and paint is to go to a studio or event that offers the activity. These studios usually provide all of the supplies you need, as well as instruction. This is a great option if you want to try sip and paint but don't know where to start.
Another way to enjoy sip and paint is to host your own event. This can be done at home or at a rented space. You will need to supply your own supplies and food/drink, but it can be a great way to save money and have more control over the event.
These classes are a great way to learn about wine while painting a beautiful masterpiece.
If you're looking for a more laid-back atmosphere, there are plenty of bars that offer sip and paint nights. These are perfect for enjoying a few drinks while getting your creative juices flowing.
Frequently Asked Questions About Sip and Paint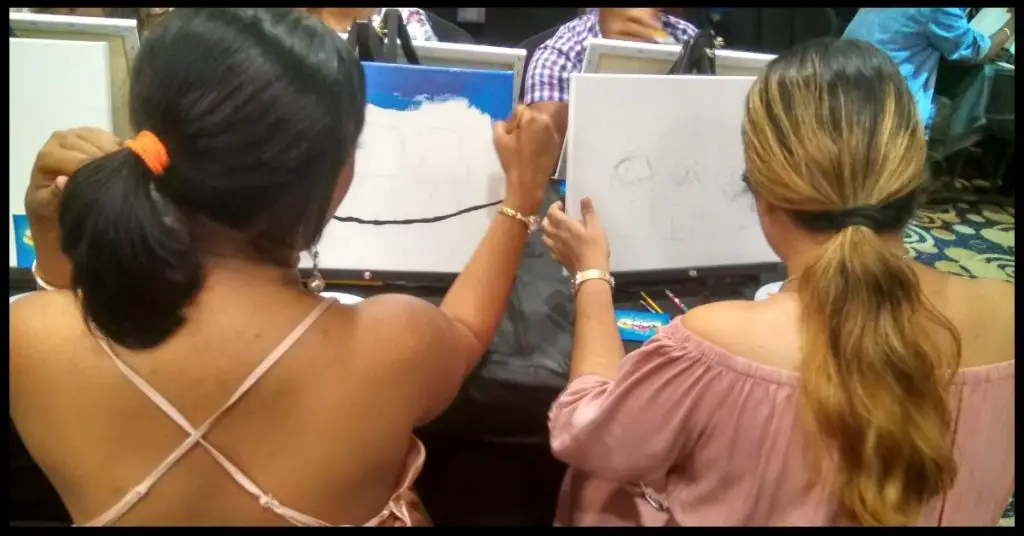 Q: What do you wear to sip and paint?
Answer: What one wears to a sip and paint event depends on the location, time of day, and theme of the event. For example, if the event is held at a local winery during the daytime, one might wear a sundress or light slacks with a button-down shirt. If the event is held in the evening at an art studio, one might wear jeans and a nicer top.
Q: Is sip and paint easy?
Q: Do I need art supplies for a sip and paint event?
One Last Sip: What is Sip and Paint?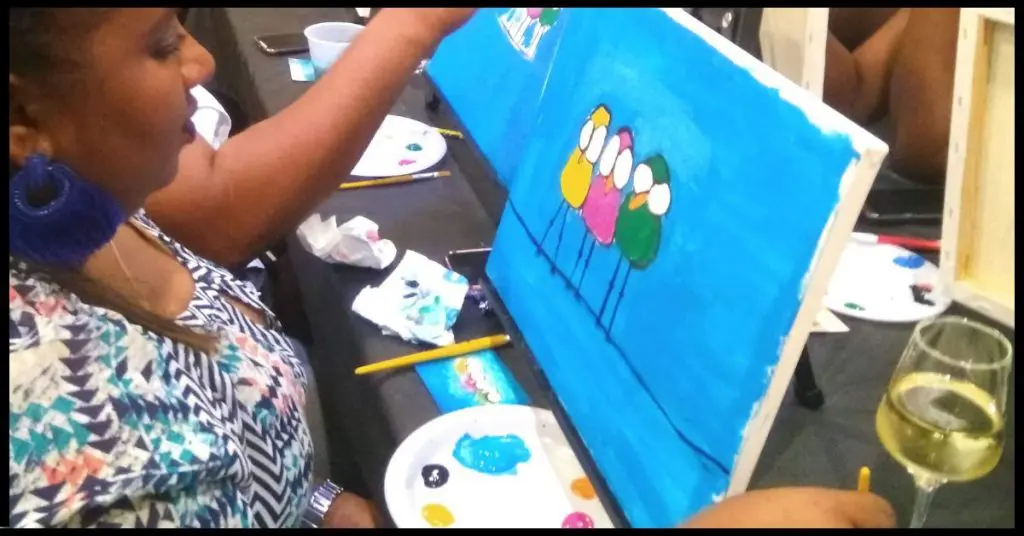 Sip and paint is an activity where people drink fine wine, paint and have a great time with friends. It has become a popular activity in recent years, as it allows people to relax and be creative at the same time.
I have had the opportunity to attend several sip-and-paint events as the art pro in charge, and I have to say that I enjoy them. The atmosphere is always relaxed and fun, and it's a great way to spend an evening with friends.