Are Oil Pastels Toxic?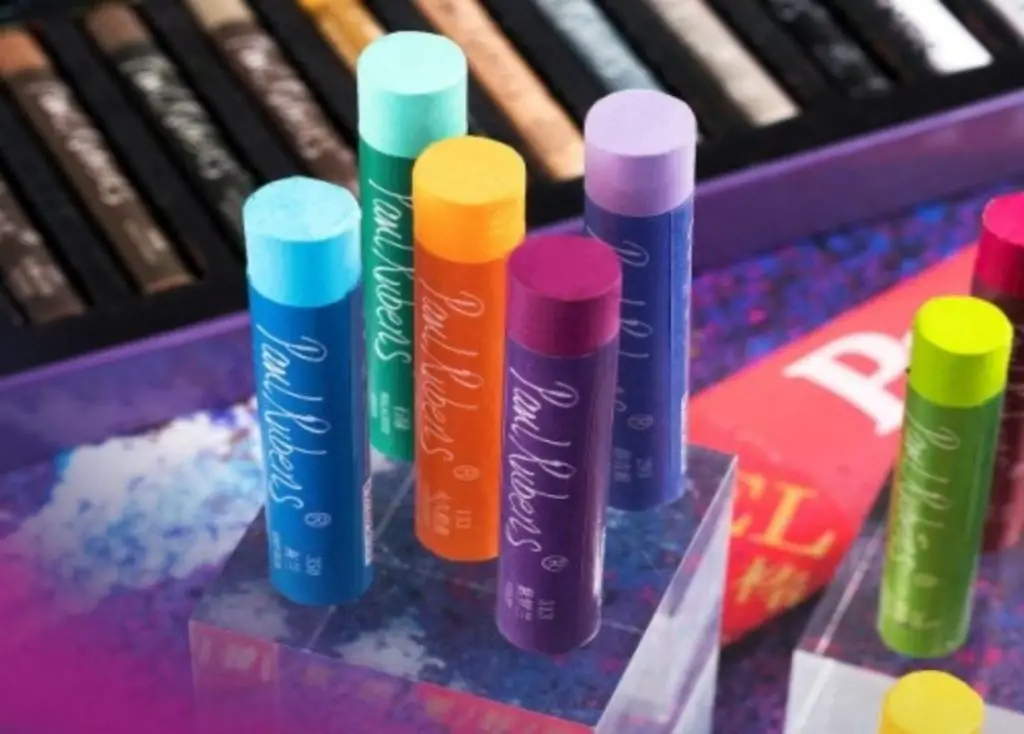 Oil pastels are typically made of pigments mixed with natural wax, which makes them easy to work with and provides a smooth texture.
However, there is some debate as to the toxicity of oil pastels. Some say that the pigment found in oil pastels can be toxic if ingested or inhaled, but others argue they are non-toxic because they don't contain solvents that other art supplies do.
I did some research on the topic and found that The Art & Creative Materials Institute, Inc. (ACMI) is the authority on this subject. Below, you will find information taken directly from their website to answer this question.
Affiliate Disclaimer: This post may contain affiliate links, which means I will receive a commission if you make a purchase using these links.
Look for the ACMI seal (s) on your oil pastel box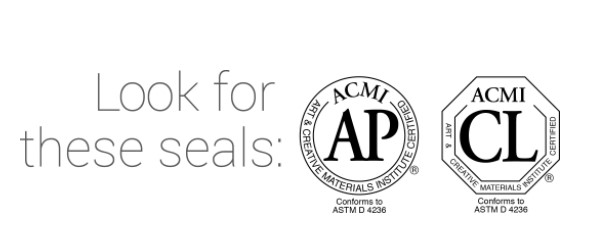 Why look for the ACMI seals?
The Art & Creative Materials Institute, Inc. (ACMI) is an international organization of over 200 art, craft, and creative material manufacturers that uses its certification program to advocate the safety of art and creative products.
If you have any doubts or questions about the toxicity of oil pastels or any art products, this is an authoritative source to consult or check. All approved art products have their seal of approval on their boxes.
What do the ACMI Seals mean?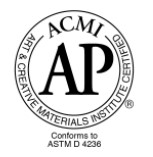 The AP seal:
The AP (Approved Product) Seal identifies art materials that are safe and have been certified by a board-certified toxicologist (medical expert) in a toxicological evaluation to contain no materials in sufficient quantities to be toxic or injurious to humans, including children, or to cause acute or chronic health problems.
ACMI certifies that such products are labeled in line with ASTM D 4236, the chronic hazard labeling standard, and the United States Labeling of Hazardous Art Materials Act (LHAMA).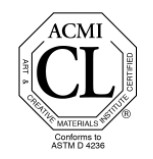 The CL seal:
The CL (Cautionary Labeling) Seal recognizes products that have been certified to be appropriately labeled in a program of toxicological examination by a board-certified toxicologist (medical expert) for any known health concerns, as well as for instructions on how to use these materials safely and properly.
The CL seal is not permitted on any items intended for children. ACMI has additionally confirmed that these products are labeled in line with ASTM D 4236, the chronic hazard labeling standard, and the United States Labeling of Hazardous Art Materials Act (LHAMA).
If used correctly, products with this seal are not harmful.
Oil pastel brands with the ACMI seal.
The Pentel Brand
The Pentel website has a comprehensive list of all their ACMI approved art supplies, along with their item numbers and descriptions. Here are the oil pastel brands found on that list:
Pentel Arts Oil Pastels for Kids and Artists of all ages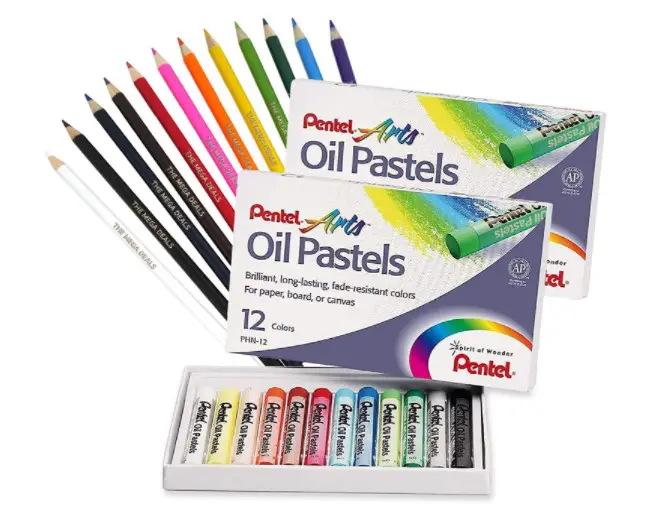 Pentel Art Oil Pastels are more vivid than chalk pastels and more resistant to the effects of humidity, making them perfect for all your artistic needs. The set includes 12 different colors, ranging from light yellow to deep red. These oil pastels can be used on paper or canvas for stunning results.
What would you like to accomplish in your Pastel Art with these great oil pastels?
How about a touching portrait of someone's mother, or maybe a power animal with vibrant colors and bold strokes?
These Pentel Arts oil pastels will give you the best effect for your masterpiece and be sure to make it an original by adding texture. Start drawing today with this must-have kit!
The Artists' Oil Pastel Brand

Oil Pastel Set, Professional Painting Soft Oil Pastels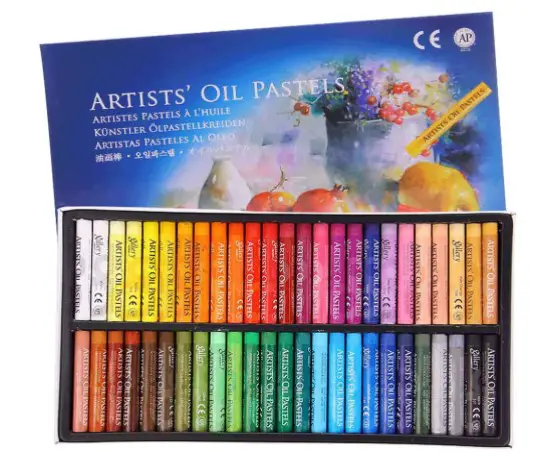 The perfect addition to your art supplies, you'll love our Artists' Oil Pastels. Made of high-quality mixed oil, particulate wax, and calcium carbonate material, these pastels are safe and non-toxic (this means you don't need to worry about any harmful chemicals that could cause harm).
These rich pigments are perfect for your next project, and come in different shapes and sizes, including sticks for versatility.
Artists' Oil Pastels are simply some of the best art supplies available on the market. Not only do they contain colors perfect for any artistic type, but they can stimulate creativity and imagination in kids of all ages.
They are thick sticks of powder, which enable artists to create both broad brush strokes and fine detail with ease.
The Top-Level Oil Pastel Brand

S 150Pcs 6sets Oil Pastels TOP Grade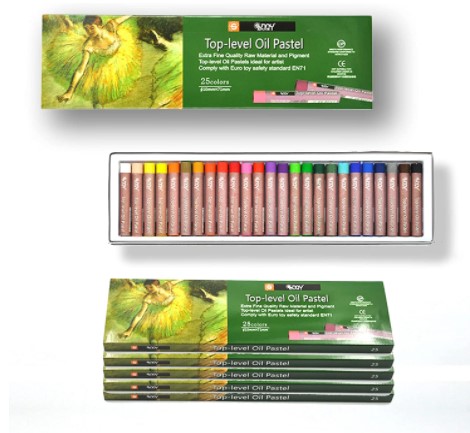 The S 150Pcs 6sets Oil Pastels set is made of high quality and eco-friendly materials. The adhesion is strong, and not too easy to fade.
The colors are vibrant and bright, with a variety of shades. You can use this high-quality product on different surfaces, such as canvas paper, cardboard paper, wood surface or metal surface.
It helps children develop their creativity and expression skills.
A professional art set that will give you everything you need to draw or paint. These oil pastels are of high quality, soft, and vivid, making them perfect for blending or layering colors.
The oil pastels will not fade easily and they're easy to work with because of strong adhesion. Take them anywhere- we promise there won't be any mess!
The Ekuieka Oil Pastel Brand
EKUIEKA Oil Pastels for Kids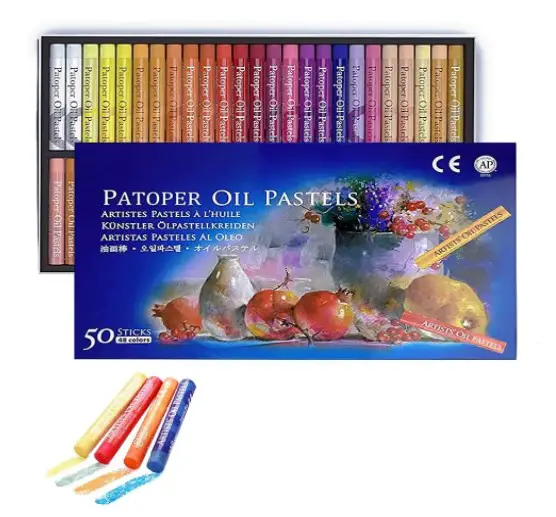 EKUIEKA oil pastels for kids are a high-quality art medium that will never dry out. Perfect to bring on a road trip.
The box is durable and can be easily stored in a backpack or bag. EKUIEKA's 50-color set has both basic and vibrant colors, which make it easy to create any masterpiece!
These oil pastels are perfect for creating rich colors and textured shades you can't get from ordinary chalk. Because they're made with an oil-based formula, these pastels don't leave behind powdery residue when rubbed off the paper.
The soft texture is also nice when coloring in small areas on your page, versus a harder pastel which might create too much pressure when used with smaller strokes.
A mix of oil and pigment gives these oil pastels a crayon-like texture with a creamy textured surface. Imagine your favorite colors in an affordable, easy-to-use format!
The Gomi Brand
Gomi Store Non Toxic Gallery Soft Oil Pastels Set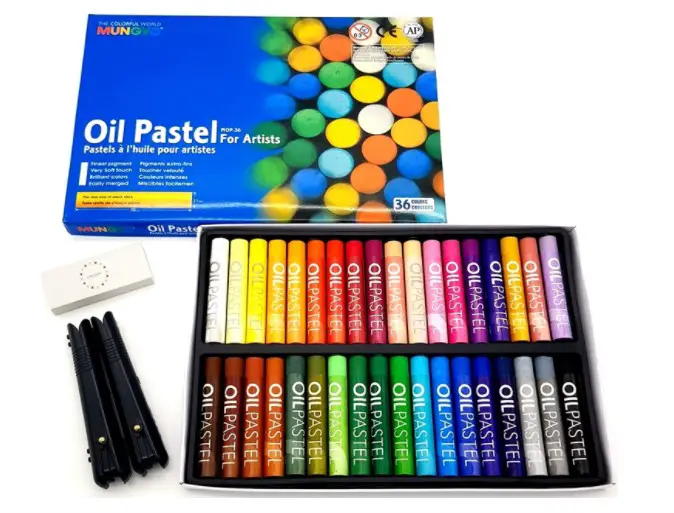 Gomi brings you lush oil pastel drawings in 48 vibrant colors. These pastels offer clear, brilliant colors. Whether you want to color your childhood memories or create something new, oil pastels are the right choice for artists of any skill level.
Imagine a world where beauty can be captured and brought to life with color, texture, and creativity. With oil pastels, you can create a masterpiece that will last forever.
Gomi produced this brand with a mix of oil and pigment giving the Oil pastels a crayon-like texture with a creamy, Smooth Buttery texture that is perfect for beginners and experts.
Our colors are vibrant and come in different shades from light to dark so you can create any look imaginable.
The Pentrista Brand
PENTRISTA Oil Pastels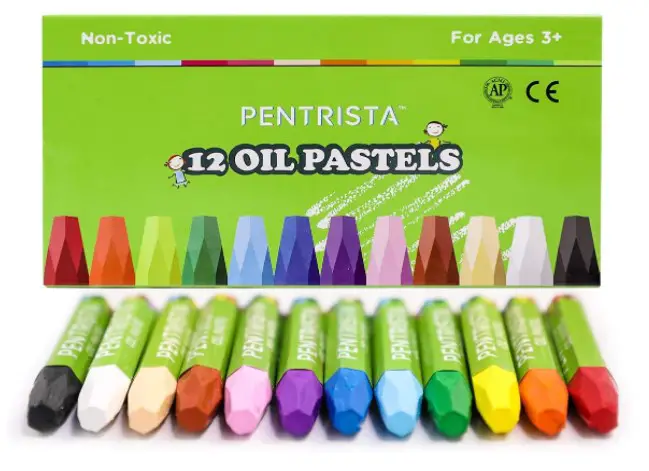 What's your favorite thing to create with? If it's art, then you'll love PENTRISTA oil pastels. This is a set of high-quality materials that has a perfect blend of oil, wax, and calcium carbonate.
They're safe for kids and conform to ASTM & CE standards. With these bright colors at your fingertips, there's no telling what kind of art you can make!
Kids will love using PENTRISTA Oil Pastels for their art projects! These thick and soft oil pastels come in a variety of bright colors that dry smudge-resistant, and can be easily blended with other colors.
The perfect size for little hands, these bright and chunky oil pastel sticks are washable too.
The Crav-Pas Brand
Sakura Cray-Pas Junior Artist Oil Pastels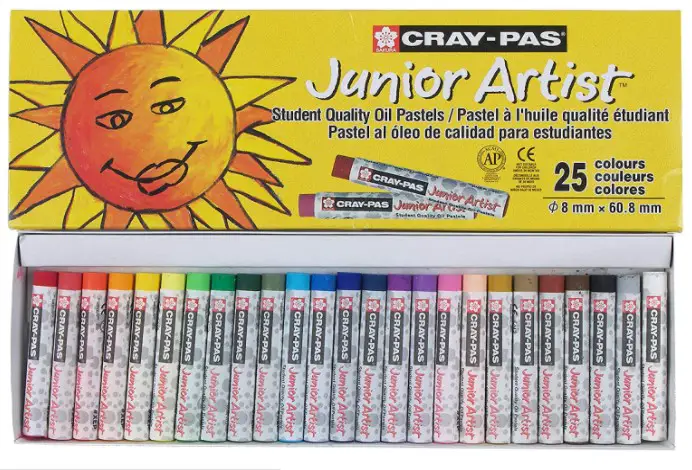 Use Sakura Cray-Pas Junior Artist Oil Pastels to add color and texture to your craft projects! Their oil formula is great for blending colors and creating rich, layered art.
This set of 25 offer a wide variety of shades so you can create any mood or emotion.
You can even mix two colors together to come up with an infinite number of new hues: choose from Red, Green, Yellow, Blue, Purple, Pink, and White.
Sakura Cray-Pas Junior Artist Oil Pastels are the perfect size for beginners, but also great for advanced artists. They come in 25 vivid colors and can create beautiful works of art or enhance paintings.
Sakura XLP50 50-Piece Cray-Pas Expressionist Assorted Color Oil Pastel Set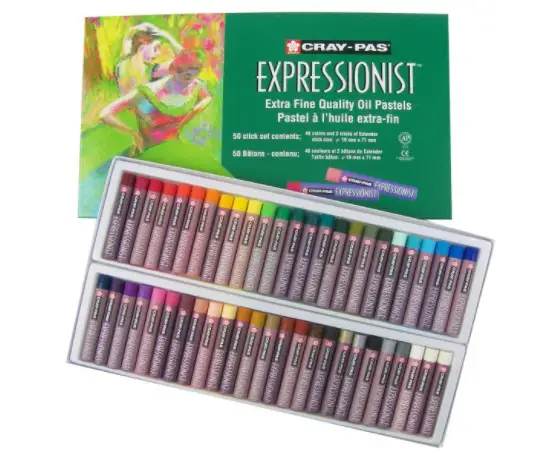 Cray-Pas Expressionist Assorted Color Oil Pastel Colors are of extraordinary quality. Commonly used for traditional art, Cray-Pas pastels offer true colors and exceptionally strong pigments.
This highly concentrated oil pastel is formulated with an excellent color strength and soft texture that resists crumbling or cracking.
With a thick coverage, these rich colors are perfect for incorporating into expressive paintings or drawings! Contains 50 pieces in assorted colors (colors may vary).
These oil pastels are some of the best oil painting supplies on the market. They are bright, vibrant, and come in a perfect size for any artistic endeavor or child's project!
These sets offer everything an aspiring artist could want to get started with oil painting at home.
Pastels: are they toxic? How to use them safely.
The video below provides a lot of useful information about oil pastels and other types of pastels and how to use them. Watch for more information.
Types of pastels
Pastels are a type of painting medium that is made from pigment, chalk, or any other type of finely ground substance.
The word "pastel" does not refer to the paint itself, but is short for pastello, meaning "small stick". Pastel paintings are made with a mixture of dry pigment and binding agents.
The pigments are then compressed into sticks or cakes that can be used in hard or soft pastels.
Soft Pastels – Soft pastels are a popular medium among artists from all over the world. These fine pigments are made from various clays and can be blended together to create a multitude of colors.
Hard Pastels – Hard pastels are a type of artistic media that is a blend of a hard, brittle pigment and an organic binder.
Pastel Pencils – Pastels Pencils are essential for many artists because they are very versatile yet affordable.
Oil Pastels – Oil pastel is a thick, very pigmented paint made from pigment mixed with oils, waxes, and other solvents.
Closing Thoughts on are Oil Pastels Toxic?
In conclusion, it is important to be an educated consumer. Not all oil pastels are toxic, but stick to the brands approved by the ACMI Toxicology Team of Experts if you have any doubts.
We must research the brands that are approved by toxicology experts for safety and consider what type of artwork we are creating.
Read the health and warning labels on your pastel box. As long as the pigment in the pastel is approved by The Art & Creative Materials Institute, Inc. (ACMI), there should be no worries about it affecting one's health.
Oil pastels can be a great way to express art and create beautiful pieces of work. Don't let ignorance and fear stop you from using them.
Thank you for taking the time to read this post. I hope you found the answer to the question, are oil pastels toxic? Share your thoughts in the comments section below.