Colored Pencils for Toddlers
Colored pencils for toddlers are large and easy to grip, with soft tips that are safe for young children to use.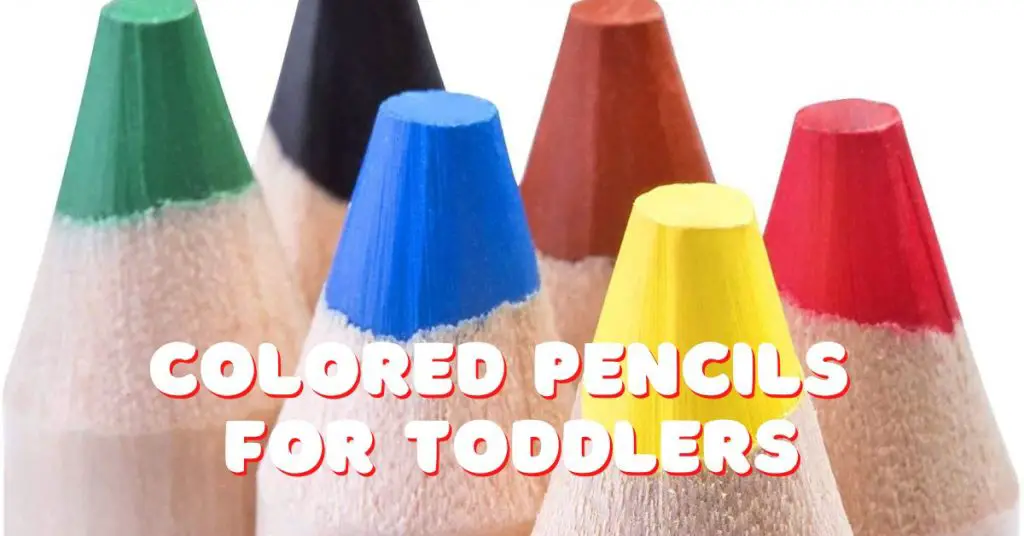 When it comes to choosing the best brand of colored pencils for toddlers, there are a few things to consider.
The most important factor is the type of lead used in the pencil (you want to choose a brand that uses a lead that is non-toxic and safe for children)
Choose a brand that makes high-quality products because you don't want your child's pencils to break or wear down quickly
Another important factor to consider is color selection (toddlers love bright and vibrant colors)
Ensure the lead in the pencil is soft (Some brands use lead that is too hard for toddlers' delicate hands, which can cause discomfort and lead to poor handwriting skills later on)
The best brands of colored pencils for toddlers use lead that is soft and easy to grip
Choose high-quality trusted brands such as Crayola, Prang, Stabilo, Lyra, etc.
Ensure the pencil ergonomic design is toddler-friendly (large enough to fit in your toddler's hand comfortably)
Choose short rather than long color pencils
Experiment with the different high-quality brands and sizes to see which one your toddler enjoys best
Affiliate Disclaimer: This post may contain affiliate links, which means we will receive a commission if you make a purchase using these links
Colored pencils for toddlers always includes a variety of colors which are perfect for stimulating creativity and learning.
How to choose the best brand of colored pencils for toddlers
At this stage of development, toddlers are learning to hold a pencil and scribble, so what's the best type of colored pencil to help them with their artistic endeavors? Choosing the color pencil with the right shape and size is very important.
Colored Pencils for Toddlers-Size Matters
A study posted on penvibes.com found that pencil size matters when it comes to preschoolers and kindergarten children. The results from the study stated:
The results were quite surprising as an overwhelming majority of the children at preschool chose the short skinny pencils. Whereas the children at kindergarten preferred the long oversized (jumbo) pencils (Midnight Indigo).
| Short Oversized Pencils | Long Oversized Pencils | Short Skinny Pencils | Long Skinny Pencils |
| --- | --- | --- | --- |
Pencil sizes used in the study with preschoolers and kindergarten students, (penvibes.com) 
The best size of colored pencil for toddlers will be the one that your toddler finds comfortable and you will know this because they will use them more often than any other size.
We will share a range of the best colored pencil sizes and designs for toddlers so you have an informed choice selection to explore with your child to see which one works best for them.
Colored pencils for toddlers are an excellent choice for parents who want to help their children develop early artistic skills.
The 11 Best Brands of Colored Pencils for Toddlers Today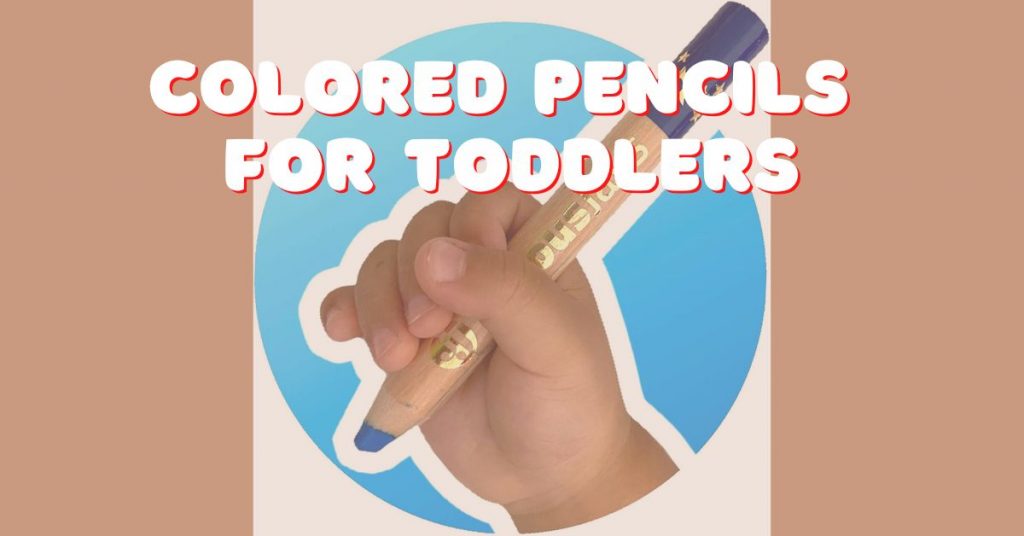 Some of the best brands recommended by teachers for preschoolers and kindergarten are:
There are many factors to consider when purchasing a set of colored pencils for toddlers. The most important factor is the quality of the lead.
Cheap pencils will have a brittle lead that can easily break, which can be dangerous for young children. The best brands of colored pencils for toddlers have a thick lead that is less likely to break.
Another important factor to consider is color selection. Some brands only offer a few colors, while others offer a wide variety of colors.
Your toddlers are learning everything from their ABCs to how to hold a pencil. It's important to give them the best tools for their development, and that includes the best brands of colored pencils. Here are some of the best brands of colored pencils for toddlers: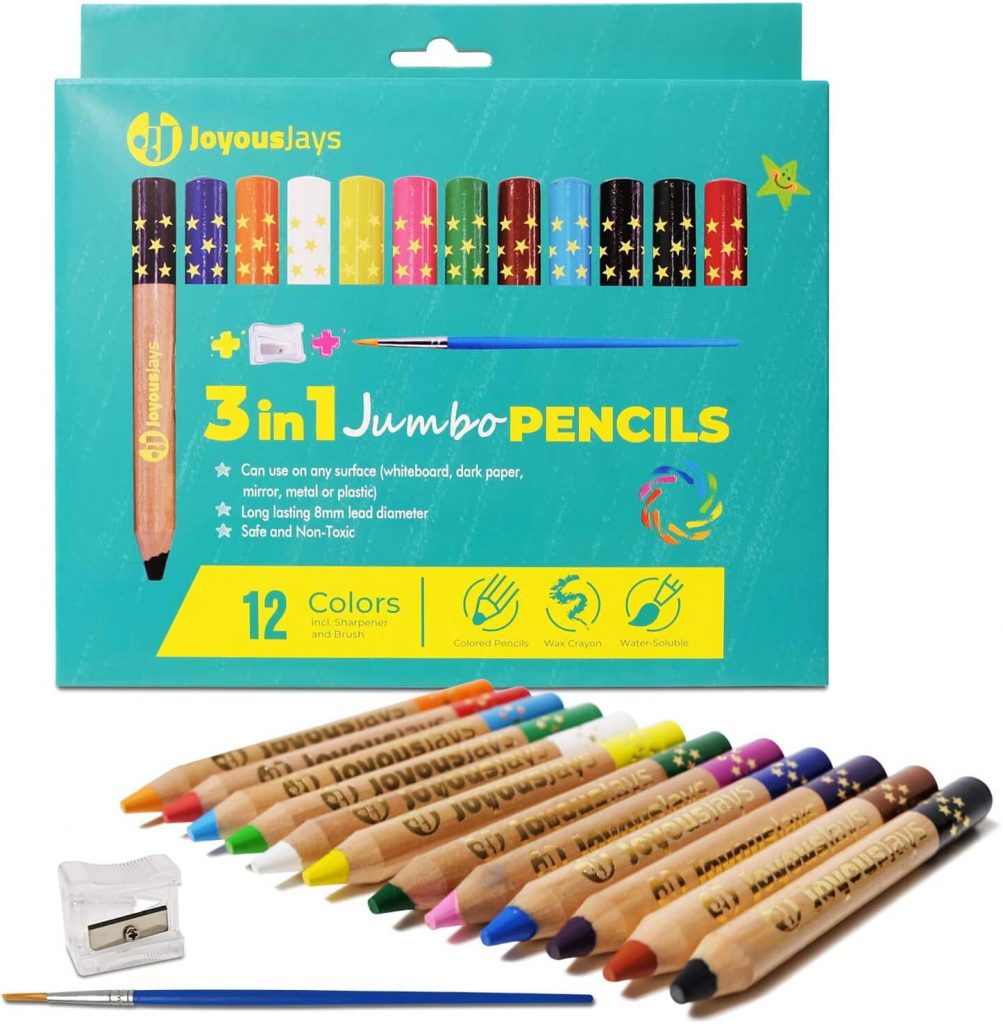 These jumbo colored pencils for toddlers are the perfect way to keep your little ones entertained for hours on end! The vibrant colors are eye-catching and sure to please, and the long-lasting fun will keep kids of all ages entertained.
Plus, the convenient triple-cap design makes it easy for parents to grab and go. These pencils make a great present for any child!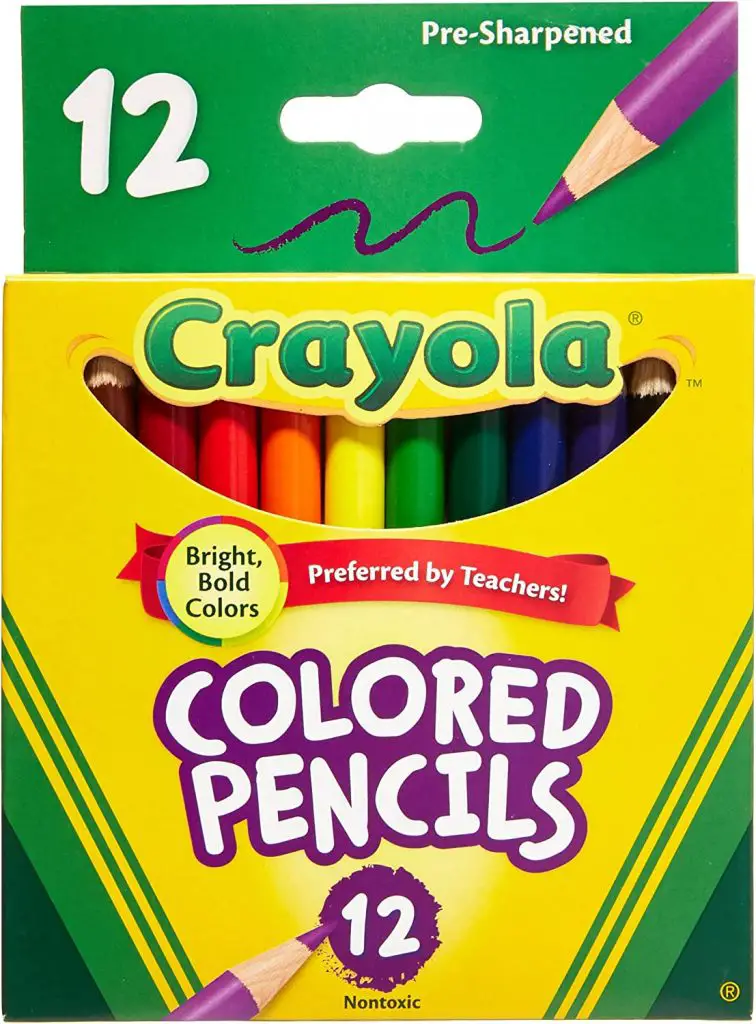 3.3 mm Short Barrel Colored Woodcase Pencils are a classroom favorite! The pencils have a short barrel and colorful design that makes them easy to hold and fun to use. They wash off skin and clothing easily, and the water-based ink washes away completely with just a little bit of soap and water.
Crayola Washable Markers are now available in an Ultra Clean washable formula that washes away completely, even from clothes!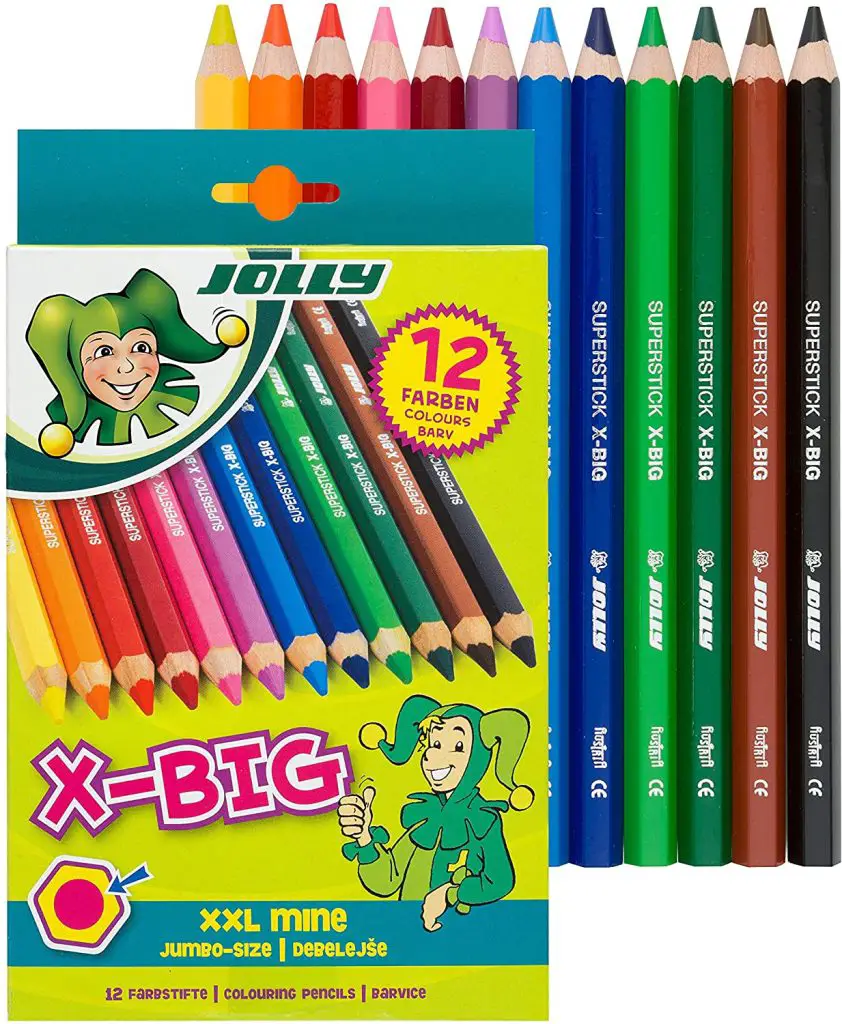 JOLLY X-Big Jumbo Colored Pencils are perfect for very young artists. They are strong and durable, and the full color range ensures that there is a perfect color for any project. The hexagonal pencils measure a full 8 mm, making them easy to grip and control.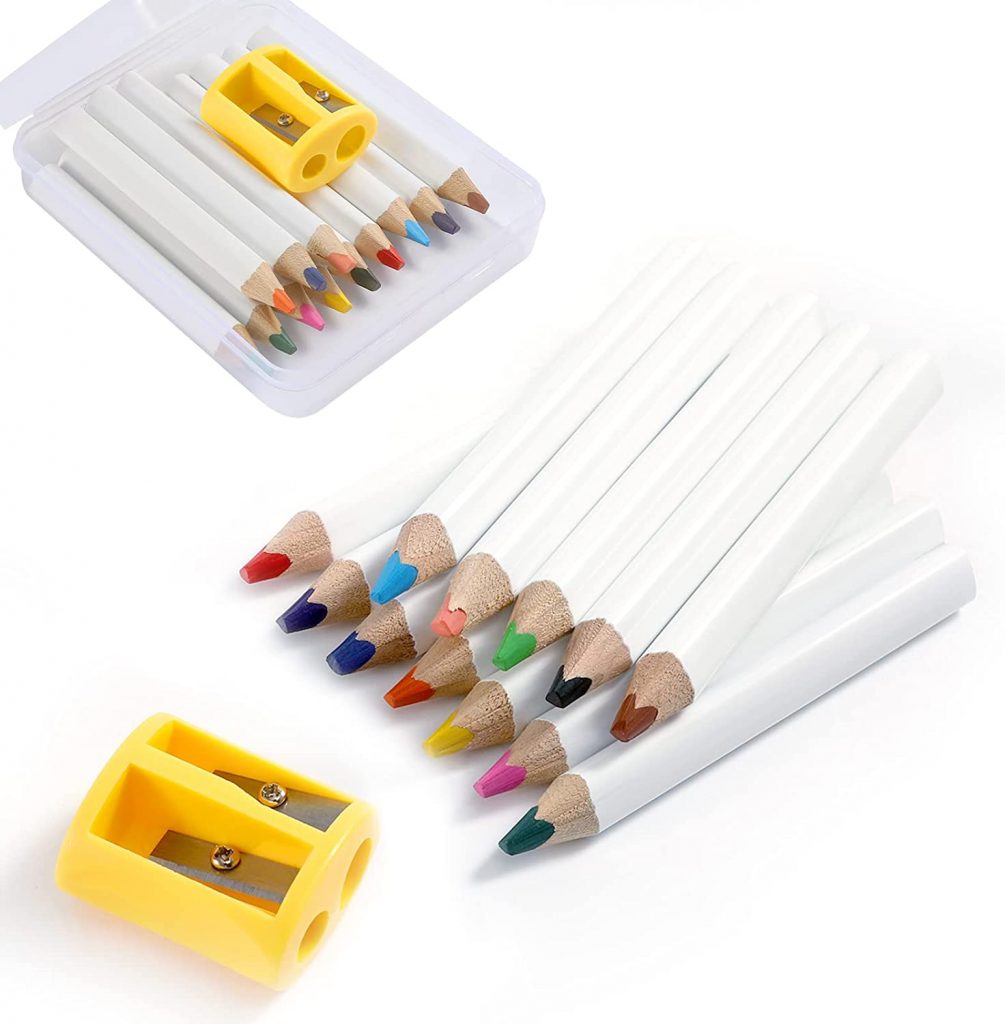 If you are looking for a quality pencil that is easier for kids to grip and control, then you will love the AIEX 12pcs Triangle Pencils. These pencils are made of premium materials and come in bright colors. They also have a comfortable grip, making them perfect for little hands.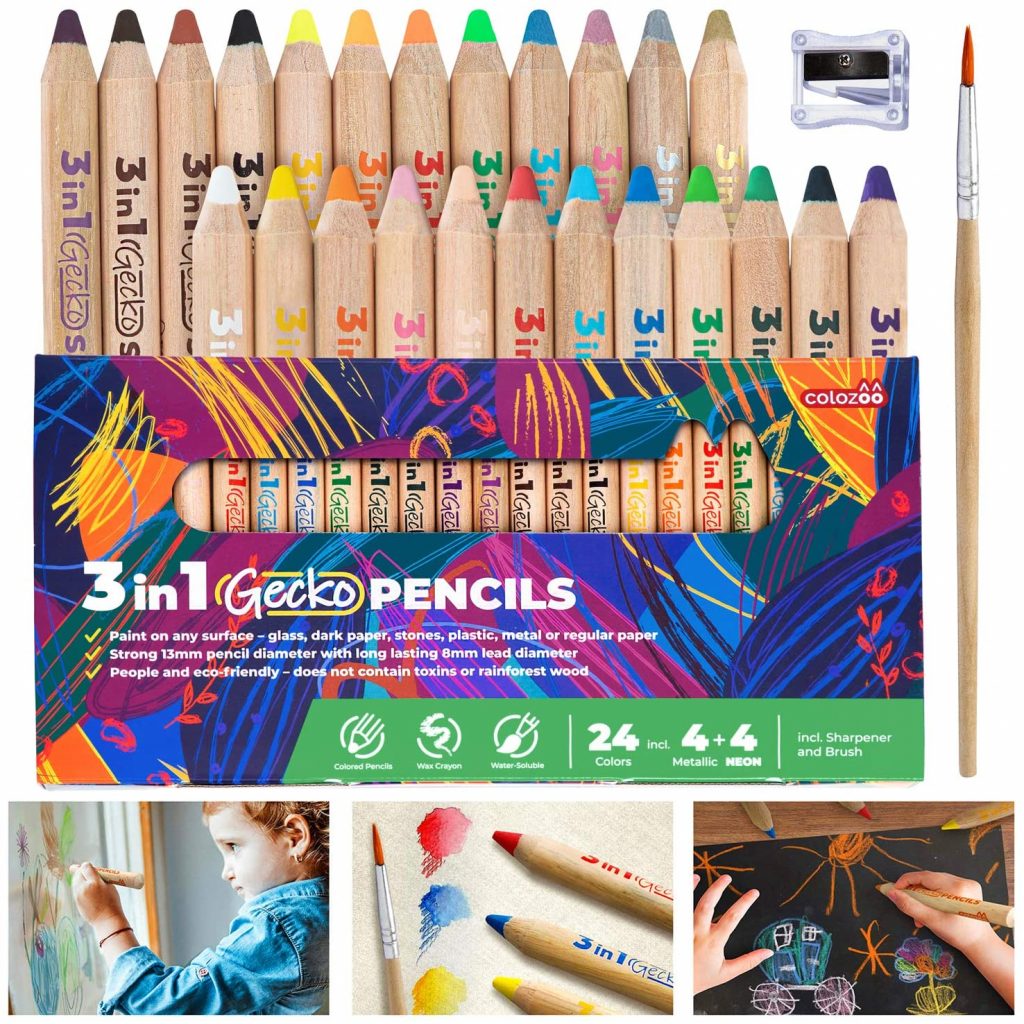 Introducing Colozoo 3 In 1 Colouring Pencils – the perfect gift for any eco-conscious artist! These pencils are made from recycled FSC-certified wood, and the vibrant colors are vegan-friendly.
They're also great for toddlers who are just learning to colour. With three different thicknesses to choose from, these pencils offer endless possibilities for creative expression.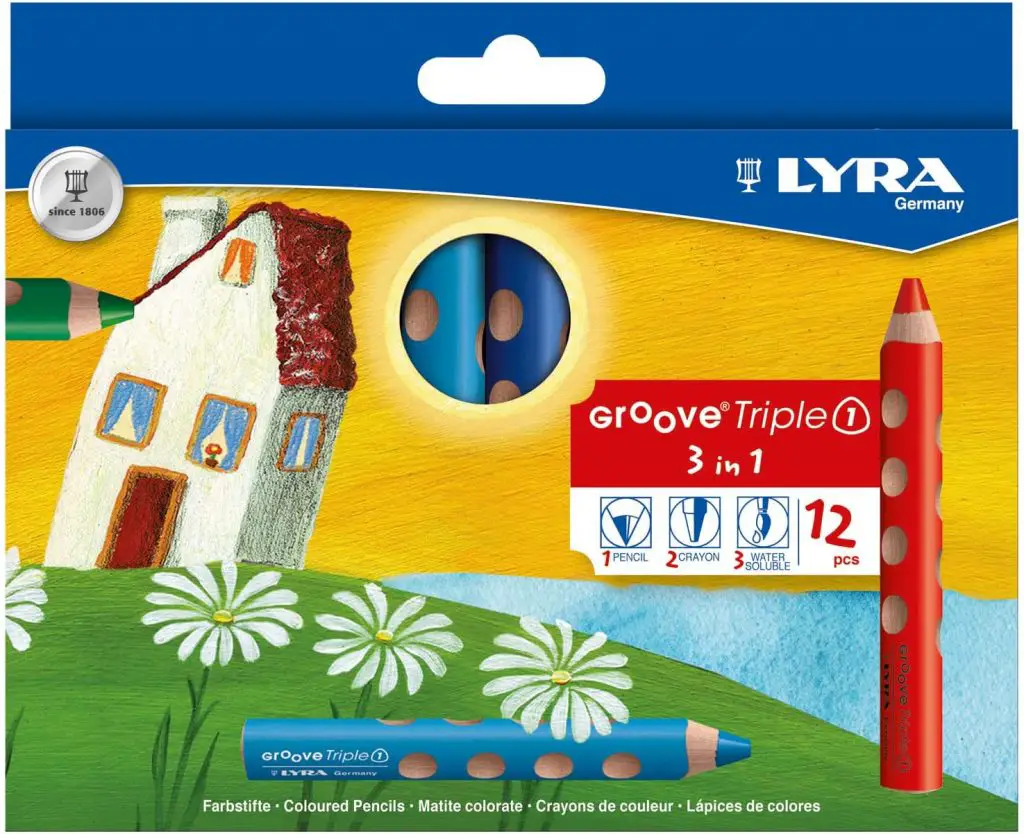 Lyra Groove Triple 1 12 Box is a unique triple pen that is perfect for both left and right-hand toddlers. The super soft grip makes it comfortable to hold, and the triangular design allows for a natural grip. The thick lead creates broad strokes and can be easily blended with water.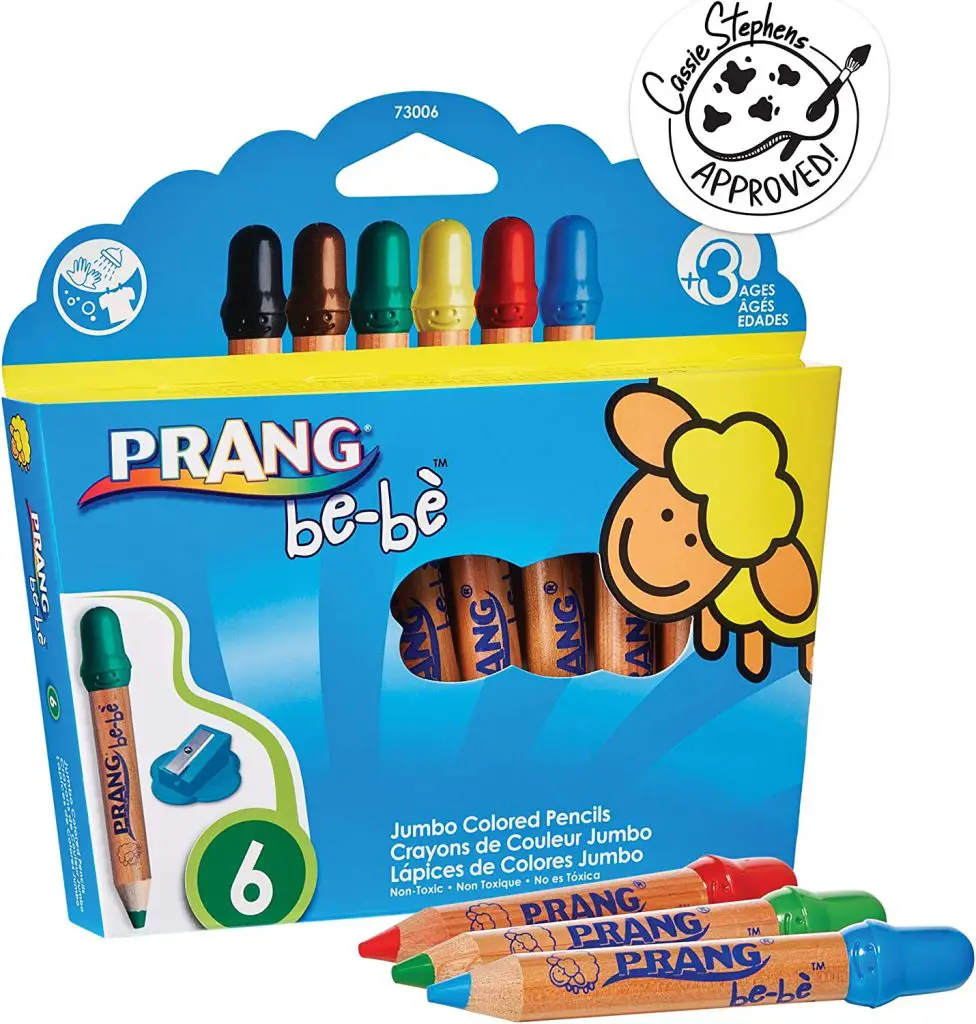 If you're looking for the perfect gift for a toddler who loves to color, look no further than PRANG be-be Jumbo Colored Pencils!
These oversized pencils are easy for small hands to grip and have a child-friendly design that helps with motor skill development. Plus, the vibrant colors are sure to keep any little artist entertained for hours on end.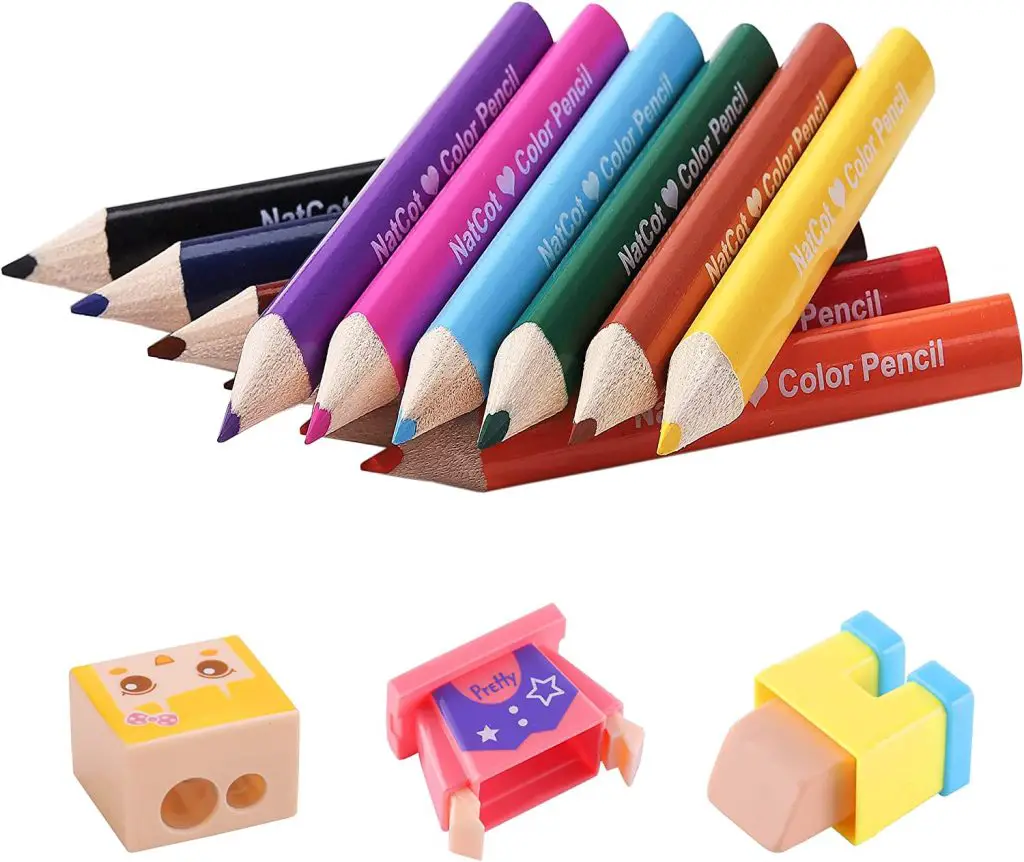 The NatCot Triangular Color Pencils are perfect for kindergarten and pre-school students. The triangular shape is easy to hold, even for small hands, and the short pencil length is perfect for smaller hands.
The soft eraser makes it easy to erase mistakes, and the vibrant colors are perfect for coloring pictures and making art projects.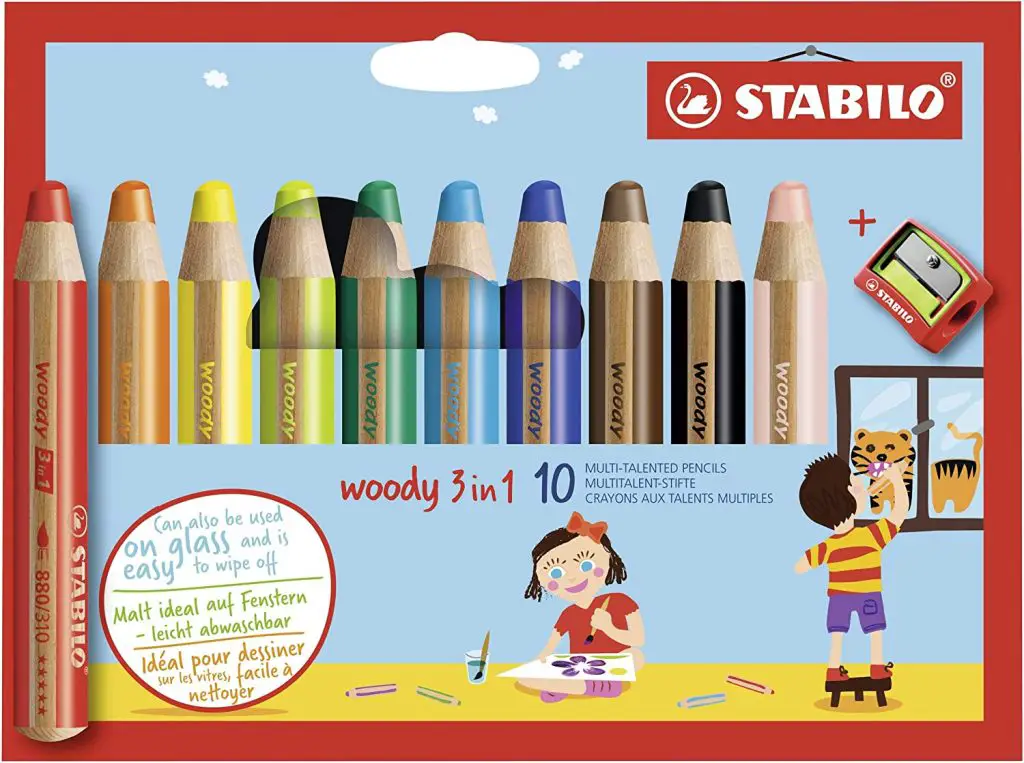 The STABILO Woody 3-in-1 Pencil is perfect for artists and children of all ages. The XXL lead applies as much pigment as 8 colored pencils at once, making it the perfect choice for larger drawings, scribbling, and sketches. The large width is also ideal for smaller hands, making it easier to control. And because the lead is washable, you can easily erase any mistakes.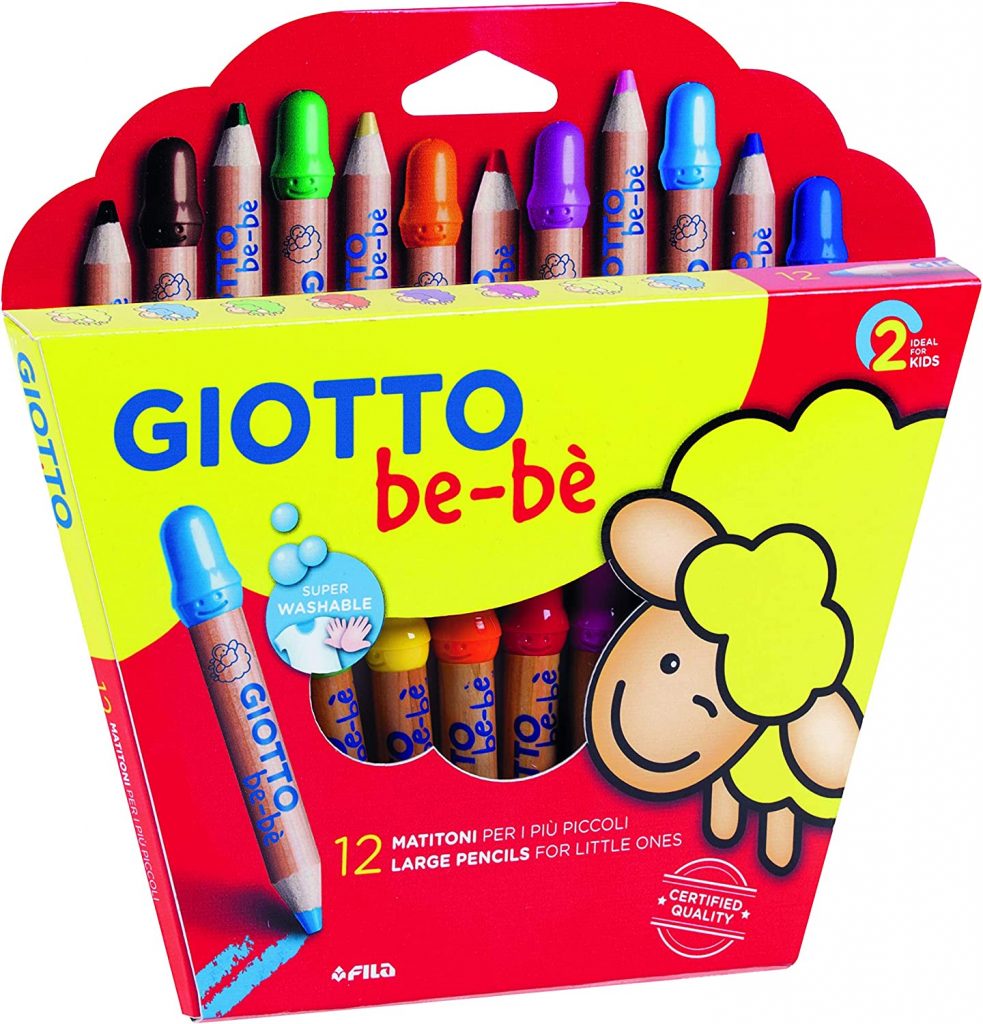 The new Giotto BeBe Super Large Giant Colored Pencils are the perfect way to unleash your child's creativity. These oversized pencils are super washable and dermatologically tested, making them ideal for little ones.
The vibrant colors are perfect for drawing and coloring, and the pencil sharpener is included to keep them in perfect condition.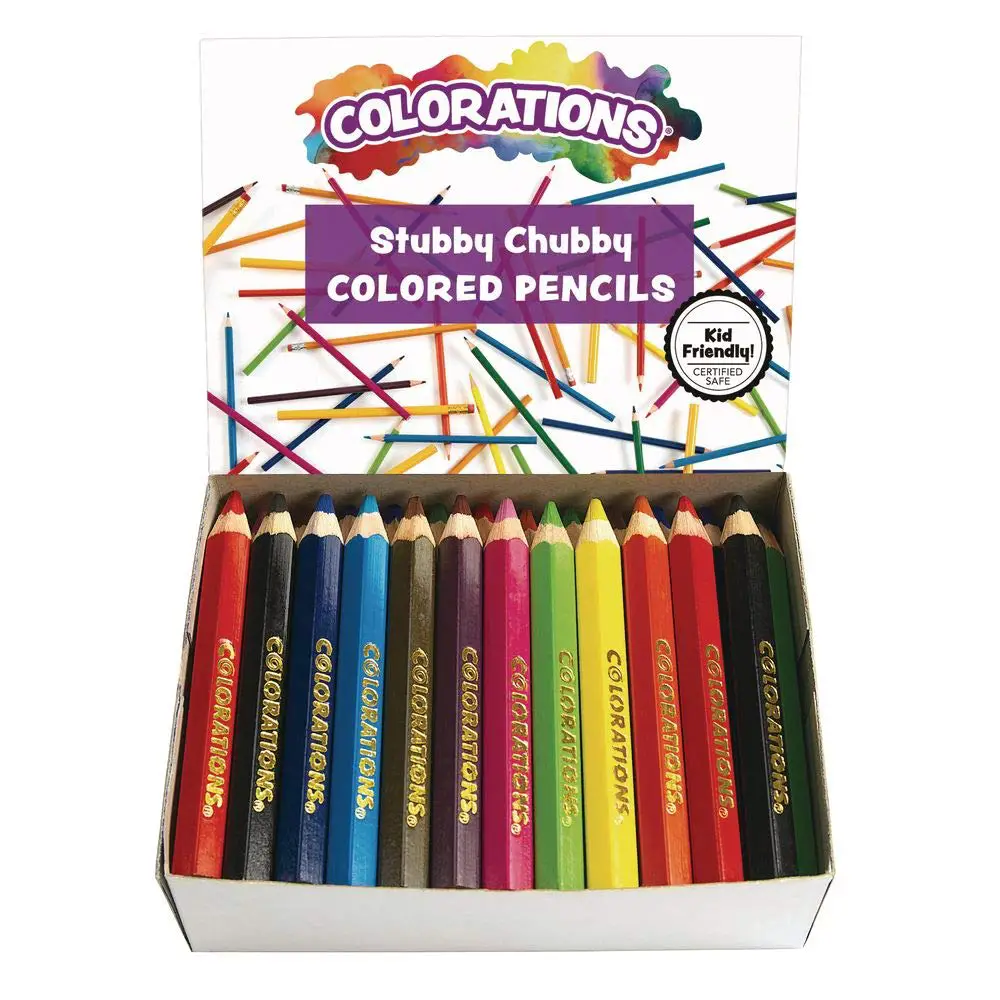 Your child's school supplies just got more fun – and a little bit more eco-friendly, too! These Colorations STUBPEN Stubby Chubby Colored Pencils for Kids are perfect for bringing the colors of imagination to life. The lead runs smoothly across the paper, and the pencils themselves are non-latex, making them ideal for kids with allergies or sensitivities.
The high-quality colored pencils for toddlers are designed with them in mind. The colors are bright and cheerful, and the pencils are small and easy to hold.
Conclusion
In conclusion, the 11 best brands of colored pencils for toddlers include some of the most trusted brands on the market today. Brands such as Crayola, Dixon, Prang, Colozoo, JoyousJays, Aiex, NatCot, Lyra, and Stabilo.
These brands are all high-quality and will provide your child with hours of fun coloring. Be sure to get your child started coloring early on in life; it's a fun and stimulating activity that can help them develop their creativity and fine motor skills.
Thank you for reading. Have you used any of these brands of colored pencils with your toddler? Please share your experience in the comments below it will help others make an informed choice.