Colored Pencil Artworks
These colored pencil artworks were created by former Grades 9 and 11 art students. they used various color pencil techniques on paper, with care and great detail. The resulting works are quite striking and will evoke emotions in the viewers.

-R. Bentinck, Art and Design Teacher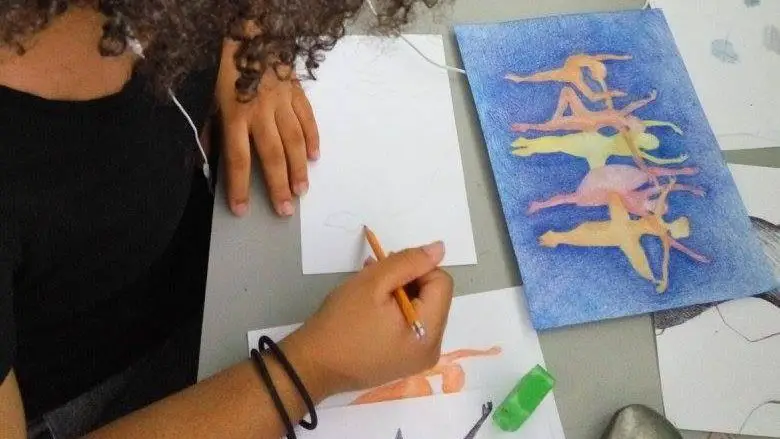 The Students Behind the Colored Pencil Artworks
This article showcases some of the most incredible colored pencil artworks created by former Grades 9 and 11 Art and Design students from Bishop Michael Eldon School, Freeport Grand Bahama in The Bahamas.
The students have clearly put a lot of thought and effort into their creations, and the results are truly spectacular.
Whether you're a fan of colored pencils or not, you're sure to be blown away by these amazing artworks!
Table of Contents
Cassidy Cartwright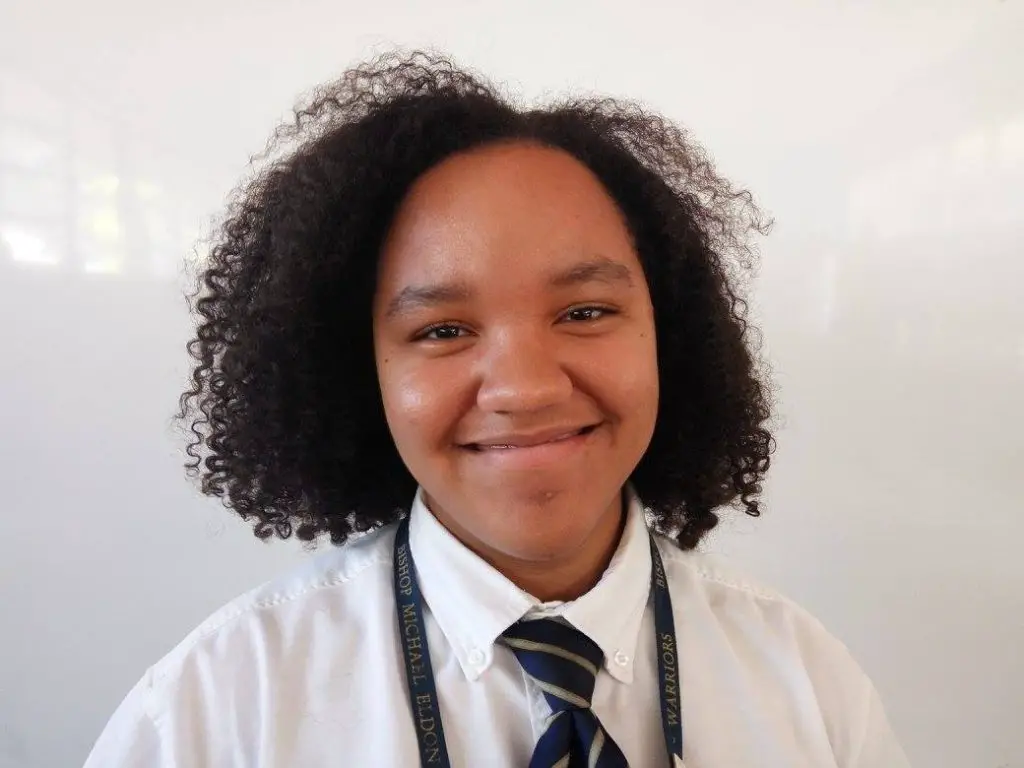 Colored Pencil Artworks by Cassidy-Grade 11
What makes Cassidy's work so unique is her use of color. She incorporates different hues and shades to create beautiful, eye-catching pieces.
Her attention to detail is also noteworthy, as each piece is carefully crafted and showcases her talent for creating artwork using various subject matters.
Ballerinas
This work is a colorful and intricate rendering of ballerinas in pencil. The artist has used shading and detail to create a realistic effect while also adding pops of color that give the image a whimsical feel.
The dancers appear in mid-motion, frozen in time for the viewer to admire. Using a pencil as the chosen medium gives the work an old-fashioned feel, enhancing the overall effect.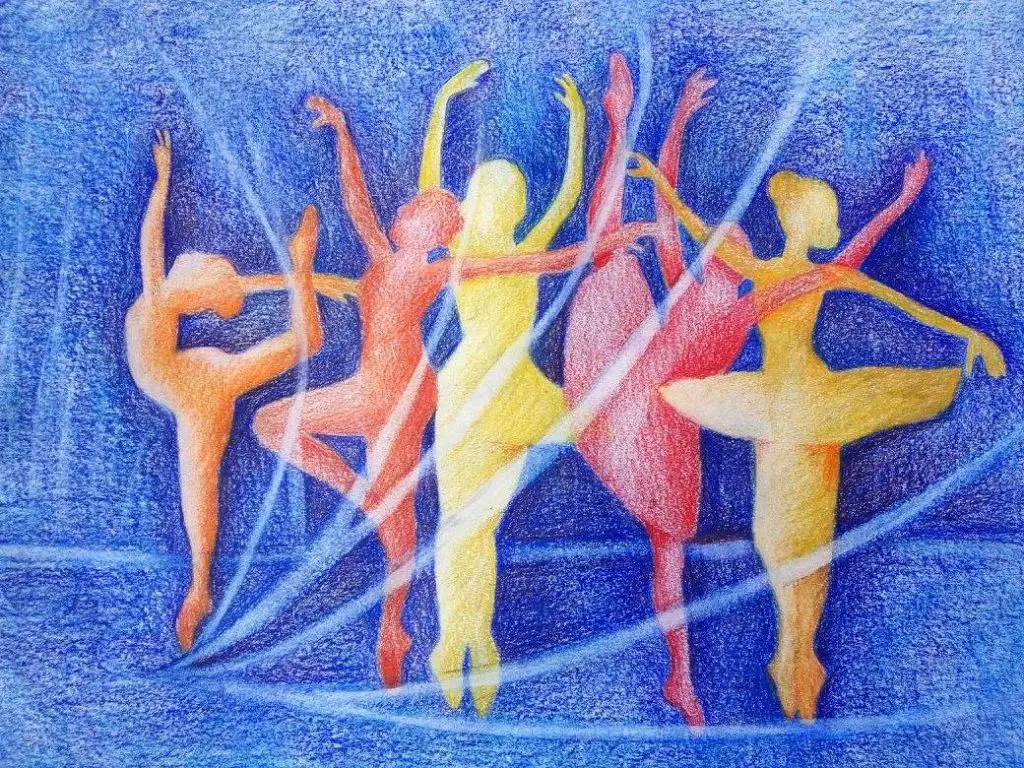 Sand Dollars
'Sand dollars' is a colored pencil piece on paper that uses colored pencils to depict sand dollars. The artwork is simplistic in depicting this shell commonly found on beaches in the Bahamas.
The use of color creates a beautiful and eye-catching image.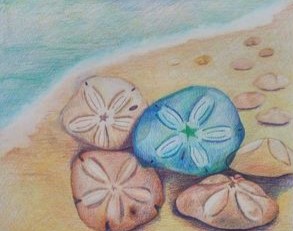 Delicia Andrews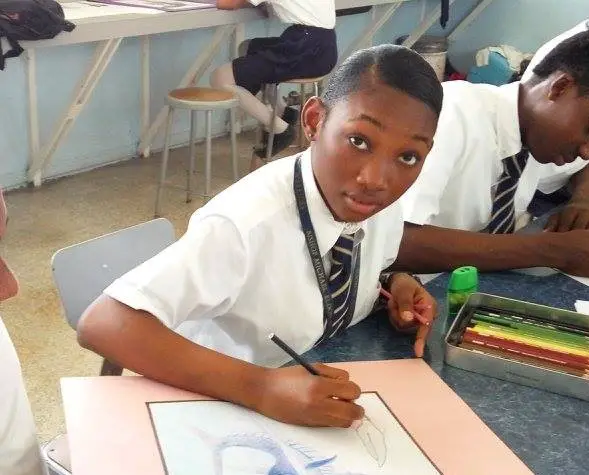 Colored Pencil Artworks by Delicia-Grade 11
Colored pencil artworks are some of the most beautiful and intricate pieces of artwork around. The delicate colors and fine lines make for a stunning piece of art that can be appreciated by anyone.

Delicia is a colored pencil art student who takes great pride in her work. She created these pieces in Grade 11. Her skills have only grown better with time.
Her artwork is incredibly detailed, and the colors are always bright and vibrant.
Cock of the Rock
The Cock of the Rock is a beautiful bird that can be found in the Andes Mountains of South America. This brightly colored bird is a Cotinga family member known for its distinctive red crest.
Delica did a very good job of capturing the characteristics using colored pencils.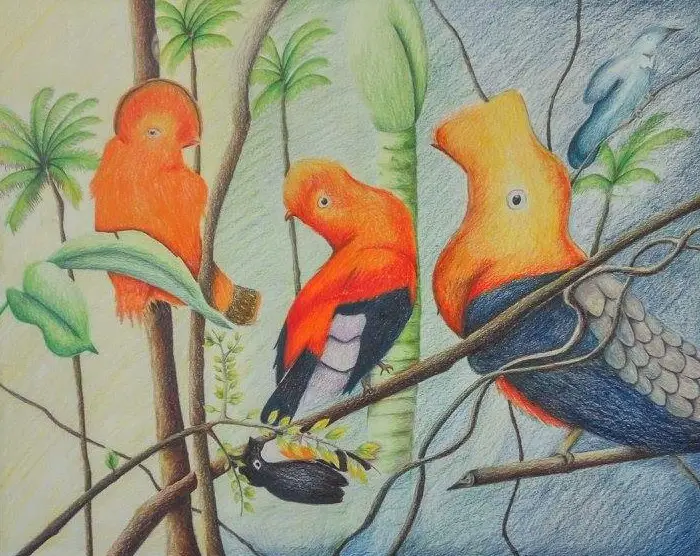 Under the Sea
There is something incredibly peaceful and calming about spending time looking at artwork depicting scenes from nature, and colored pencil drawings of under-the-sea scenes are no exception.
The student's careful attention to detail brings these scenes to life, allowing viewers to explore every nook and cranny.
Each artwork is a little slice of paradise, from vibrant coral reefs to schools of fish darting through the water.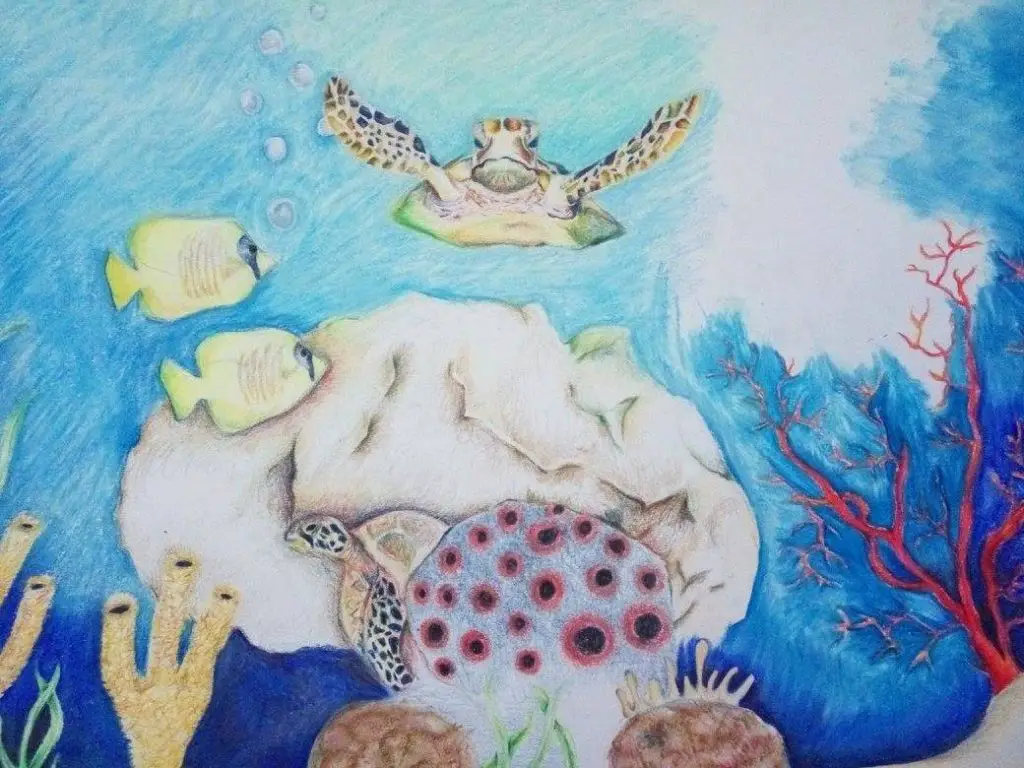 Haley Adderley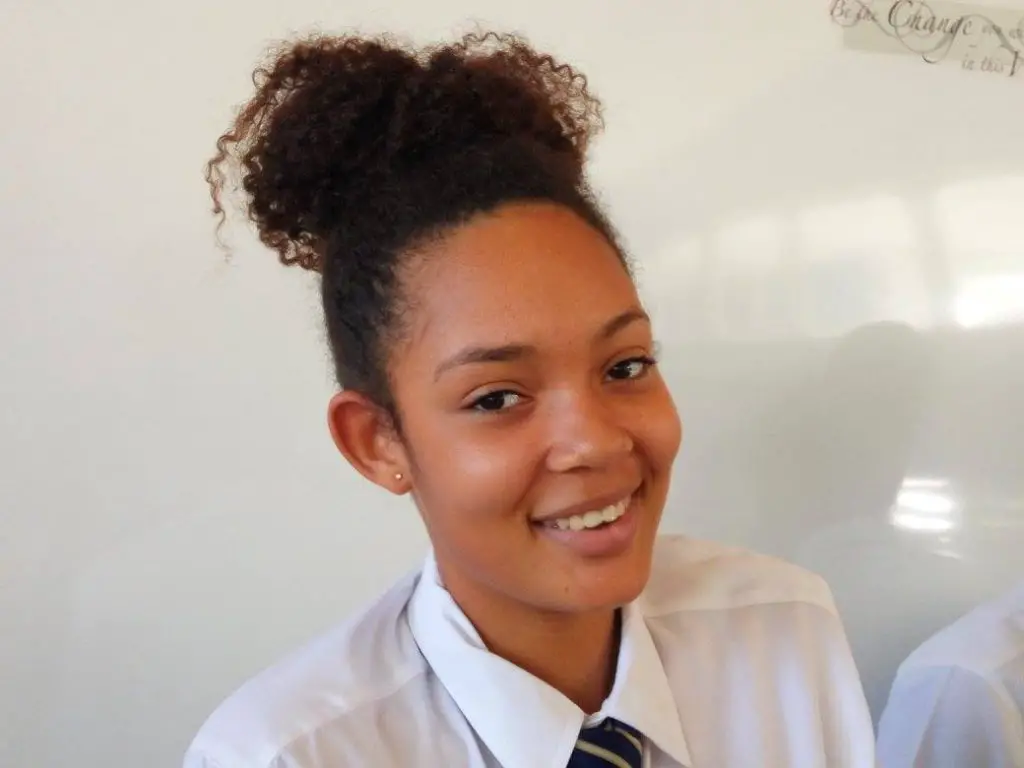 Colored Pencil Artworks by Haley-Grade 11
The artwork of Haley is created mainly with colored pencils.
What makes her work unique is her vast color palette and the fact that she often includes multiple layers of pencil strokes to create a sense of depth and texture.
This approach gives her pieces a luminous quality that is both striking and beautiful.
Candle Light Dinner
Candlelight dinners are often romantic but can also be beautiful and peaceful. This particular candlelight dinner was done with colored pencils on paper.
The colors were chosen to create a soft and calming effect. The result is a semi-abstract composition that can be enjoyed for its beauty or used as a source of relaxation.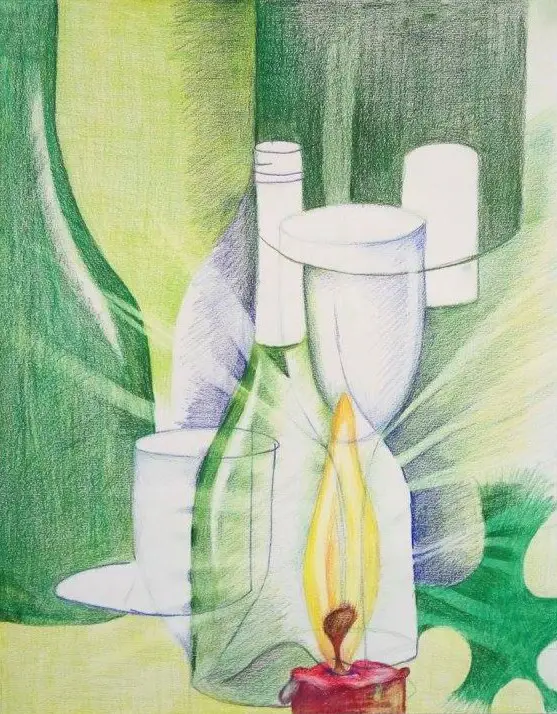 Red Mystery
There's something about the vibrancy of red that just seems to demand attention. This piece uses the deep, rich hue to great effect, providing a powerful focal point against the pale background.
Despite being done in colored pencil, this piece's a lot of life and energy- it's easy to see why red is often associated with passion and excitement.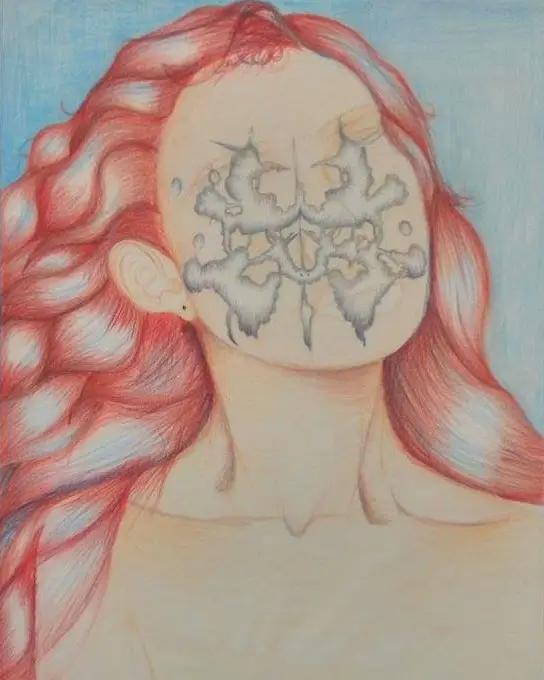 Amor Ferguson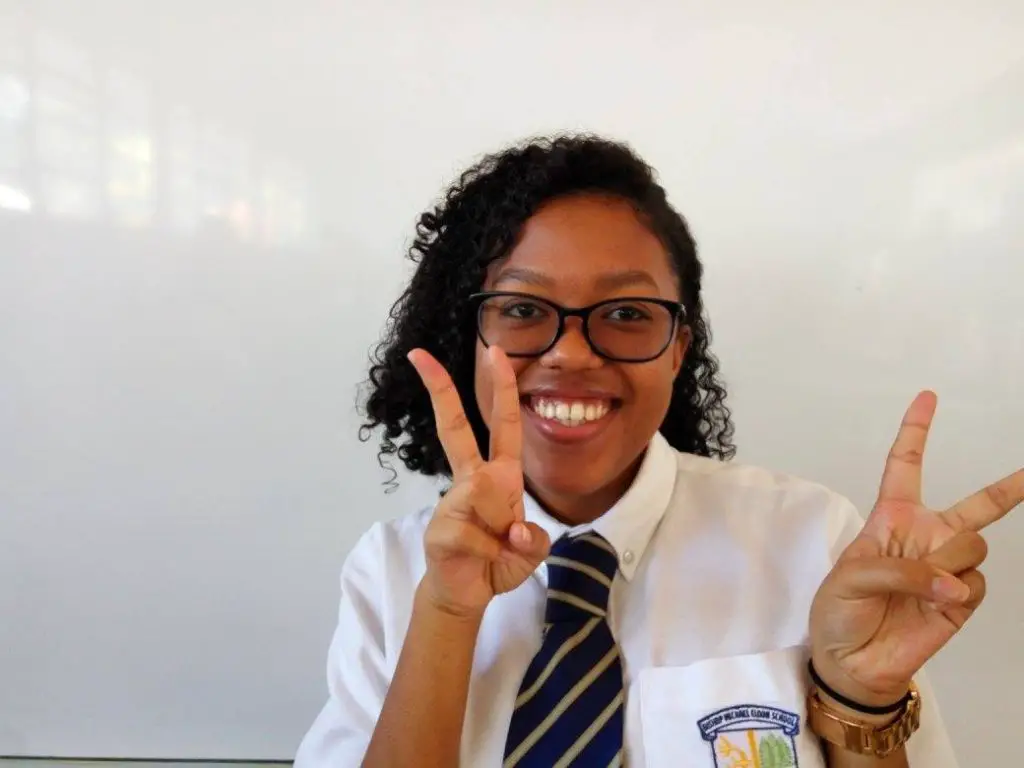 Colored Pencil Artworks by Amor-Grade 11
The artwork of Amor is beautiful, and her use of color is amazing. How she can blend the colors together to create different shades and tones is quite something to see.
Her artwork looks like a photograph, yet it is all done with pencils. It is really quite an amazing feat.
Caring for a Pet
Caring for a sick cat can be challenging, but you can help your furry friend get better with a little patience and love. Amor managed to capture this well in her composition Caring for a Pet.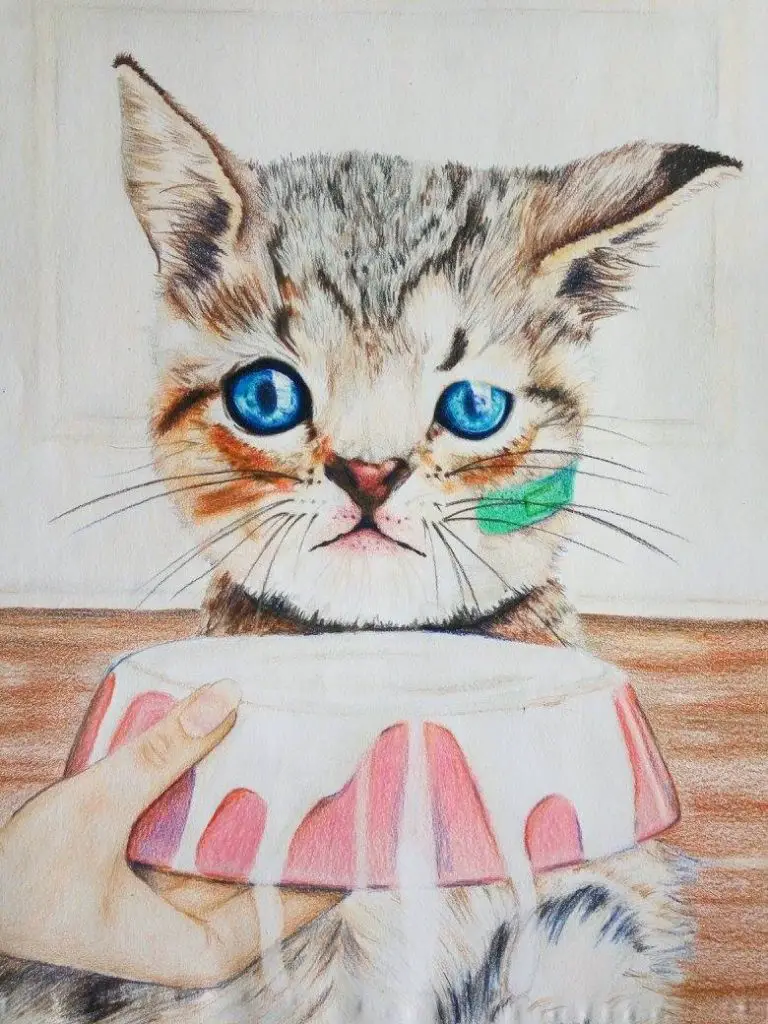 Still Life with Egg Plant
This work is a colored pencil drawing of vegetables with the eggplant as the main focus. Amor The has depicted the vegetable in a still-life setting, with a simple background and muted colors.
The composition is realistically drawn, with attention paid to its shape, texture, and shading. This piece is executed with skill and precision and showcases the student's talent for creating lifelike images.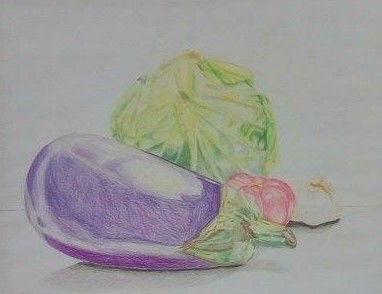 Portrait
This drawing is a portrait of a young man, and it was done with colored pencils. The student has used a variety of browns to create a realistic effect, resulting in a very lifelike image.
The use of color is particularly impressive in the eyes, which stare at the viewer. This is an excellent example of how colored pencils can be used to create stunning portraits.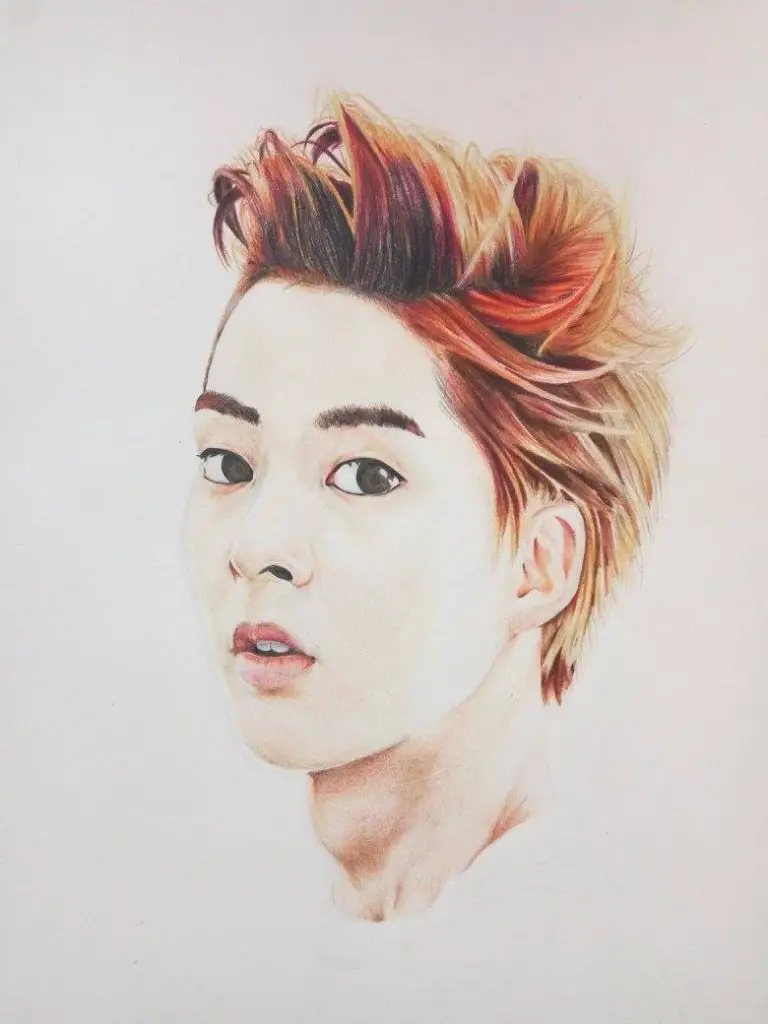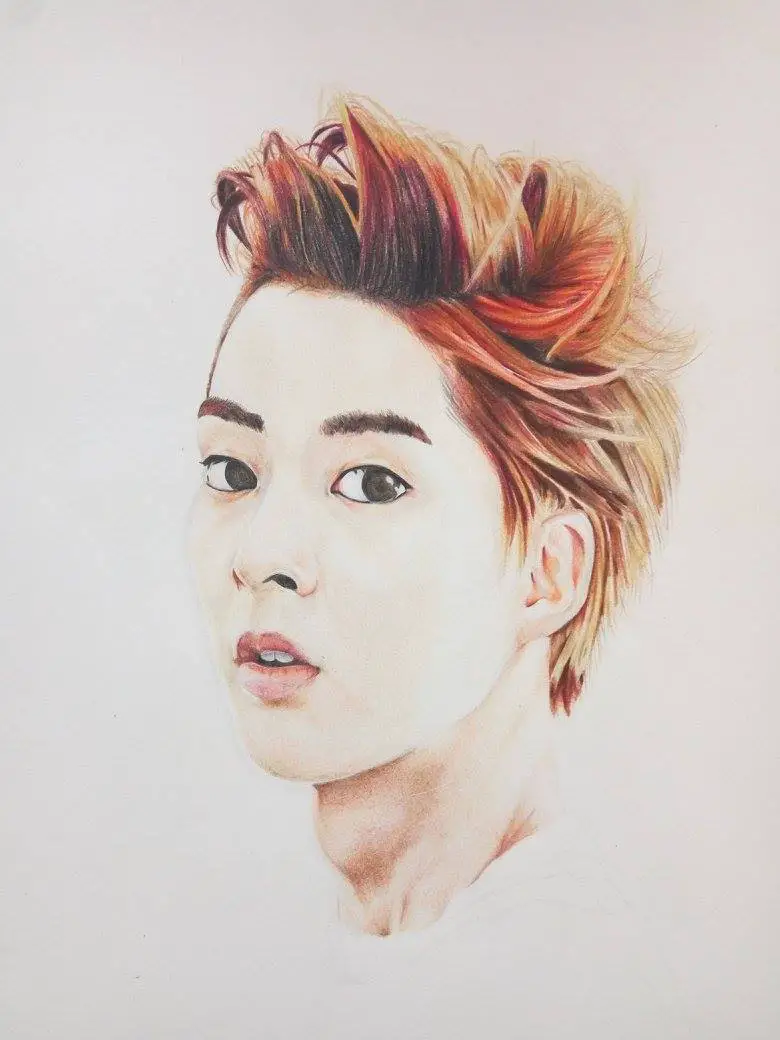 Kimberley Low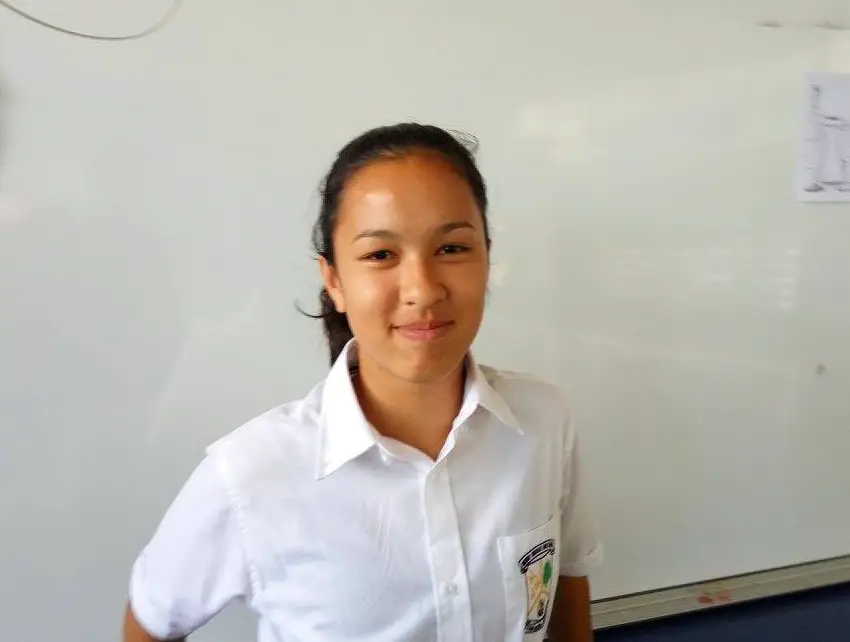 Colored Pencil Artwork by Kimberley-Grade 9
The artwork created by Kimberley is truly amazing. She has a great talent for using colored pencils to create beautiful and unique pieces.
Her artwork often features bright colors and intricate details, which results in truly stunning pieces.
Flamingo
This is an example of a flamingo that has been drawn with colored pencils. The bright and eye-catching colors make the flamingo stand out against the background.
Using color makes the image more interesting and vibrant, adding to the overall effect.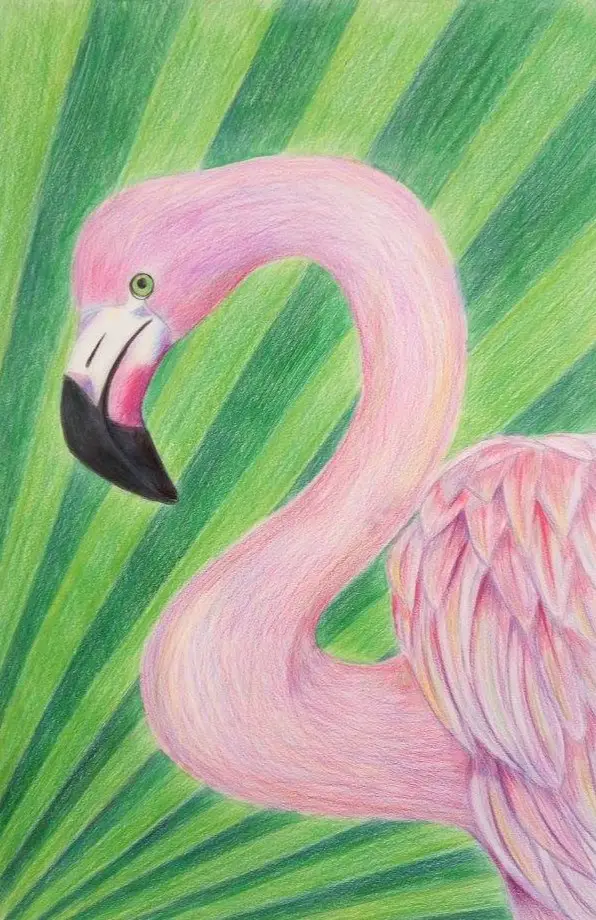 Javar Williams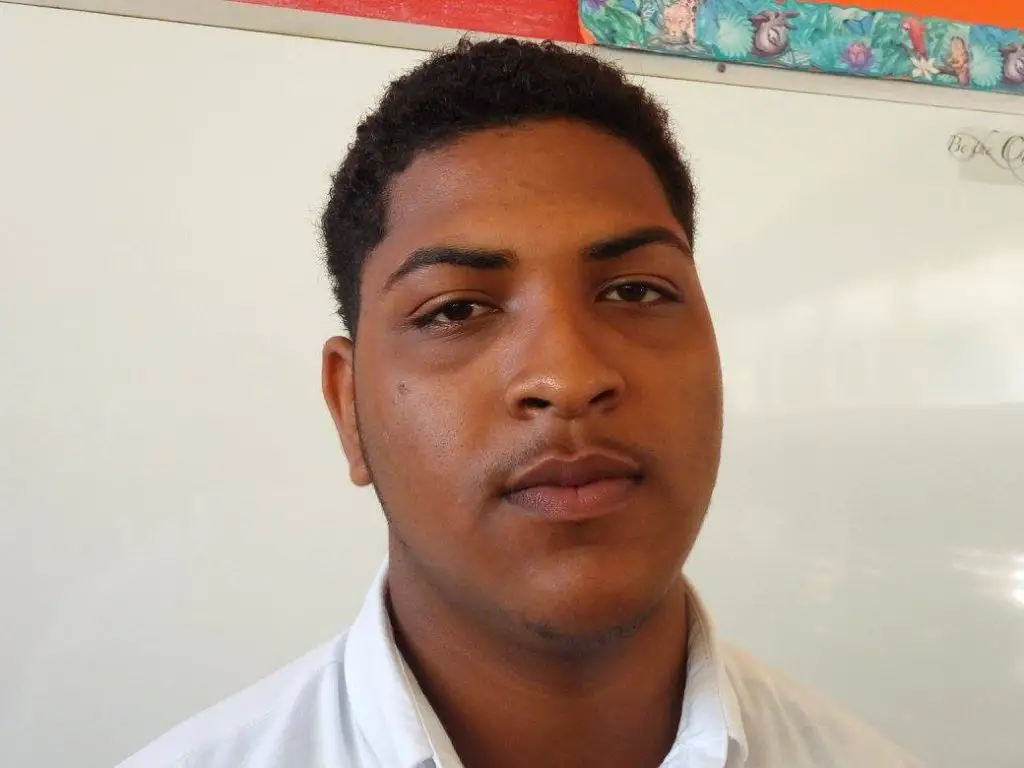 Colored Pencil Artwork by Javar Williams-Grade 11
Javar Williams uses colored pencils to create his artwork. He has a very unique and interesting style that can be best described as "expressive." His pieces are often colorful and introspective, with much detail and movement.
Williams says he enjoys using colored pencils because they are "so versatile." He likes how they allow him to create different textures and layers, adding depth and interest to his pieces.
He also finds that colored pencils are forgiving, making mistakes easy to fix.
Broken Dreams
This drawing is an excellent example of how students can use color to evoke emotion. The dull colors and familiar symbols create a feeling of sadness, while the dove silhouettes in the background give a feeling of hope.
This composition effectively communicates the theme of broken dreams. Additionally, using colored pencils as the medium gives the drawing a personal and relatable feel.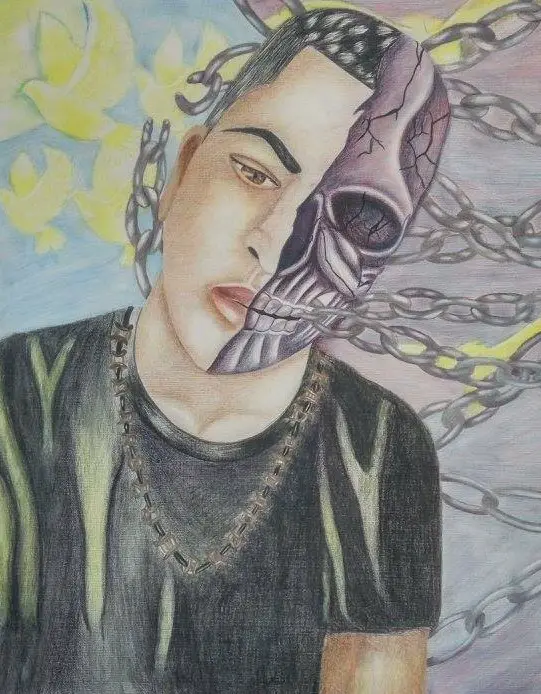 Lakiesa Saunders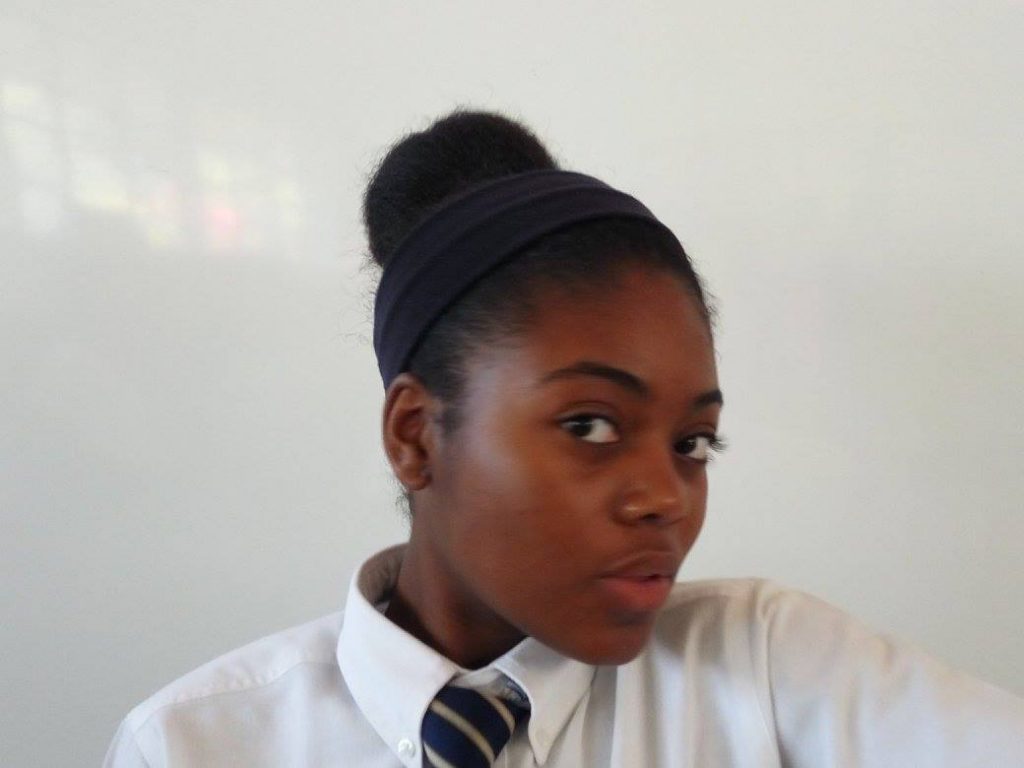 Colored Pencil Artworks by Lakiesa-Grade 11
Colored pencil artwork can be beautiful, and Lakiesa is a perfect example. She has a wonderful way of using color to create stunning art pieces.
What I love about her work is how she uses such a limited medium to produce such rich and varied results. Each piece feels like it has its own unique personality, which is something I can definitely appreciate.
Kiwis
This is a still-life composition of Kiwis done with colored pencils. Lakiesa uses a limited color palette to create a sense of depth and realism.
The kiwis are the image's focal point, and the artist has used light and shadow to create interest and depth. The background is simple and unobtrusive, adding to the focus on the Kiwis.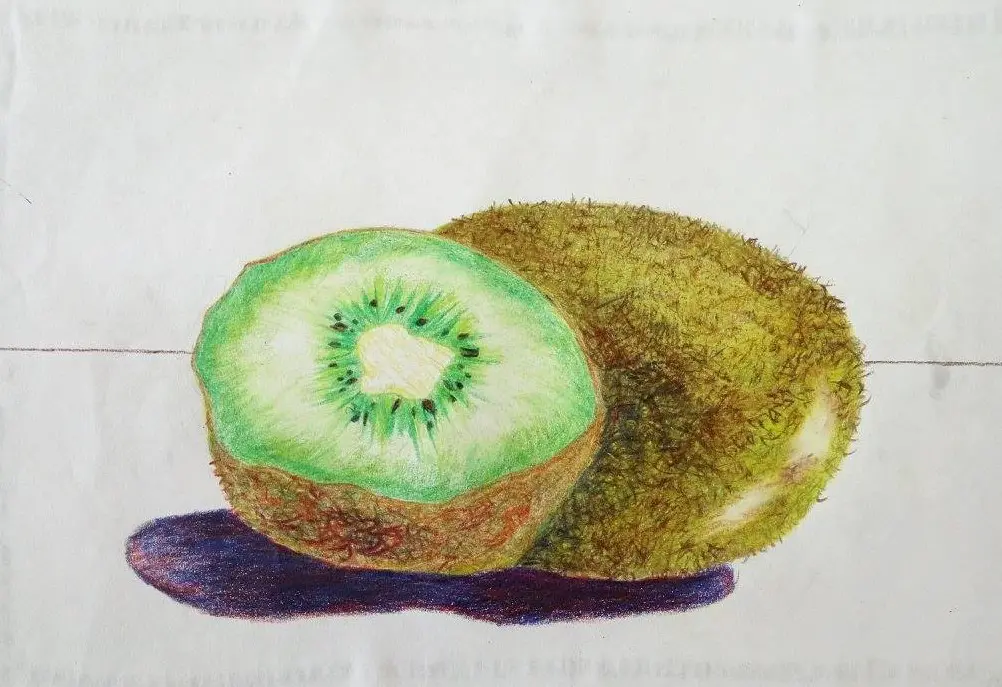 Pomegranate
This study is of a PPomegranatefruit that has been colored with various values and shades of red. The different colors allow for an examination of the effect of color on the appearance of the fruit.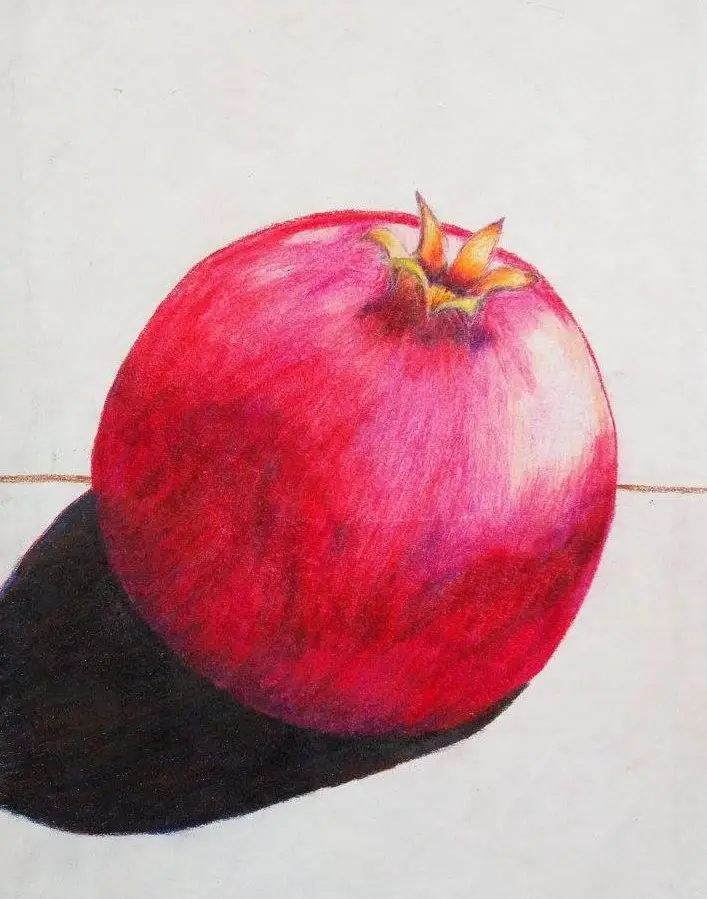 Diamonds are Forever
This artwork is composed of lots of small diamond shapes in various colors in the composition. The diamonds are arranged in a repeating pattern.
The piece is semi-abstract, meaning it doesn't represent a specific object or scene but instead captures the essence of diamonds and their eternal beauty.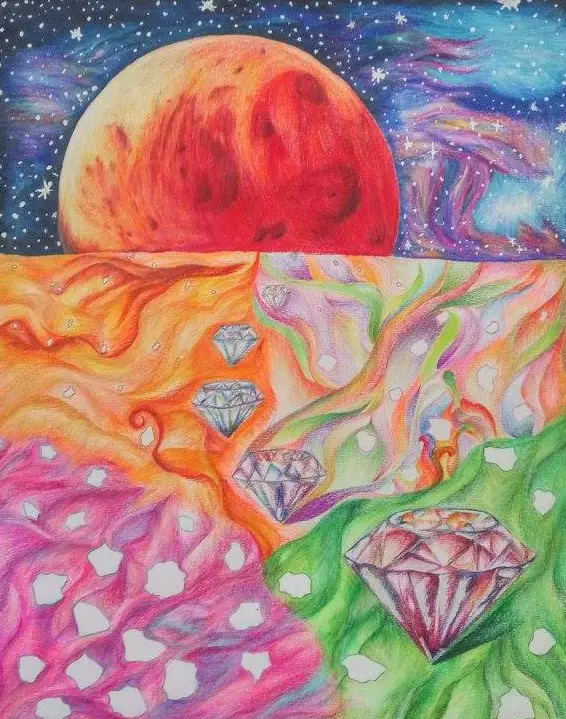 Jade Adderley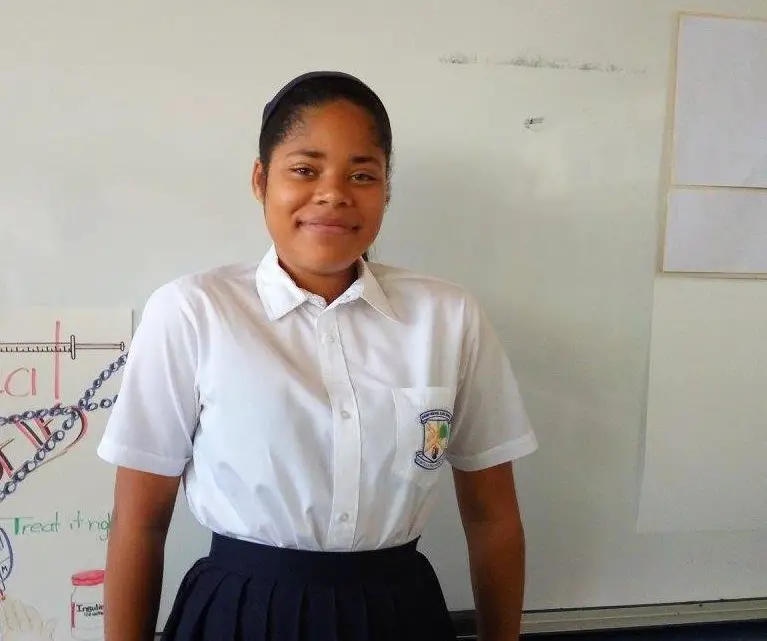 Colored Pencil Artwork by Jade Adderley-Grade 9
One artist who has shown competence with colored pencil artwork is Jade Adderley. Her pieces are often characterized by their attention to detail and the use of bright colors.
Adderley's artwork often tells a story depicts a specific moment. She strives to evoke emotion in her viewers and wants them to feel something when they look at her pieces.
Sun, Sand, and Flamingoes
Sun, Sand and Flamingoes, a semi-abstract colored pencil drawing, is a work that explores the relationship between elements of nature: the sun, the sand, and the flamingo.
Jade sought to create a work that was aesthetically pleasing and conveyed a message or story.
Through the use of soft colors and contour lines, Jade created a beautiful work of art that also speaks to the viewer about the natural world.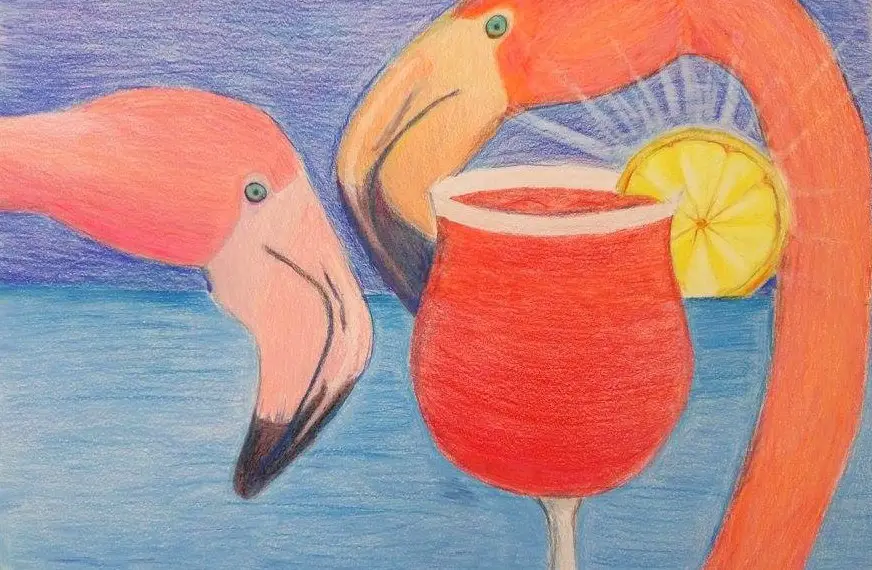 Kiara Rolle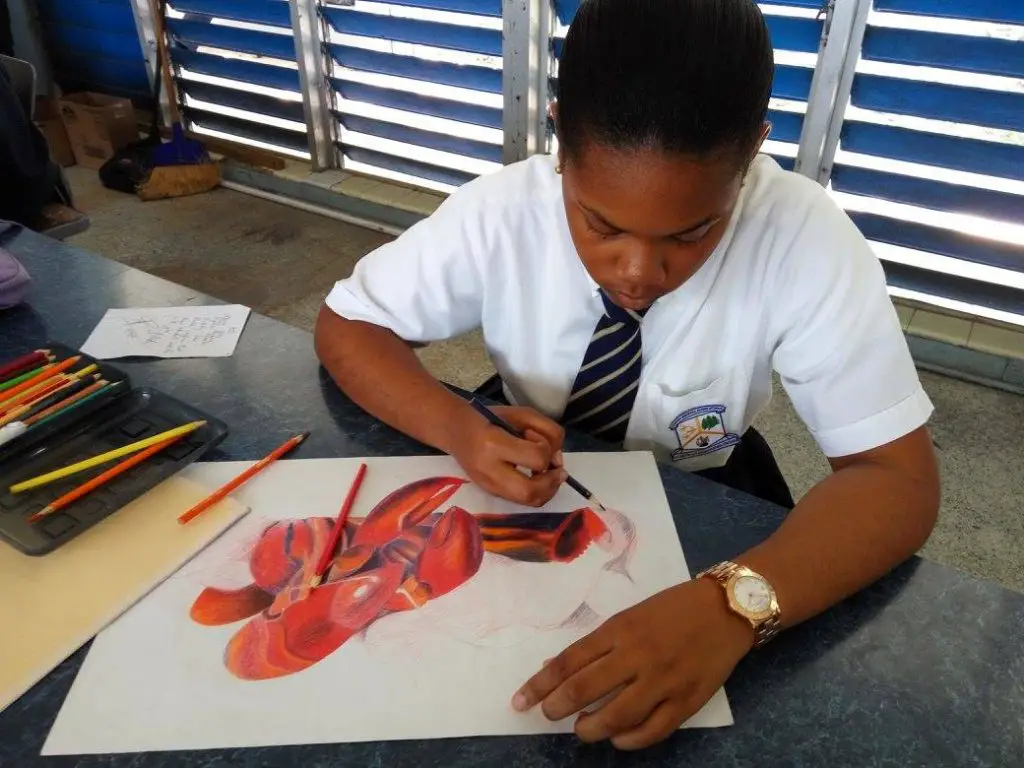 Colored Pencil Artwork by Kiara Rolle-Grade 9
The artwork of Kiara is something that should be seen by everyone. The use of bright colors and the incorporation of different textures makes her work unique and interesting to look at.
Her pieces are always full of life, no matter the subject. Kiara's art is inspired by the world around her, which is clear when looking at her pieces.
She uses a variety of mediums in her work, but colored pencils seem to be her favorite. The results are stunning pieces that are both beautiful and mesmerizing.
Lobsters
The lobster in this artwork is rendered in a semi-abstract style, with bright colors and expressive markings.
Kiara used various techniques to create a sense of movement and life in the creature, from the texture of its shell's surface to the fluid lines of its body.
The result is an eye-catching and intriguing piece that invites closer inspection.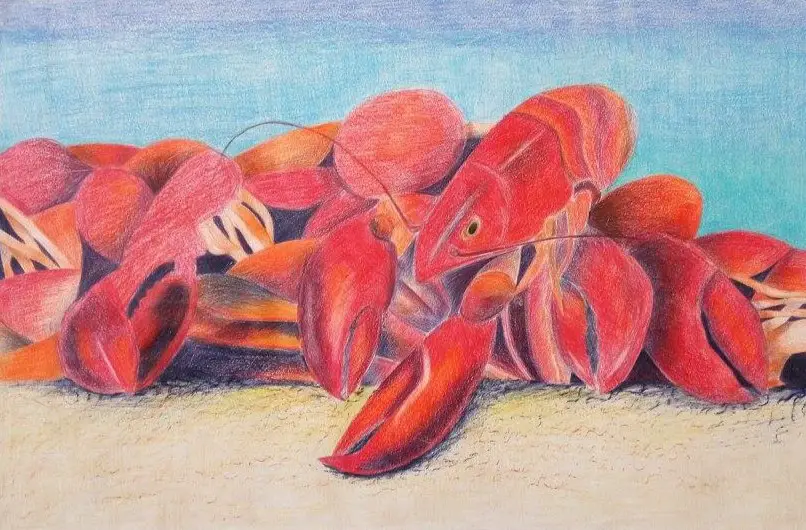 John Johnson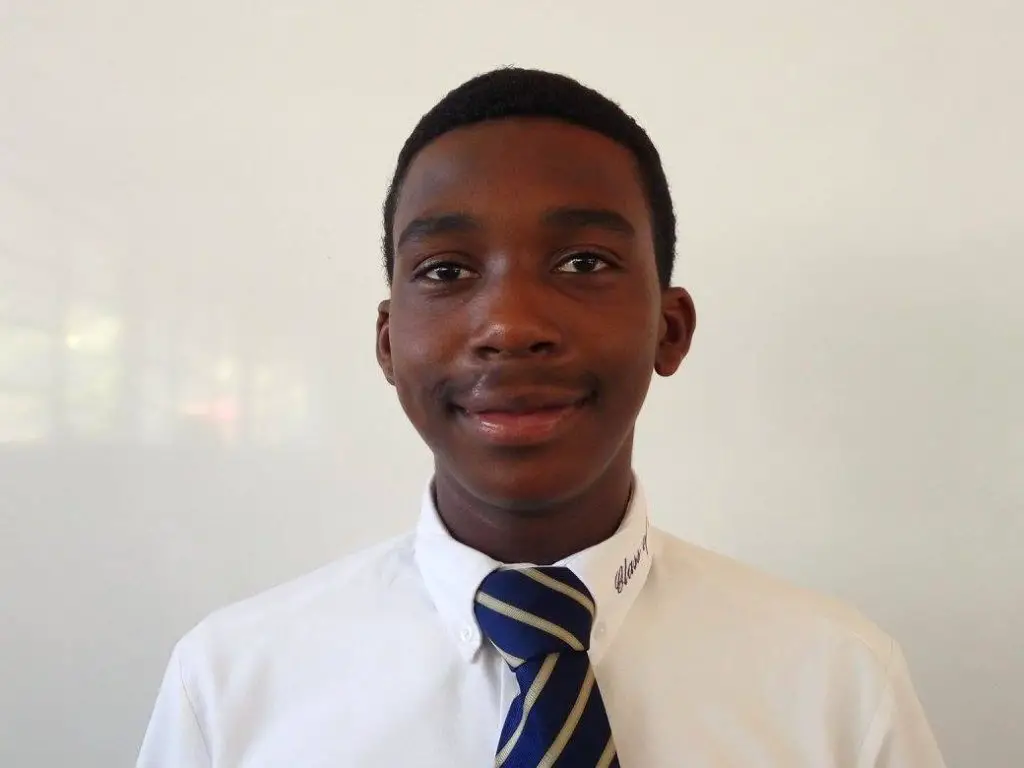 Colored Pencil Artwork by John Johnson-Grade 11
Johnson's process is slow and meticulous. He starts by sketching his idea on paper, then fills in the details with tiny strokes of color. The final product is a work of art that is both mesmerizing and timeless.
Black Mystery
Black Mystery is a semi-abstract colored pencil drawing on paper. The work consists of gold profile images of pharaohs on a blue background.
The work has a feeling of depth and space and a sense of mystery and abstraction. The color is bold and striking, with different shades of blues creating an eye-catching and intriguing effect.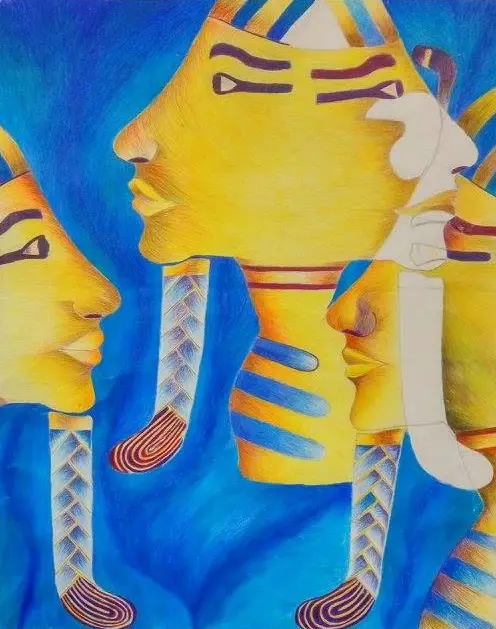 Lavonne Mack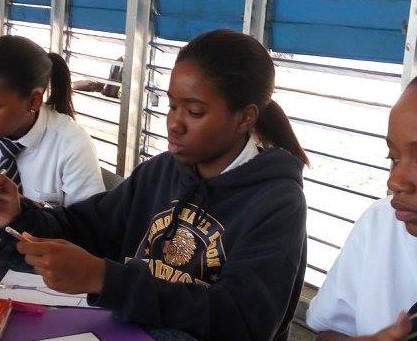 Colored Pencil Artwork by Lavonne Mack-Grade 9
With vibrant colors and intricate details, Mack's pieces are often inspired by nature.
She uses various techniques to create her art, including burnishing and layering different colors on top of each other to create depth.
Her work is stunning, and it's no wonder she performed well in her external Art and design examination.
Sea Shells
This is a colored pencil drawing of shells on the beach. Lavonne has used a variety of colors to create a beautiful and realistic scene.
The shells are rendered to look like they are lying on the sand, and the waves in the background give the picture a sense of depth.
This is an excellent example of how students take familiar things and create interesting compositions.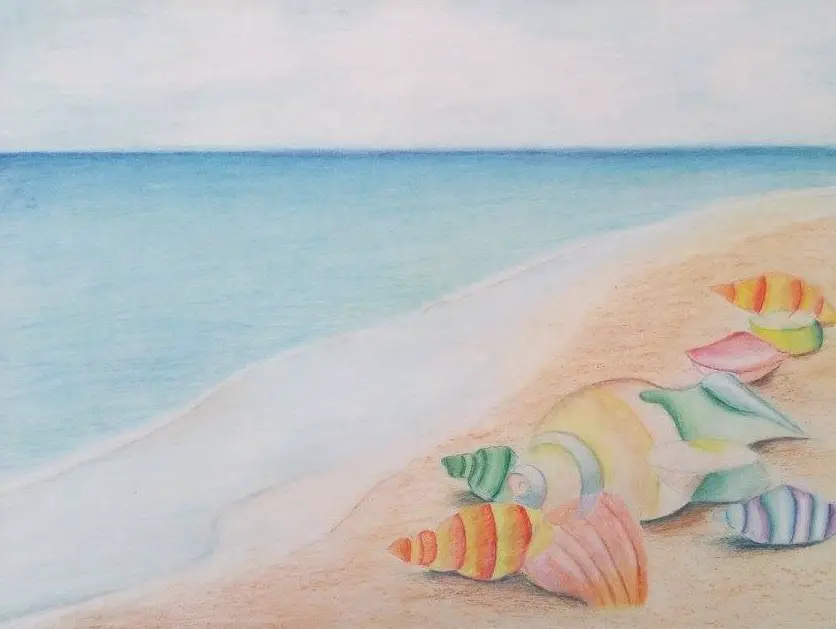 Angelina Rahming
Colored Pencil Artwork by Angelina Rahming-Grade 11
Angelina Rahming is a colored pencil art student who loves portraying Bahamian themes in her compositions.
Her unique style combines realism with a touch of impressionism, giving her artworks a dream-like quality.
Flamingoes
This is a colorful and whimsical drawing of two flamingoes and blue marlins. The vibrant colors are eye-catching, and the detail in the drawing is impressive.
The artist has clearly put a lot of thought into creating a beautiful and unique work of art.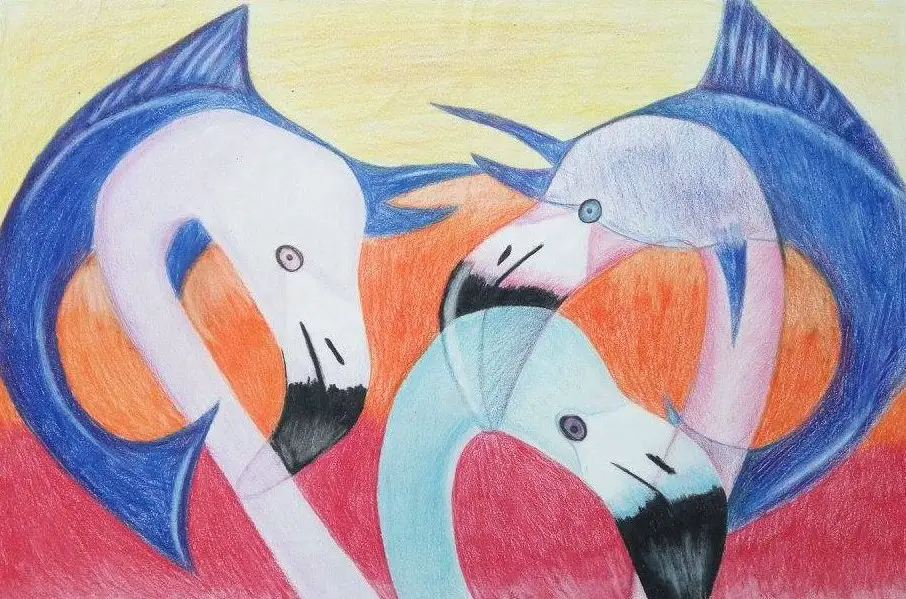 Colored Pencil Artworks by Other Students
This is a showcase of artworks created by other students using colored pencils. The students used various techniques to produce their pieces, from layering colors to blending hues.
Their works are imaginative and evoke a sense of wonder. What's more, the use of color in these pieces is truly captivating, making them all the more special.
Under the Sea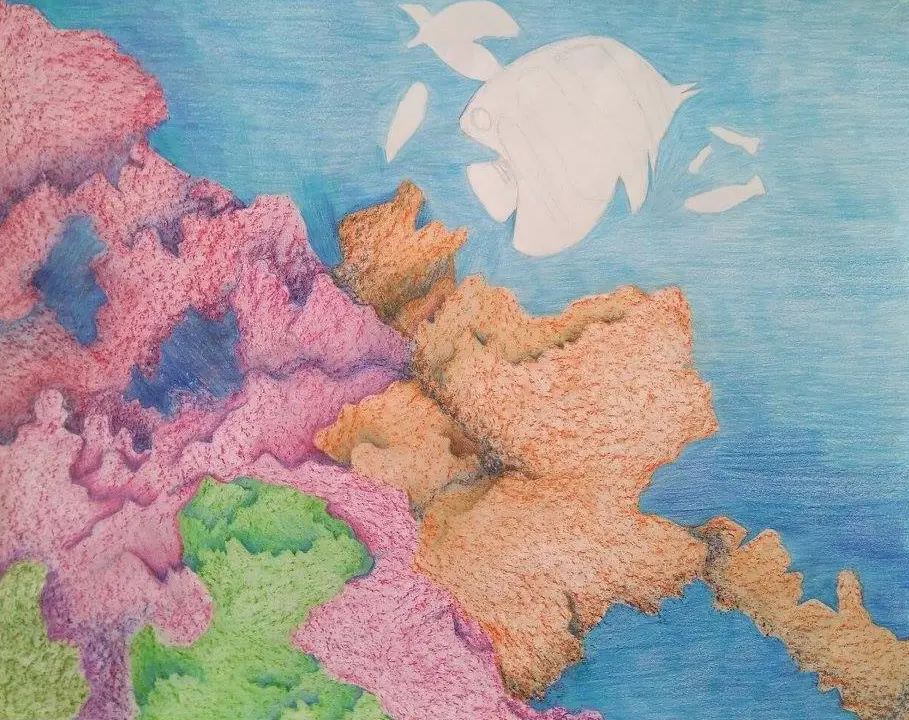 Scarlet Macaws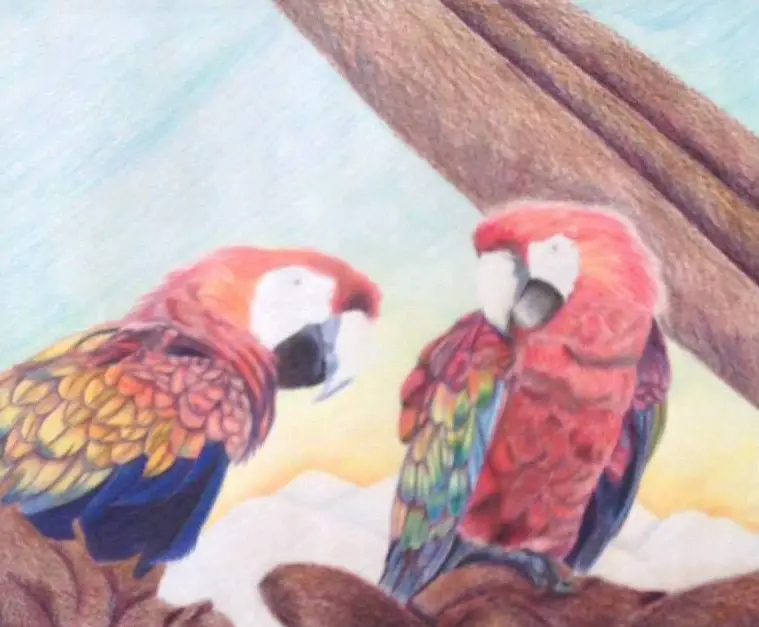 Coral Reef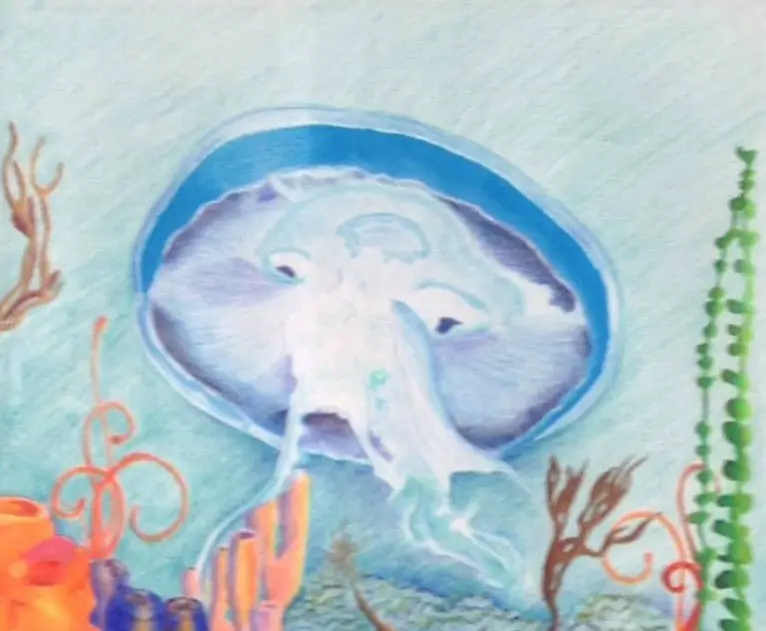 Blue Marlins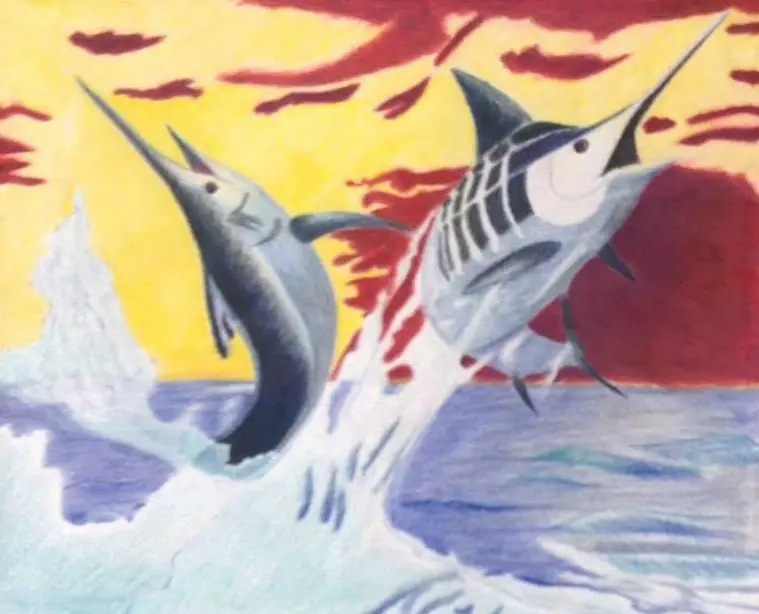 Hamster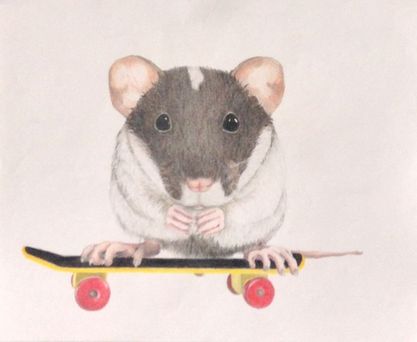 Sheep Head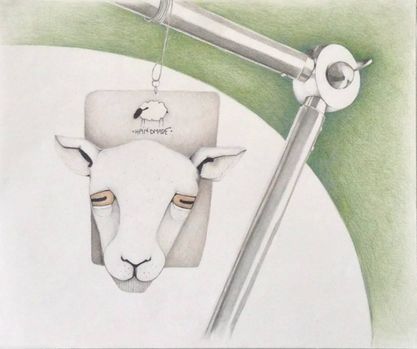 My Final Thoughts on Colored Pencil Artworks
In conclusion, the colored pencil artworks showcased in this article are absolutely spectacular.
The level of detail and creativity that went into each piece is astounding, and it's amazing to see what students can do when they put their minds to it.
If you're looking for a way to get inspired, or if you're just looking for something beautiful to look at, then be sure to check out these pieces!
Which one of these colored pencil artworks impressed you the most and why? Share in the comments below.