Best Oil Pastel Paper
Oil pastel is an incredibly versatile medium that can be used for a wide range of art projects. It is perfect for creating delicate sketches and renderings, as well as more detailed pieces. This list of high-quality oil pastel paper below will be perfect for oil pastel projects. They are absorbent, making them easy to work with, and the papers have a subtle sheen that adds depth and richness to your artwork.
Affiliate Disclaimer: This post may contain affiliate links, which means I will receive a commission if you make a purchase using these links.
Table of Contents
1. Sennelier Oil Pastel Pad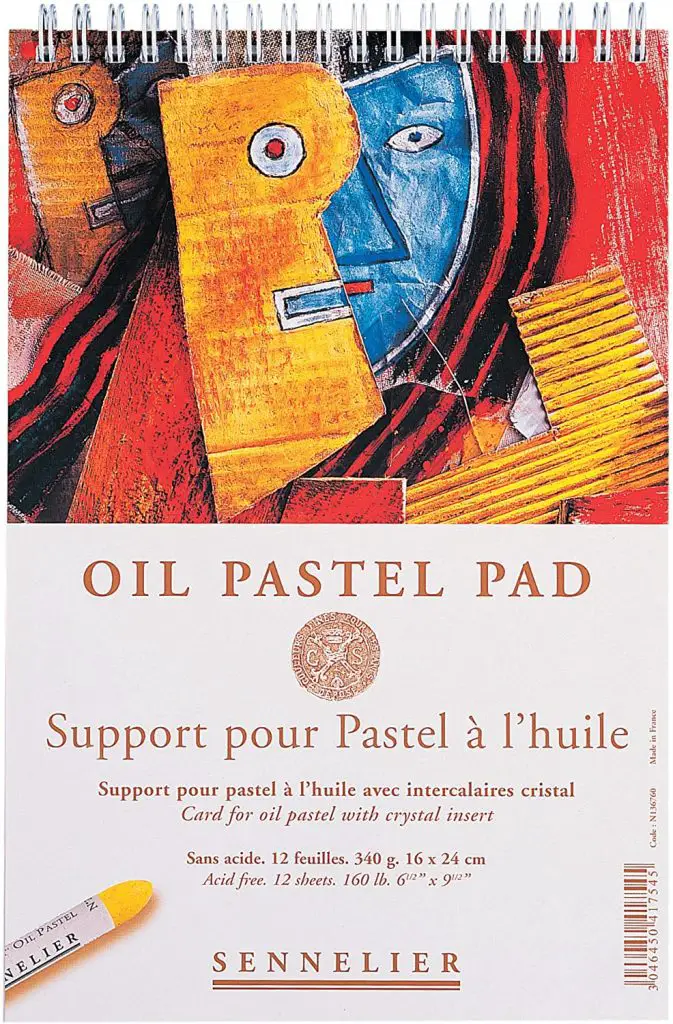 The Sennelier Oil Pastel Pad offers an unrivaled experience for oil pastel enthusiasts of all levels. The heavy-weight paper is acid-free and has a beautiful, textured surface that allows for unsurpassed performance with oil pastels. The pad is also machine-made, ensuring that each sheet is consistent in color and quality.
2. Faber-castell Black Paper Pad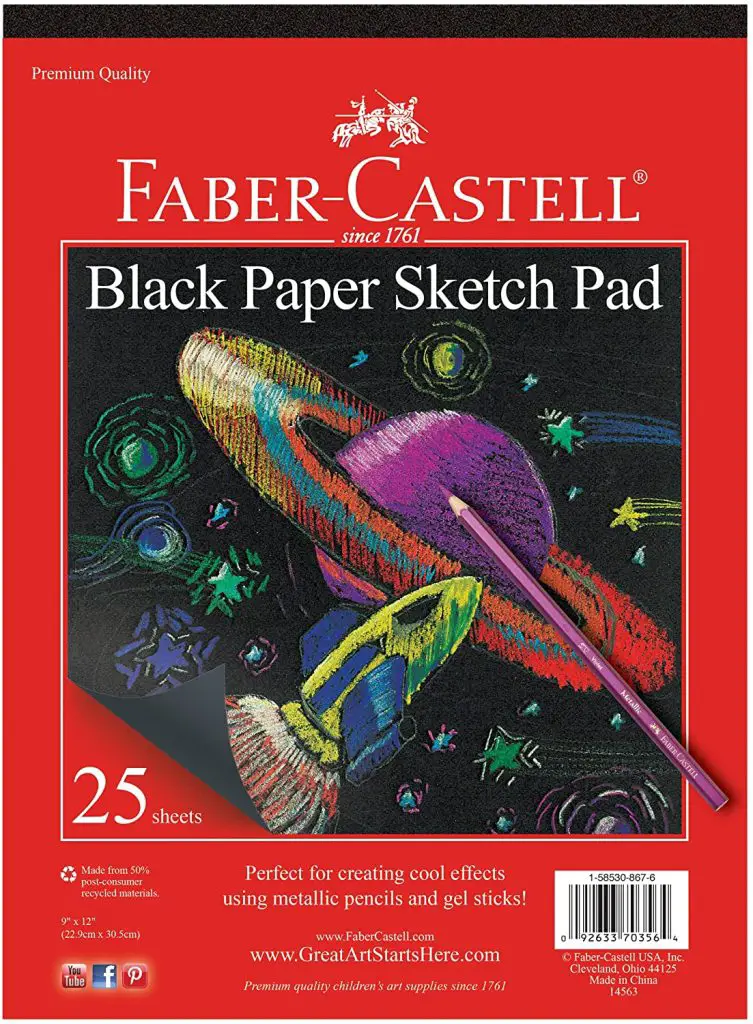 Oil pastels on black paper are a real thing of beauty. This deep, rich black of the paper sets off the colors of the oil pastels in a way that can't be beaten. And because the paper is heavyweight, it's perfect for creating detailed pieces with lots of colors. Not to mention, it's made from 50% post-consumer recycled materials, making it environmentally friendly as well!
3. Canson Mi-teintes Pastel Pad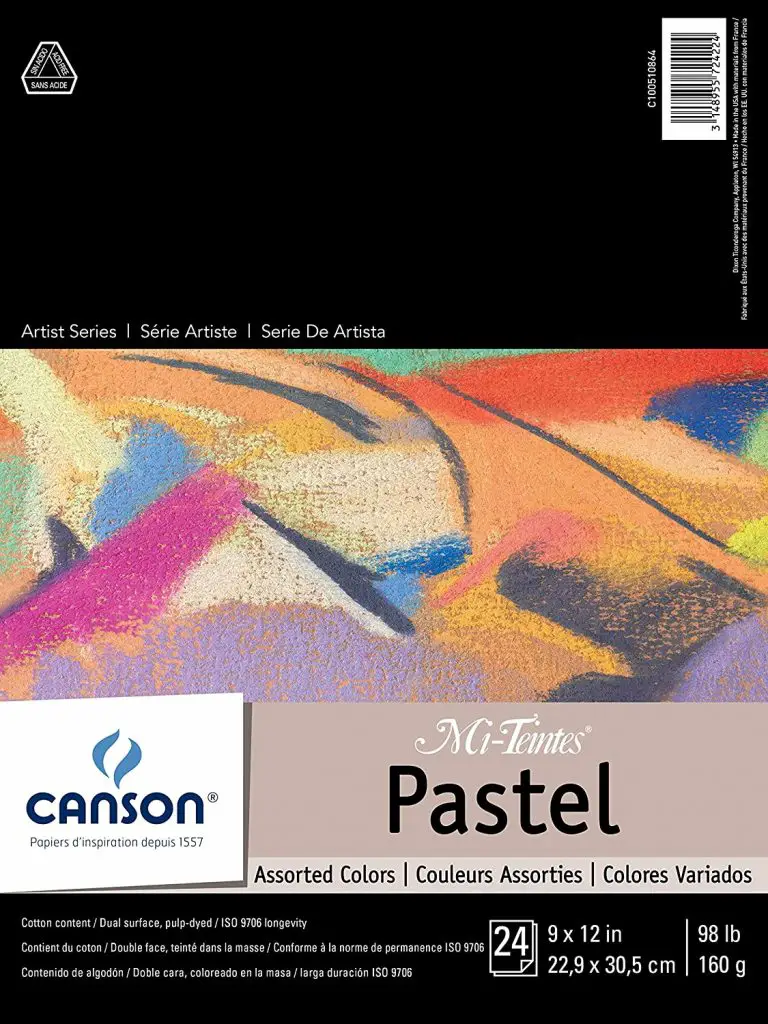 Pastel artists know that Canson Mi-Teintes paper is the best paper for their medium. The natural color pigments and 50% cotton content allow artists to create beautiful masterpieces with incredible detail and realism. The acid-free paper prevents colors from fading over time, and the gelatin sizing allows for smooth layering and blending of colors.
4. Sennelier Oil Pastel Card Pads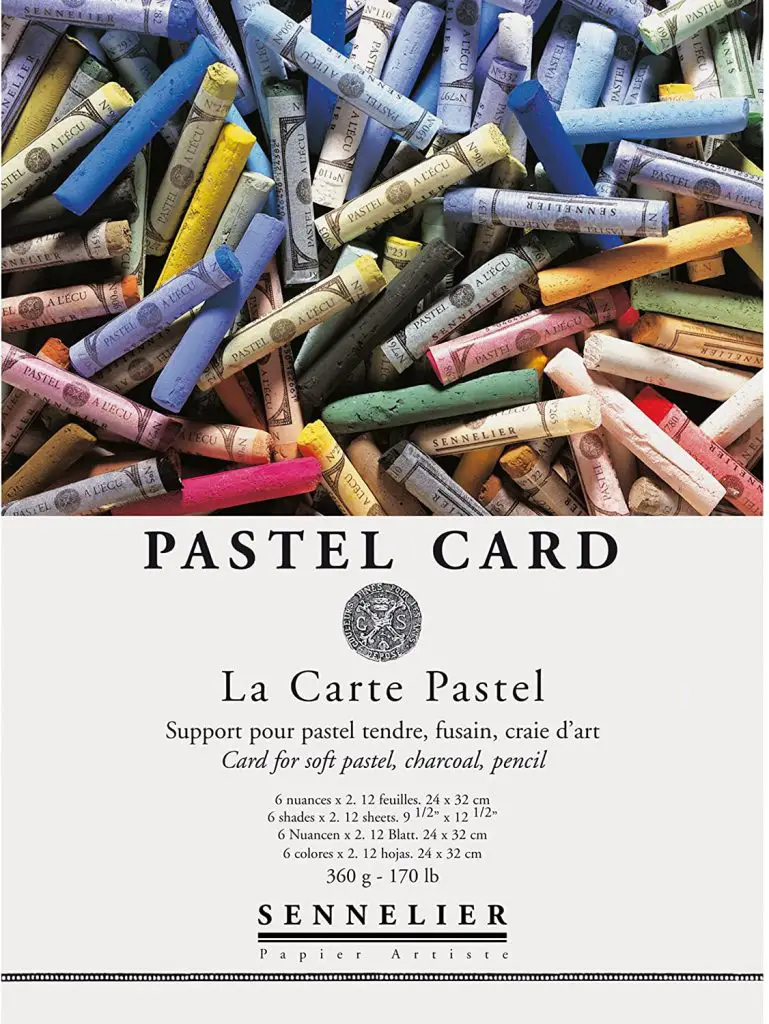 The Sennelier La Carte Pastel Pad is the perfect way to take your pastels on the go! The acid-free and lightfast paper is specially treated to resist fading, and the finely ground mixture of cork and vegetable flakes results in a smooth, velvety surface that is perfect for creating beautiful artwork.
5. Strathmore 400 Series Pastel Pad, Assorted Colors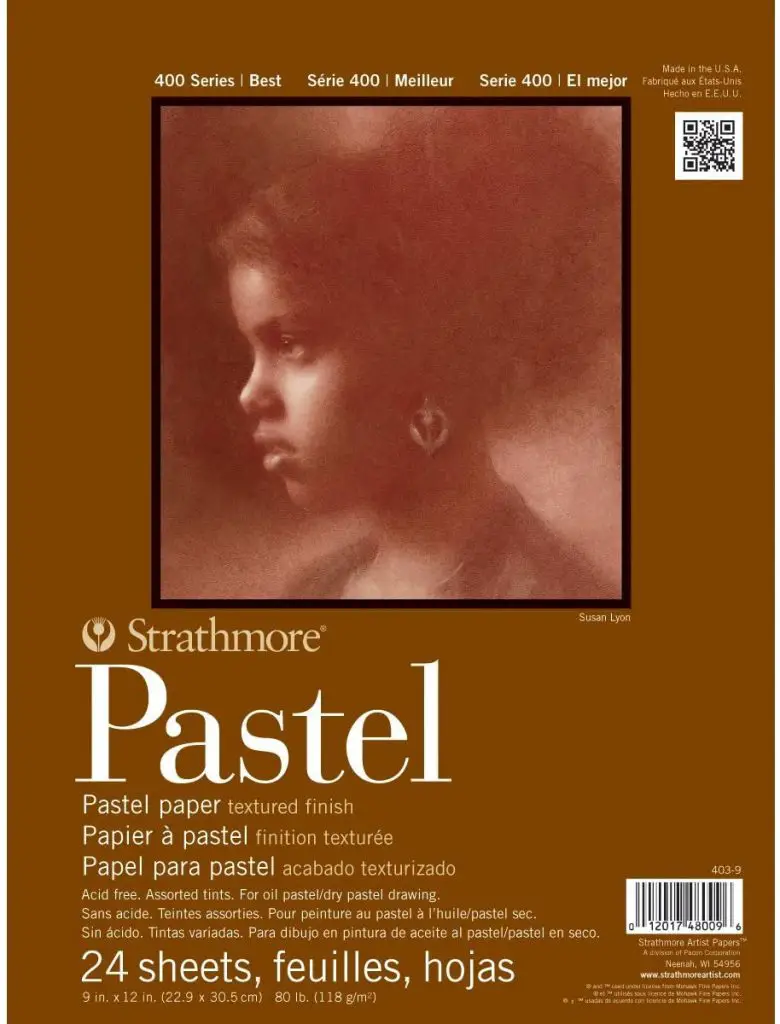 Pastels are a wonderful way to express yourself, and with Strathmore 400 Series Pastel Pad, you can do just that. The pad is made in the USA with high-quality paper that is perfect for your pastel artwork. It has 24 sheets and an 80lb weight, so you can create beautiful pieces that will last.
Premium Pastel Paper Pad
Looking for a way to spruce up your drawings and sketches with a bit more pizzazz? Check out premium pastel paper pads! These sheets of paper are made of high-quality, acid-free paper that is ideal for drawing and sketching. They come in a variety of colors, which can help you express your creativity in a new way. And since they're easy to transport and store, they're the perfect addition to any artist's toolkit.
6. U.S. Art Supply 9″ x 12″ Premium Pastel Paper Pad, 80 Pound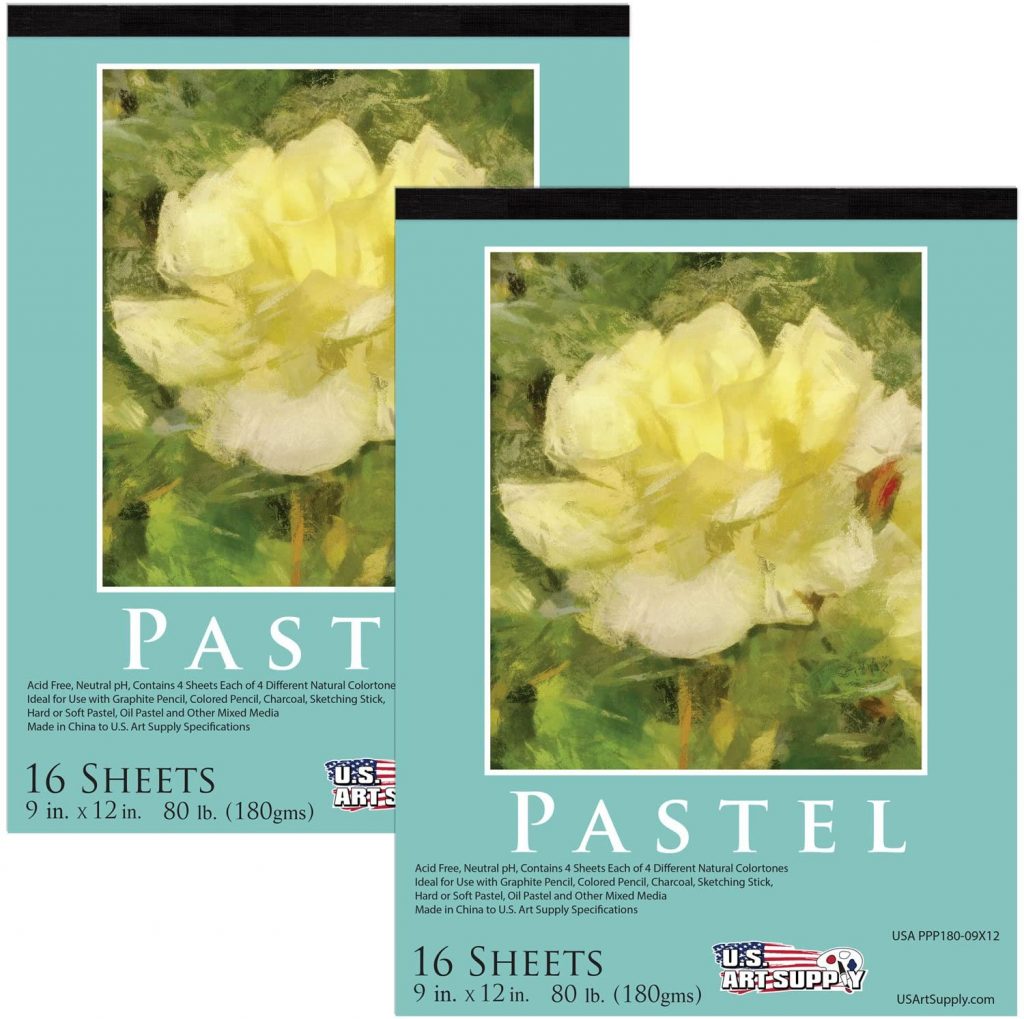 Looking for a high-quality pastel paper pad that won't break the bank? Look no further than the U.S. Art Supply 9″ x 12″ Premium Pastel Paper Pad! This 80 pound paper pad is made of heavyweight, acid-free paper and contains 80 sheets of paper. The pad is perfect for artists who need a lot of pastel paper in a small space, and it's also ideal for drawing and painting.
Heavyweight Paper for Oil Pastels
Heavyweight paper for oil pastels is a great option for artists who want to produce high-quality artwork with minimal effort. The paper is thick and has a very smooth surface, making it easy to create detailed drawings and paintings. The heavyweight paper is resistant to smudging and erasing, which makes it a great choice for artists who work with delicate subjects or colors.
7. XL Series Mix Paper Pad, Heavyweight, Fine Texture, Heavy Sizing for Wet or Dry Media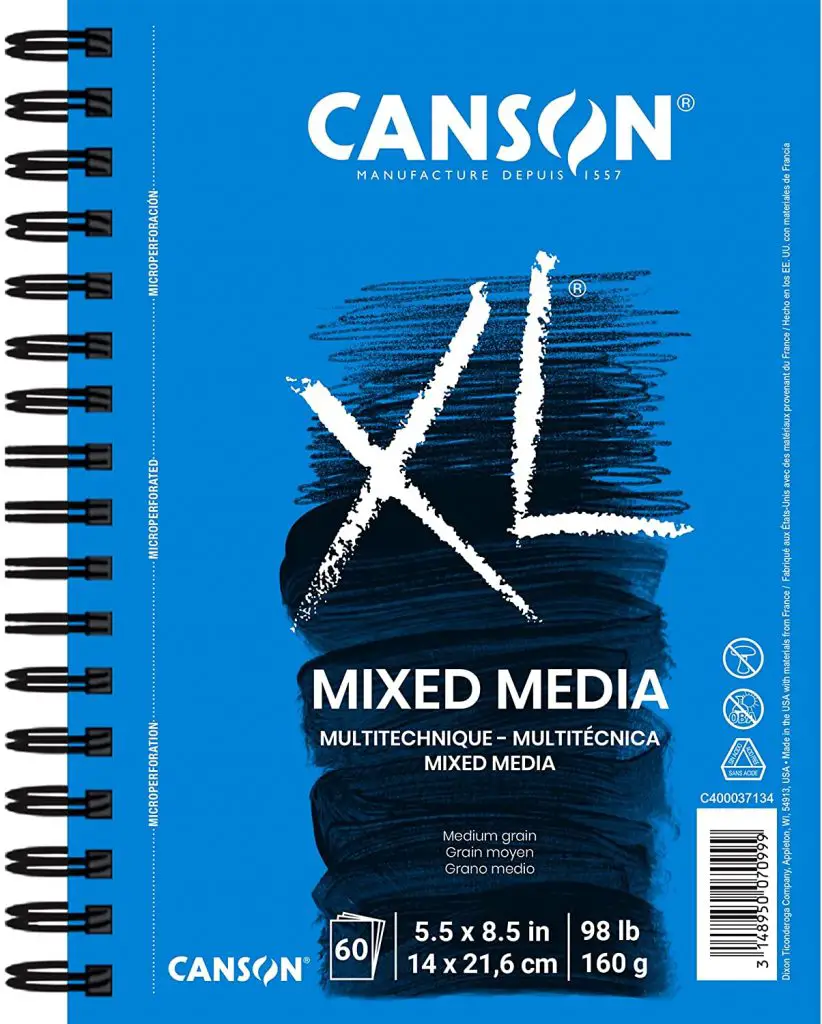 The XL Series Mix Paper Pad is perfect for artists who want to create beautiful pieces with a fine texture. The heavyweight paper is easy to erase and blend, making it the perfect choice for pencils, colored pencils, and pastels.
8. Black Sketch Pad, (92lb/150gsm) Heavyweight Drawing Paper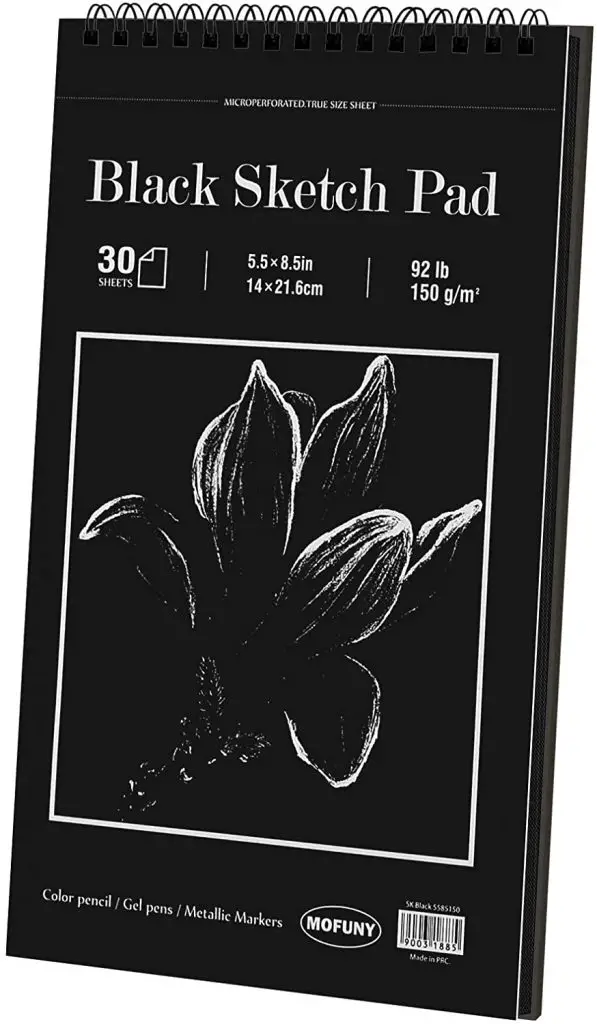 This sketch pad is perfect for artists and illustrators who need a heavyweight drawing surface that can handle vigorous coloring and erasing. This double-sided paper is 150gsm, which makes it resistant to fading and tearing. It's easy to rip out individual sheets with the humanized tear line. The spiral binding keeps the pages securely in place, making it ideal for on-the-go use.
Sanded Pastel Paper
Sanded paper is an important tool for oil pastel artists. The textured surface of the paper can create interesting finishes on your oil pastel drawing. The quality of texture of the sanded paper will affect the look and finish of the artwork.
9. Speedball Art Products Premier Sanded Pastel Paper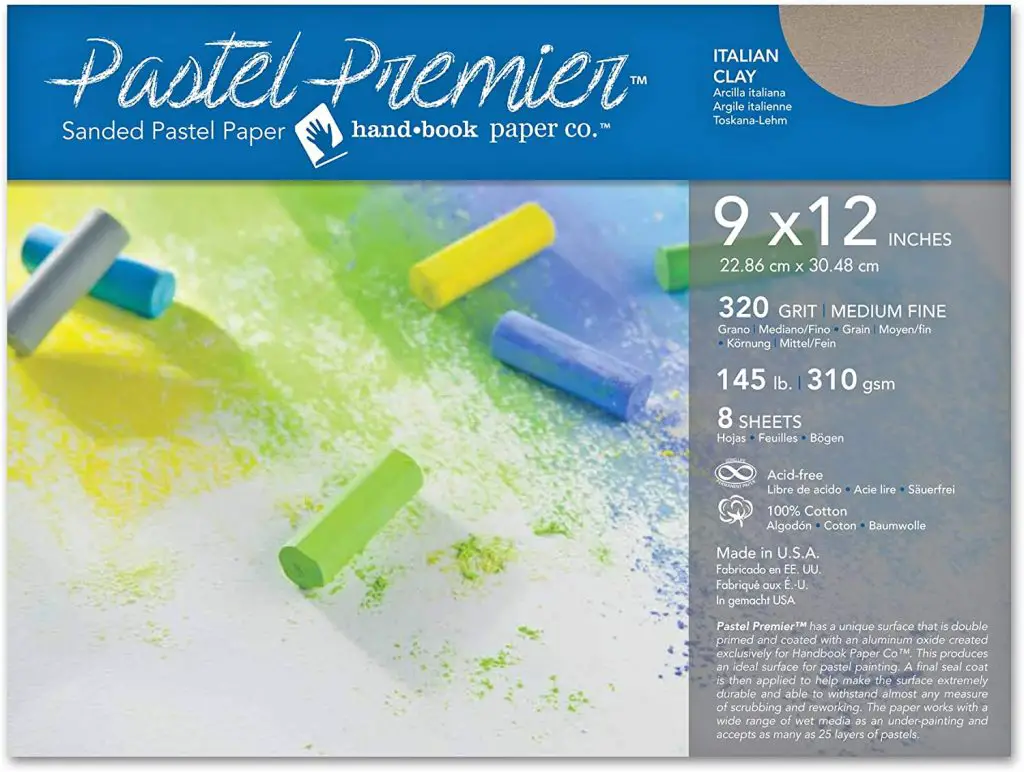 Speedball Art Products Premier Sanded Pastel Paper is a 100% cotton paper that is double-primed with an aluminum oxide coating. This results in a medium grit that is perfect for pastel artists. The paper is also acid-free and archival, making it the perfect choice for artwork that will be displayed for years to come.
10. UART Sanded Pastel Paper M-148933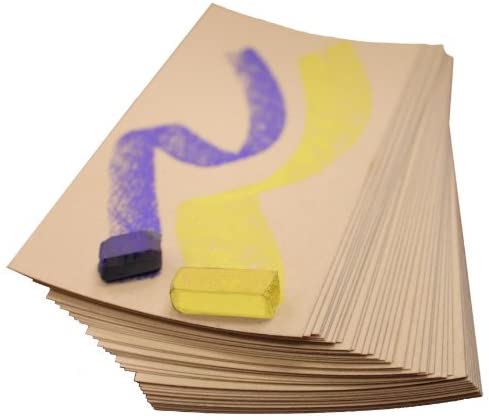 The best way to achieve professional-looking pastel artwork is to use the right paper. UART Sanded Pastel Paper M-148933 is perfect for achieving that look, thanks to its acid-free and pH-neutral construction. This paper can also accept underpainting using a wide variety of media, making it a versatile option for any artist.
11. MICHYGM 5 Sheets Sanded Pastel Paper
MICHYGM 5 Sheets Sanded Pastel Paper is the perfect surface for pastel drawings and paintings. The paper is finely sanded to a soft touch, which allows for smooth, accurate strokes and prevents the pastels from sticking to the paper. This results in beautiful, vibrant artwork with stunning color depth.
Heavy Textures
Heavy textures paper is a great way to add an extra layer of realism to your drawings and paintings. It's also perfect for creating textures that are difficult to achieve with other materials.
12. Canson XL Series Watercolor Textured Paper Pad for Paint, Pencil, Ink, Charcoal, Pastel, and Acrylic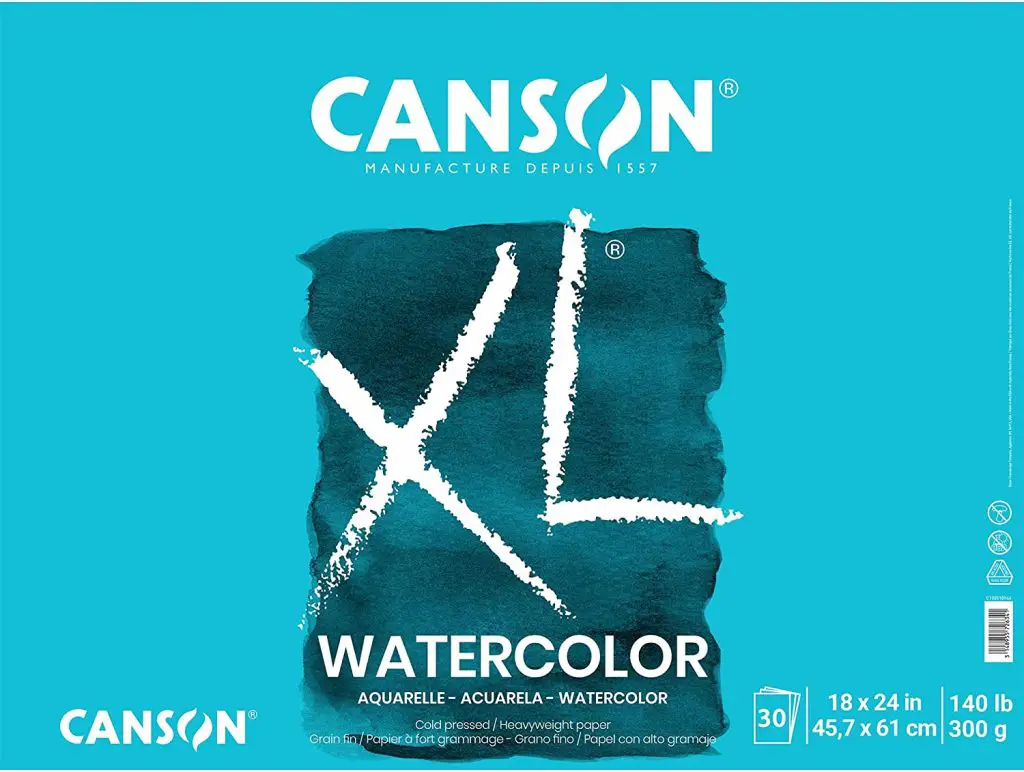 Canson XL Series Watercolor Textured Paper is the perfect surface for your watercolors, but it is also suitable for oil pastels as well. You can get some beautiful finishes depending on the technique and subject you are working with.
The cold press texture provides a durable surface that stands up to lots of painting and dry medium, while the fold over binding ensures your paper stays in one piece. Plus, the sustainable processes used to make this paper mean you can feel good about using it.
Best Alternative to Pastel Paper
When it comes to choosing an alternative to traditional pastel paper, there are plenty of options available. Some of the most popular choices include drawing paper and cardstock. It all comes down to what you're looking for in a paper product. Some people prefer the texture and feel of drawing paper, while others prefer the convenience of watercolor paper. Ultimately, the best option for you depends on your personal preferences. Here are some of the best alternatives to pastel paper:
Bristol Board
Bristol Board paper is a great surface to work with when you want to create delicate pieces that look like they were drawn with a pencil. It's also good for detailed drawings and paintings. The paper has a smooth surface that makes it easy to move your pastel around and create delicate details.
13. Strathmore 300 Series Bristol Smooth Pad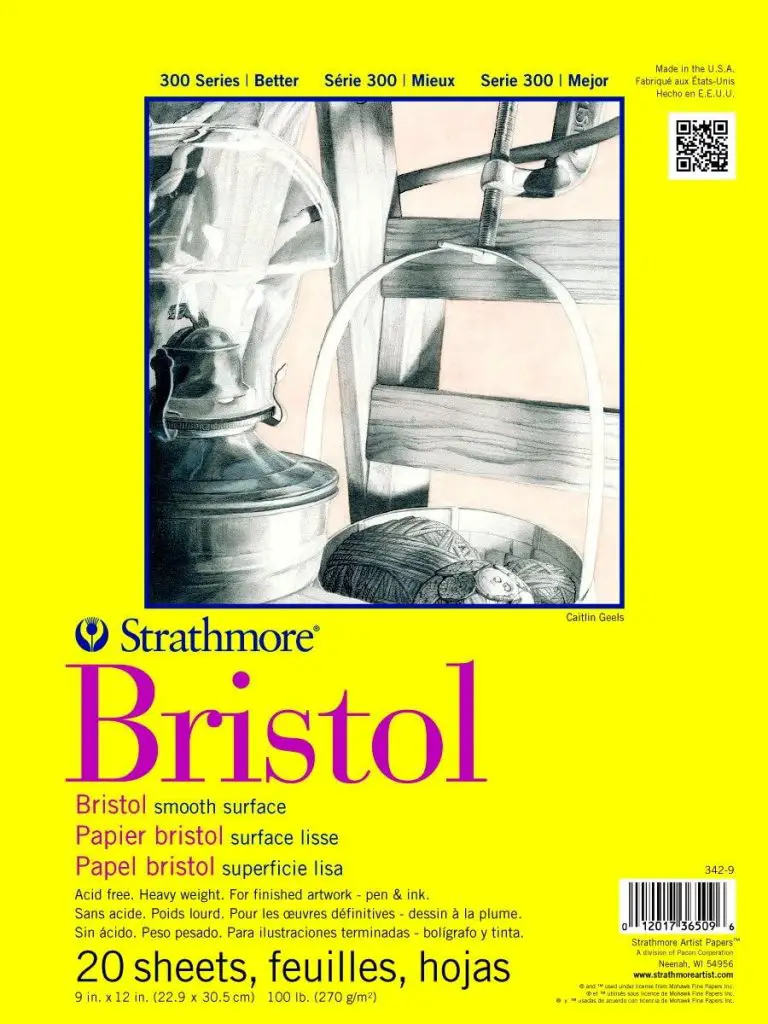 The Strathmore 300 Series Bristol Smooth Pad is a classic writing surface that has been around since the 1800s. It features a smooth, oval-shaped surface that is perfect for writing small notes or sketches. The 300 Series Bristol Smooth Pad is available in various sizes to fit any need.
Canvas Paper
There are a few different canvas papers available on the market, each with its own specific properties that can be advantageous for oil pastel. Some canvases are made of sturdy paper that is resistant to warping and tearing, making them ideal for detailed paintings. Other canvases are made of a thinner, more delicate paper that is more suited to broad strokes and quick sketches.
14. Canson XL Series Oil and Acrylic Paper Pad, Bleed Proof Canvas Like Texture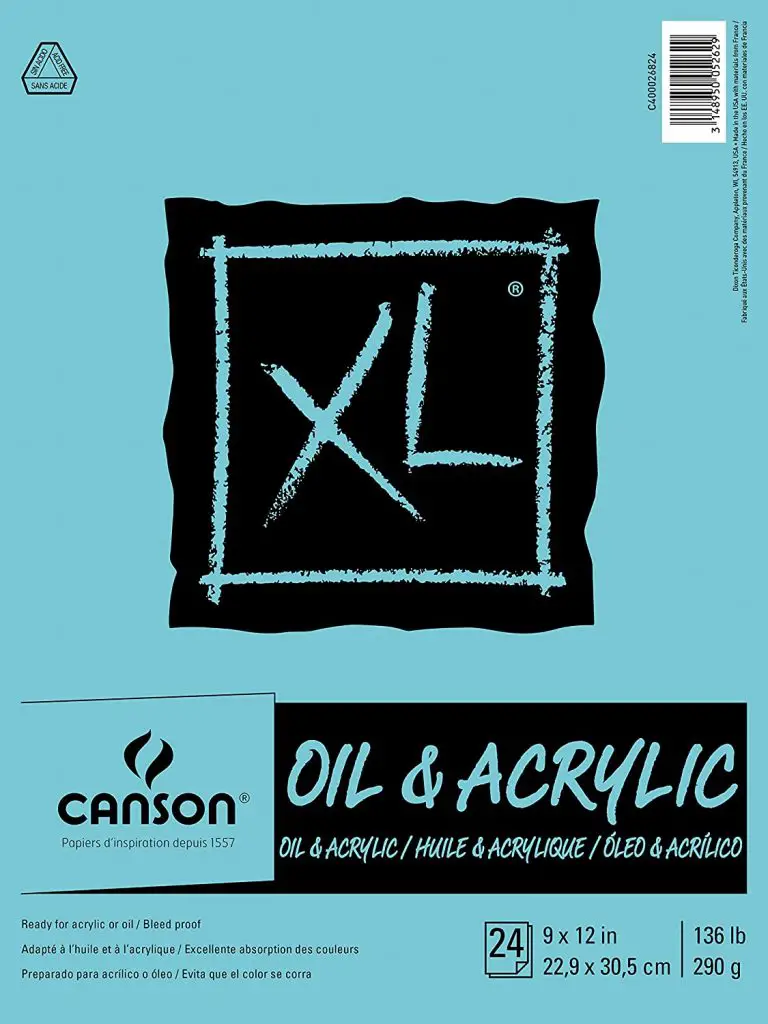 If you're looking for a paper for your oil or acrylic paints that is bleed proof and allows you to apply layers of oil pastels, then the Canson XL Series pads are perfect for you! These pads have a like texture that makes it difficult for liquid to spread and ruin your paintings. Plus, they're also acid free, so you can trust that your paintings and drawings will maintain their vibrant colors. This is an excellent choice for your oil pastel painting.
Media Papers
Media Paper is a unique paper that is perfect for pastel sketches and paintings. The paper is thick and has a matte finish, which makes it ideal for creating detailed images. The paper is also acid-free, so it does not dull your artwork over time.
15. Bachmore Drawing Pad 9X12 Inch (122lb/180g)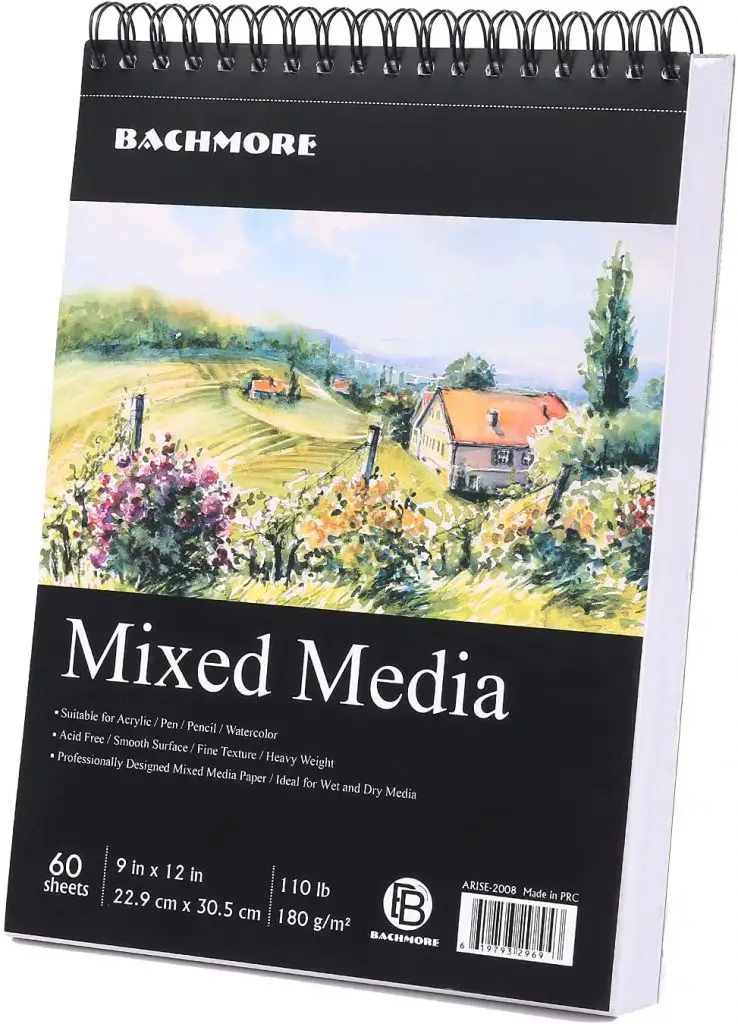 The Bachmore Drawing Pad is the perfect multi-media sketchbook for professional artist of all levels. This heavy-weight paper is ideal for use with a wide range of media, from acrylic and ink to oil pastels and watercolor. The 9×12 inch size is perfect for both small and large sketches, while the bound edge allows the book to lay flat when open.
Sketch Paper
Sketch paper is the perfect medium for drawing inspiration from nature and expressing your creativity. Drawing on sketch paper allows you to capture ideas quickly and effortlessly, making it an ideal tool for brainstorming and sketching out ideas. The paper is also versatile enough to be used for more detailed drawings if needed.
16. Bachmore Sketchpad 9X12″ Inch (68lb/100g)
The Bachmore Sketchpad is the perfect choice for oil pastel artists of all levels. The 9×12 inch size is perfect for both pro and amateur artists, while the 68lb/100g weight provides a smooth surface that is ideal for a variety of mediums. This pad also features a heavy-duty chipboard backer that makes it durable enough to take with you wherever you go. It's a good option for using both hard pastels and soft pastels.
Classic French Paper
17. Canson Mix Media Art Book, Heavyweight French Paper
This is the perfect art book for anyone who loves to experiment with a variety of mediums, different tones and different colors. The heavyweight French paper is erasable, so you can easily erase mistakes, and it's strong enough to hold wet and dry mediums without warping or tearing. Plus, it has enough tooth to work well with oil pastels.
Cold Press
Cold Press Paper is made from wood pulp that has been subjected to high pressure and temperature which causes the water to be squeezed out of the wood fiber. This produces a more expensive but also a higher quality paper.
18. Cold Press Water Color Sketchbook Pad 140 lb
This high-quality drawing paper is the best choice for any artist, from beginner artists to experienced professional. The cold press surface provides a consistent quality that is great for artwork painting, oil pastel, drawing, and wet & mixed media.
Hard Board
Hardboard is a type of wood panel that is used as a surface for paintings, drawings, and other artwork. It is also used in making furniture and other objects.
19. Artlicious – 9×12 Hardboard 6 Pack
If you're looking for a substrate that is both resilient and long-lasting that will allow you to use layers of pastel, this hardboard is the perfect option. Unlike canvas panels, which can warp over time, hardboard provides stability and will keep your art looking great for years to come. The surface is non-porous and therefore won't allow paint or ink to seep in – ensuring that your work remains vibrant and colorful.
Conclusion
In conclusion, the best oil pastel paper is the one that suits your needs as an artist. Whether you are looking for a heavy-weight paper to prevent your pastels from smudging or a tinted paper to create a specific effect, there is a type of paper out there that will work perfectly for you. So experiment with different types and quality of paper until you find the perfect one for you. And don't forget to have fun with it!